Puzzling formula for TV show's success
By Xing Wen | China Daily Global | Updated: 2023-02-08 07:49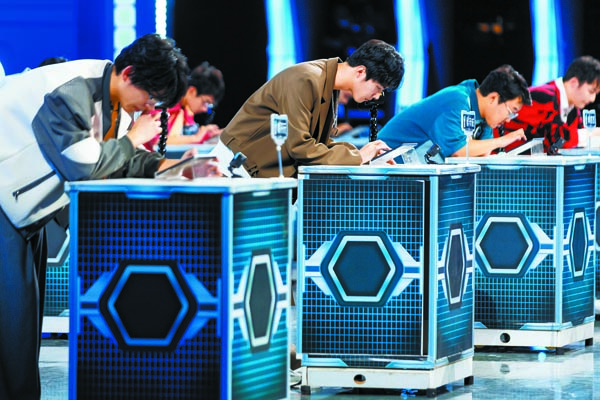 Now in its tenth season, reality contest sees participants use their wits to overcome challenges, Xing Wen reports.
Five years ago, for Xu Xinkai, then a high school student in Shandong province's Zibo city, an important pastime was to watch a science-based reality show on the big screen in his classroom during breaks.
The show, Super Brain, invites brilliant minds to go through challenges that require participants' exceptional mental skills in reasoning, calculating, observing details, visualizing objects from different angles and solving spatial problems of navigation.
The winners of each season can claim the title of "king of brainpower".
Its fifth season, released in 2018, provided a break for then-18-year-old Xu who was busy preparing for the upcoming gaokao, or national college entrance exam, and enabled him to find his idol, Yang Yi, a Tsinghua University alumnus who became the winner of that year.