Policy promotes foreign-funded R&D
By XU WEI | CHINA DAILY | Updated: 2023-02-08 08:39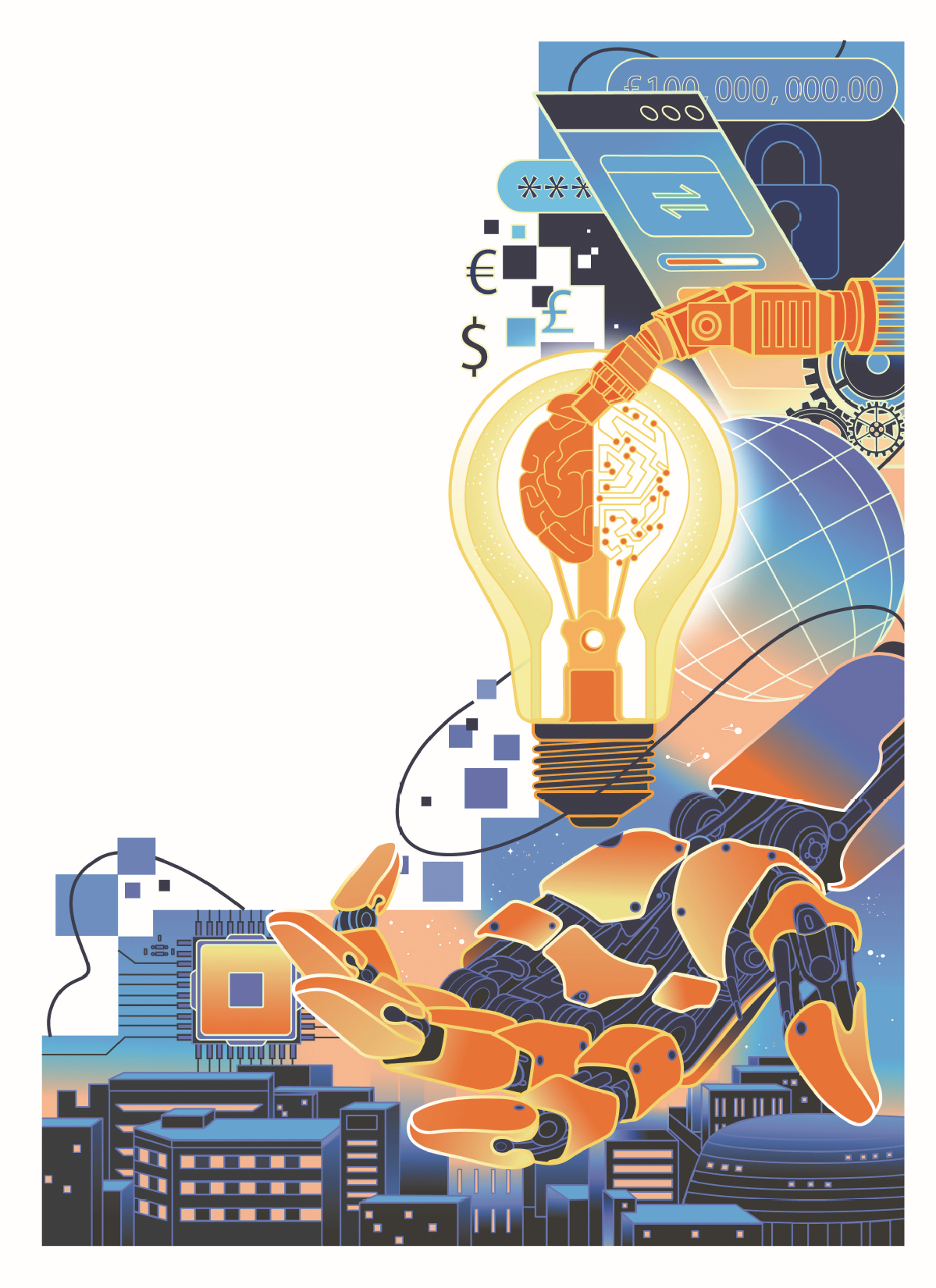 Central authorities hope support for centers will drive innovation, increase international investment
China has rolled out a series of steps to encourage foreign investment in research and development, a move widely applauded by international business leaders who have pledged to bolster their presence in the Chinese market.
A policy document released by the Ministry of Commerce and the Ministry of Science and Technology on Jan 18 outlined 16 policy measures to strengthen support for foreign-funded R&D centers.
Key measures include encouraging the centers to conduct fundamental research, allowing them to use reports and data collected by national research programs and major equipment, and strengthening support for infrastructure and operational funding.
Higher-education and research institutions and vocational schools will be given help to partner with the centers and allow them to offer postdoctoral research programs, the document said.
Furthermore, foreign investors who establish collaborative innovation platforms will receive stronger official support in terms of their use of land, equipment and infrastructure, among other areas. Financial institutions will also be incentivized to offer financial support to foreign-funded R&D centers in their efforts to conduct sci-tech innovation and basic research.
Chen Chunjiang, assistant minister of commerce, told a news briefing last month that R&D centers set up by foreign investors are a key part of China's scientific and technological innovation system, as they help to introduce cutting-edge technology and top-notch talent to raise technological expertise.
The rollout of the measures will create a better environment for the development of the centers, enable them to allocate their resources globally and unleash their potential to drive industrial upgrades, he said.
According to the Ministry of Science and Technology, the number of researchers employed at R&D centers set up by large foreign businesses grew from 595,000 in 2012 to 716,000 in 2021, with the amount of R&D investment up from 176.36 billion yuan ($26 billion) to 337.74 billion yuan during the period.
Wu Jiaxi, deputy head of the department of research commercialization and regional innovation at the ministry, said the centers are mainly concentrated in Beijing, Shanghai and the Guangdong-Hong Kong-Macao Greater Bay Area, and they have played pivotal roles in helping China build an open innovation climate and in facilitating its growth.
Shanghai, for instance, was home to the regional headquarters of 891 multinational corporations and 531 foreign-funded R&D centers as of last year.
According to the ministry, the number of patents filed by large foreign businesses increased from 68,000 in 2012 to 241,000 in 2021.
"Foreign-funded R&D centers are not only an effective channel for foreign businesses to gain access to the Chinese market and take part in domestic innovation, but are also a key means for Chinese enterprises to integrate with the global innovation network," Wu said.
To make it easier for foreign businesses to do R&D work, the document pledged to promote the free flow of data for research purposes in a safe, regulated manner.
Talented individuals from overseas will also find it easier to work in China, with measures to green-light foreign-funded R&D centers to apply for work and residence permits for foreign researchers in batches.
The government will encourage foreign talent hired by the centers to apply for professional accreditation, and support talented individuals in terms of housing, children's education and healthcare.
The protection of intellectual property rights will be another priority, according to the policy, with authorities set to clarify measures on the protection of commercial secrets, legal liabilities and litigation procedures.
A punitive compensation mechanism for IPR infringement will be implemented, and a special campaign targeting trademark and patent infringements as well as online piracy will be launched.
The Ministry of Commerce said last month that actual foreign direct investment hit more than 1.23 trillion yuan in 2022, up 6.3 percent year-on-year. In US dollar terms, the figure was $189.13 billion, up 8 percent year-on-year.
The latest policy measures have already been welcomed by foreign businesses with an R&D presence in the Chinese market.
Zhou Song, president of Valeo China, said that he is glad that the Chinese government has introduced new measures to support foreign technological innovation.
The French global automotive supplier, which has nearly 4,000 R&D staff in China, has always considered development in China to be important, he said.
"The measures will be of great benefit to the development of technology-intensive foreign enterprises like Valeo," he said. "I believe that we will have a better developmental environment in terms of the atmosphere for social innovation, policy support, collaboration on industrial innovation, bringing in talented individuals and IPR protection."
He added that Valeo will continue to expand investment in China to strengthen R&D efforts and improve staff training.
Aldous Wong, chair and president of Asia Pacific for Halma plc, a global life-saving technology company based in the United Kingdom, said he is very excited to see more policy measures being taken to encourage foreign R&D investment in China.
"I believe this will be a major lift to the industries and enhance their capacity for innovation," he said.
He explained that having R&D branches in China is crucial to the company being able to cater to customer demand and to helping them solve problems endemic to their home countries.
"China is not only a market, but also a source of innovation. I am fully confident in the long-term prospect of the Chinese economy," he said.
According to a report released by the European Union Chamber of Commerce in China and the Berlin-based Mercator Institute for China Studies last year, the overwhelming majority of European companies surveyed have expressed plans to increase R&D spending.
"European companies recognize that China's R&D ecosystem is increasingly vibrant and has many advantages over the rest of the world," said the report, which surveyed 32 respondents.
Among the advantages most commonly cited was the number and variety of collaboration partners, including established national industry titans, startups, scientists and researchers, the report said.
It said that most respondents see considerable value in participating in China's innovation ecosystem.
They are keen to expand R&D activities and to integrate this with their global strategies to make the most of China's talent pool, its speed of the commercialization of new technologies, and the potential of combining European hardware and Chinese software.