Innovation brings wave of opportunity
By MA ZHENHUAN in Hangzhou | CHINA DAILY | Updated: 2023-02-08 09:05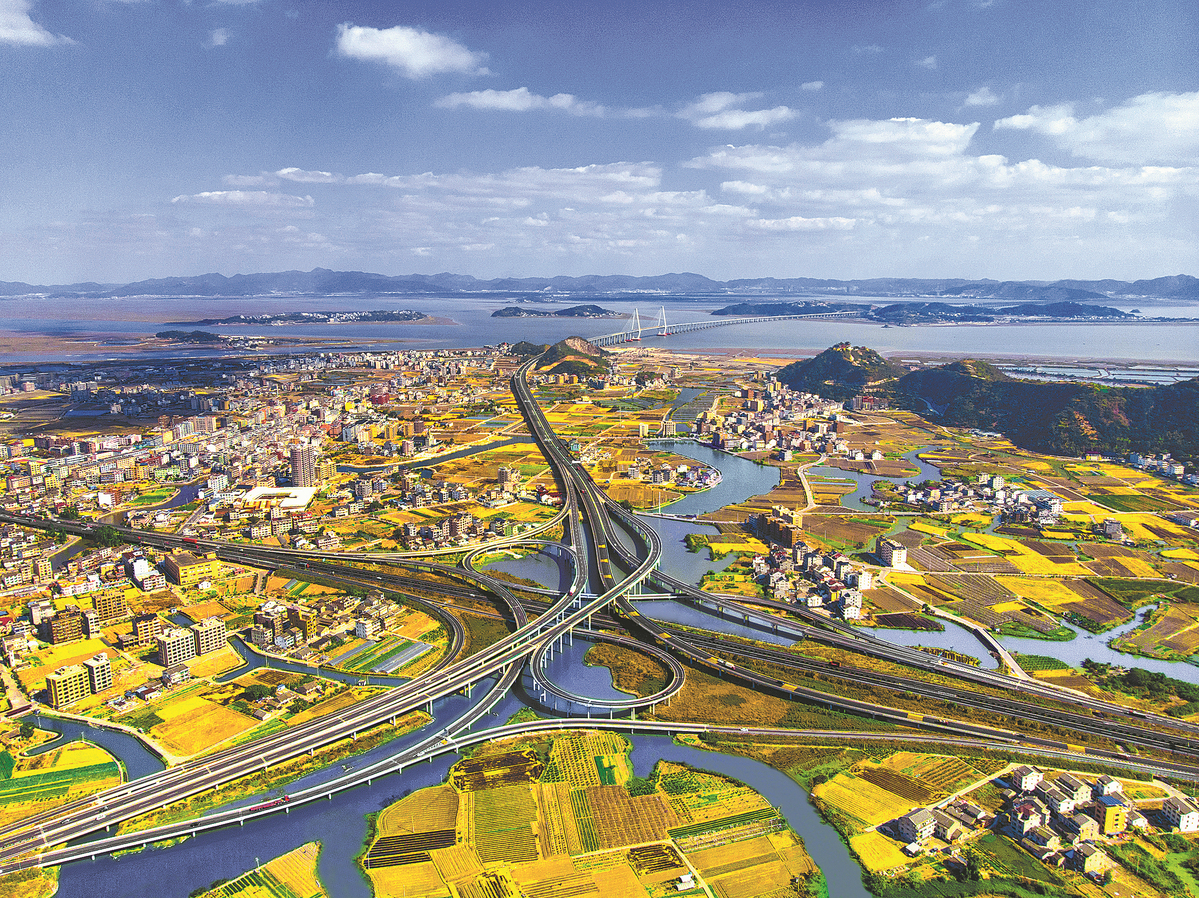 Fish farmers in Xiaohengchuang village, Zhejiang province, thriving thanks to abundant marine resources
Fishermen in the coastal city of Yueqing, Zhejiang province, are financially benefiting from ongoing changes to the city's marine equipment production, environmental protection and tourism.
Liang Chenfu and his wife run a fish farm in Xiaohengchuang village on an island in Yueqing.
"Based on the current wholesale price, larger clams are priced at 30 yuan ($4.45) per kilogram, and smaller ones are 24 yuan per kg," Liang said.
"We can sell over 500 kg of clams a day."
Like Liang, many villagers here used to farm the sea for a living, netting clams, shrimp, crabs and shellfish, but now smart facilities are being used, making work more efficient.
Buoyed by its marine resources, Nantang township, where the village is located, has attracted a number of companies. While promoting modern fishing, the companies have shifted their focus to boosting efficiency in breeding and food processing, the Xinhua News Agency reported.
"My company now has 114 temperature-controlled aquaculture ponds about 50 to 60 cubic meters each in size. Each was sown with 1 kg of clam seedlings," said Su Shipeng, the manager of Yueqing Jinzhi Aquatic Seedling Company, who has been engaged in breeding clam seedlings for more than 20 years.
Su added that the seedlings will develop into juveniles in about 15 days and then be sold to markets in coastal provinces including Fujian and Guangdong.
A good foundation for industrial fishing, advantageous resources and advanced aquaculture give Yueqing solid ground to develop into a marine powerhouse, leading the city down the path of self-reliance and innovation in the green development of the fishing industry.
Yueqing currently has 60 farms raising mollusks and shellfish, including mud clams, Chinese razor clams, Manila clams and whiteleg shrimp.
It produces 100 metric tons of seedlings a year, worth in excess of 200 million yuan.
Statistics show that Yueqing produced 826.48 million tons of marine products last year, a year-on-year increase of 6.42 percent.