AI chatbots push Big Tech into competitive dash
By HENG WEILI in New York | chinadaily.com.cn | Updated: 2023-02-08 13:09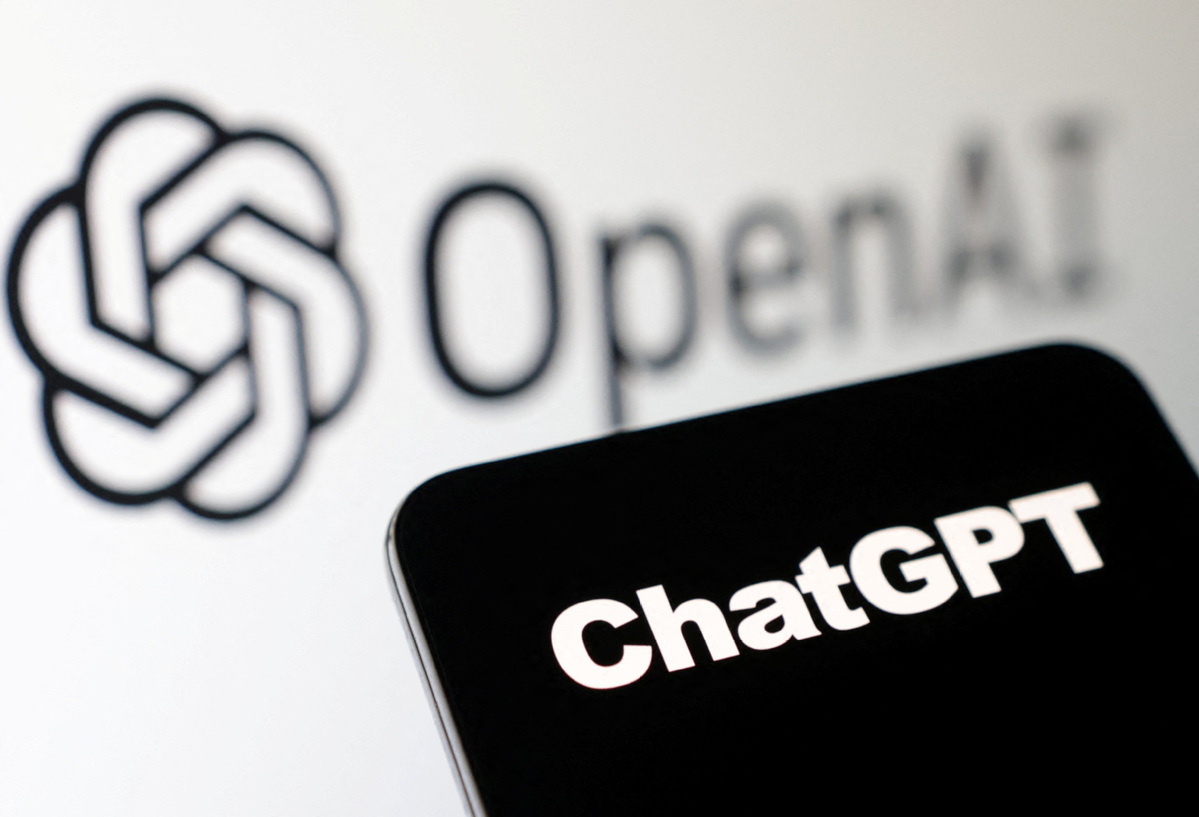 Everybody in the AI chat pool.
Open AI's ChatGPT — the artificial intelligence (AI)-driven chatbot sensation — is sending Big Tech companies into frenzied competition to incorporate the service or roll out their own versions.
Alphabet and rival Microsoft are once again locked in a battle royale for internet dominance after the Google parent launched "Bard" on Monday to counter ChatGPT, which has Microsoft as a major investor.
Microsoft responded with an event Tuesday at its headquarters in Redmond, Washington, to reveal its own AI bot. It is based on Open AI but considered more powerful than ChatGPT, potentially setting the stage for the next browser battle of Google's Chrome versus Microsoft's Internet Explorer or in the email space, Gmail versus Hotmail.
"It's a new day in search," said Microsoft CEO Satya Nadella at the event announcing that AI has been incorporated into the company's Bing search engine and Edge browser. "I think this technology is going to reshape pretty much every software category."
In an interview with CNBC on Tuesday, Nadella said: "I have not seen something like this since I would say 2007-2008, when the cloud was just first coming out."
Wedbush analyst Dan Ives on Tuesday called Microsoft's announcement the "first shot across the bow in this Big Tech AI battle".
Some analysts say AI-powered searches could help Bing siphon market share from Google, which controls around 90 percent of the search market, The Wall Street Journal reported.
Google began its counteroffensive on Monday with Bard.
Bard initially will be available exclusively to a group of "trusted testers" before being widely released later this year, according to a blog post Monday by Google CEO Sundar Pichai.
"Bard seeks to combine the breadth of the world's knowledge with the power, intelligence and creativity of our large language models. It draws on information from the web to provide fresh, high-quality responses," Pichai wrote in his blog on Google's website.
"We've been approaching this effort with an intensity and focus that reminds me of early Google — so thanks to everyone who has contributed," Pichai wrote in an email to staff.
ChatGPT has taken the tech world by storm since it was opened for public use last year, as people worldwide got creative with prompts that the conversational chatbot uses to create everything from poems and novels to jokes and film scripts.
Microsoft provided OpenAI LP with a $1 billion investment in 2019 and a second multiyear investment in January 2023, reported to be $10 billion.
OpenAI was founded in San Francisco in 2015 by Sam Altman, Reid Hoffman, Jessica Livingston, Elon Musk, Ilya Sutskever, Peter Thiel and others, who put up a total of $1 billion. The multibillionaire Musk, CEO of Twitter and SpaceX, resigned from the OpenAI board in 2018 but remained a donor.
The AI service could change how consumers search for information or create content on command and also free up time for office workers.
But Mira Murati, who helped build the underlying technology, encourages caution. The chief technology officer of OpenAI told Time.com that ChatGPT's wide acceptance is not a certainty.
"How do you get the model to do the thing that you want it to do, and how do you make sure it's aligned with human intention and ultimately in service of humanity?" she said.
Open AI CEO Sam Altman, who attended the Microsoft event, said: "We share a deep sense of responsibility in ensuring that AI gets deployed safely."
Dr Chris Mattmann, the chief technology and innovation officer at the NASA Jet Propulsion Laboratory, described generative AI as an "accelerated rapid fire" system where the whole human experience is poured into a model and, with the help of massive scale and computing power, is trained nonstop, Fox News Digital reported.
"ChatGPT has over a trillion neurons in it," Mattmann said. "It is as complex, as functional as the brain or a portion of the brain."
In December, ChatGPT outperformed some students at the University of Pennsylvania's Wharton School of Business on a final exam, Fox reported.
"The one thing I tell people is computers don't get tired. Computers don't have to turn off," Mattmann said.
The services that Bard and ChatGPT would offer are similar. Users will have to key in a question, a request or give a prompt to receive a humanlike response.
Bard is based on LaMDA, short for language model for dialogue applications. It generated text with such skill that a company engineer last year called it sentient, a claim the technology giant and scientists widely dismissed.
OpenAI's GPT, or generative pre-trained transformer, was first released in 2020, and the GPT 3.5 series of language models that finished training in early 2022 is the backbone of ChatGPT.
"ChatGPT sometimes writes plausible-sounding but incorrect or nonsensical answers," Open AI said in a blog post.
OpenAI made a free research preview of ChatGPT available for public use on Nov 30 last year. In the two months after ChatGPT's launch, a number of tech companies have doubled down on generative AI technology, while several startups are independently working on their own projects.
China's Baidu, which is usually compared to Google, is the latest company to join the chatbot chase. Its AI bot is called Ernie. Baidu shares surged Tuesday in Hong Kong.
Agencies contributed to this story.