Mandarin fever: It seems everyone's getting it
By MINLU ZHANG in New York | CHINA DAILY | Updated: 2023-02-14 10:16
In learning the language, US citizens are getting a handle on China
Editor's note: Chinese lessons have become popular in the United States, with twice the number of people studying the language than almost a decade ago. China Daily looks at this linguistic and cultural fervor.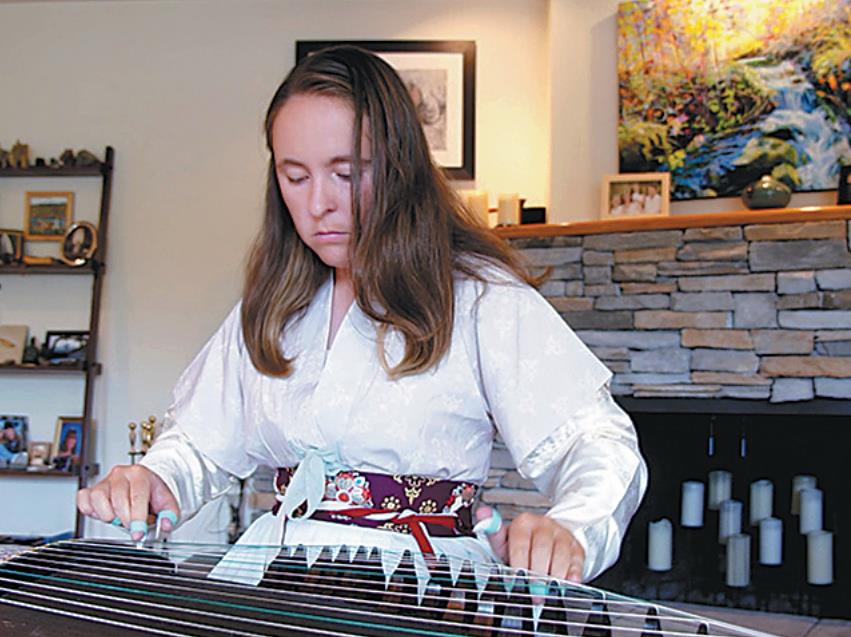 When Adam Murray walks in Flushing, Queens, an enclave for newly arrived Chinese immigrants in New York, he likes to speak with the residents in Mandarin. Those he talks to are likely to be surprised to encounter a Gen Z who can speak fluent Mandarin.
Murray's fascination with the Chinese language and culture started when he became enamored with Chinese tea culture as a 12-year-old. Looking for quality tea, he contacted small artisan tea farmers in China. He then realized that if he were to learn about tea and find the best product he would need to start studying Chinese.
"The problem was, tea farmers usually don't speak English," Murray said.
Murray studied Mandarin for two years at the University of Pittsburgh. "Those two years of study were very intense," he said. From Monday to Friday, he went to a class at 8 am, where only Mandarin was spoken. Every Monday and Wednesday he went to a grammar class at 2 pm, where the class was partially taught in English. While the speaking classes consisted of five to eight students, the grammar classes consisted of about 30 or more.
About 400,000 students in the US are learning Chinese, double the number in 2015, the US-China Strong Foundation in Washington said. More than 200,000 schools and kindergartens across the US have Chinese courses in their curricula, said Chinese Puzzle, a documentary produced by SMG News of Shanghai Media Group. More than 40 people studying Chinese in the US were interviewed for the documentary.
"At the beginning, we thought that the 'Mandarin fever' was a phenomenon in the US," Tao Qiushi, deputy director of SMG News, said. However, while producing the documentary, the team found people's enthusiasm for learning Chinese was "beyond our imagination", he said.
Chinese grammar is not difficult to learn because Chinese verbs have no tense, and its word order is very similar to English, Murray said. For him, the writing system and the tones are the hardest part of the language.
When Kendall Kracke, 25, a graduate student in Chinese language and special education at Portland State University, started learning Chinese at the age of 18 she lamented having to write and read Chinese characters.
"They're probably the hardest part for me. There are so many strokes, and every character is different. That was hard.
"If you were to ask me to handwrite an essay it would be really difficult. But I can type an essay relatively well. And now the hardest part for me, I think, is the tones, and using more advanced vocabulary and grammar forms."