Supply-side reform key to boosting recovery of economy, experts say
By Zhang Yue in Beijing and Zhu Lixin in Hefei | China Daily | Updated: 2023-02-15 08:44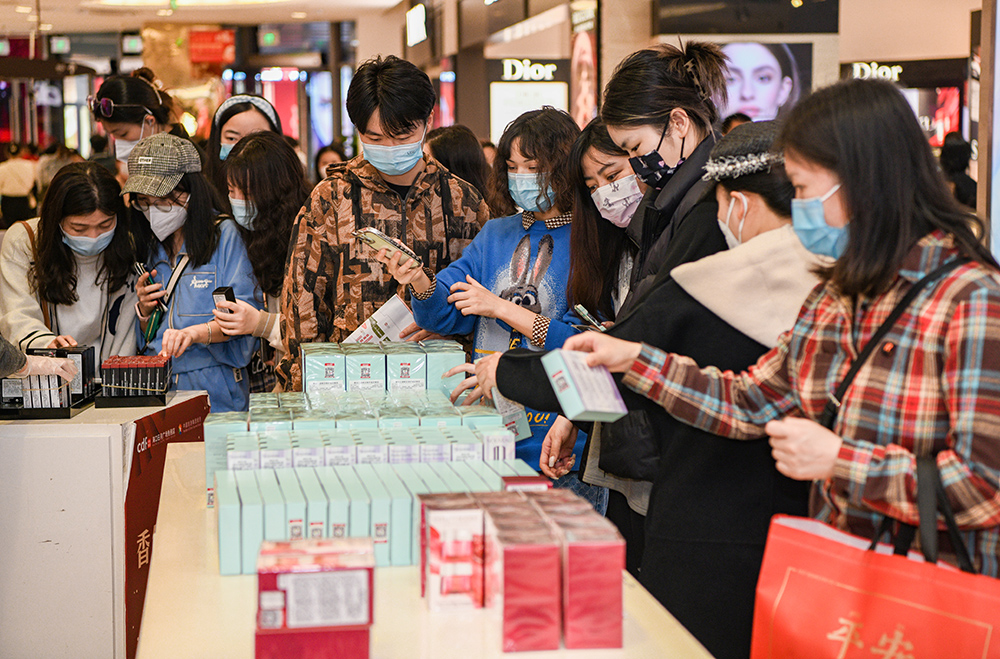 While expanding domestic demand has been touted as an important means of promoting economic growth in China, experts noted that a recently released guideline has stressed the importance of simultaneously deepening supply-side reform.
"In order to formulate a strong, dynamic domestic market, the Chinese economy is in pursuit of a more dynamic equilibrium in which demand impacts supply and supply generates greater demand," said Gao Ruidong, chief macroeconomist at Everbright Securities.
With the Chinese economy beginning to rebound from the impact of the COVID-19 epidemic, the pent-up potential of consumption is being unleashed.
Zhang Junwei, a research fellow at the department of macroeconomic research at the Development Research Center of the State Council, said the timely optimization of China's epidemic control measures has helped reduce market uncertainty over the past two months and is conducive to expanding domestic demand and recovery.
"The importance of expanding domestic demand differs depending on the stages of China's economic growth. Currently, it is the most direct solution for shoring up inadequate demand in China," he said. "Of all the efforts underlined by the new guideline, the key is promoting the enthusiasm of both the government and the market, particularly when global growth prospects are gloomy and the world is faced with a sluggish economic recovery."
Since the guideline's release in December, businesses have seen evidence of China's economic rebound and have outlined their production goals for this year in accordance with the policies in the document.
According to the guideline, incentivizing the new energy sector is key to boosting supply-side upgrades and developing new strategically emerging industries. For this reason, He Zhiqi, senior vice-president of NEV manufacturer BYD in Hefei, Anhui province, said that he has strong confidence that demand in the NEV market will continue to grow this year.
"We have seen how red-hot the market has been since late last year. In December, our sales of new energy vehicles came in at approximately 235,200 units, a year-on-year increase of more than 150 percent," he said. "Recently, the central government has stated that efforts will be made to prioritize the recovery and expansion of domestic demand, and NEVs have played an integral role in this process. We are confident that market demand for NEVs this year will continue to grow steadily, and we will make greater efforts to improve our NEV technologies."