Great Barrier Reef living on borrowed time
By KARL WILSON in Sydney | China Daily Global | Updated: 2023-02-22 07:12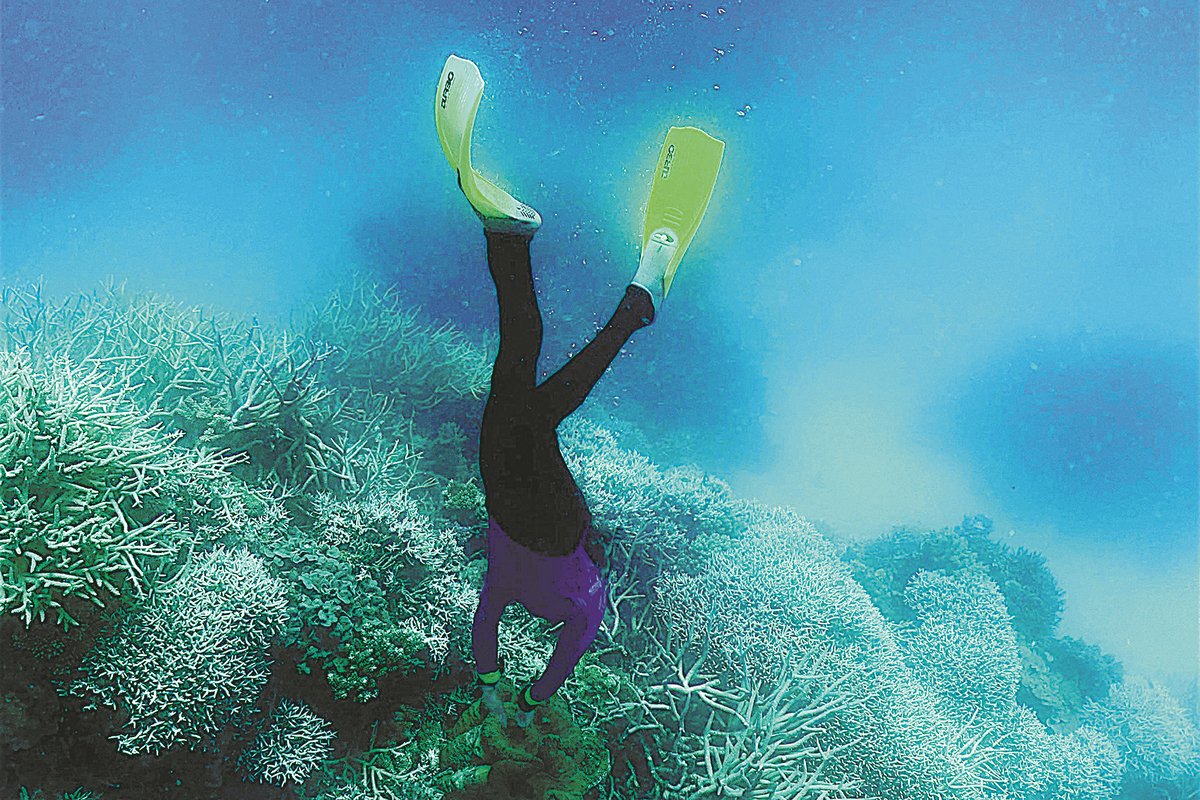 Australian natural wonder may be added to UN list of endangered heritage sites
When the United Nations' World Heritage Committee meets later this year, one of the items on the agenda will be whether Australia's Great Barrier Reef — considered one of the great natural wonders of the world — should be added to the List of World Heritage in Danger.
For decades, the reef has been living on borrowed time, due mainly to climate change, although pollution from agriculture and industry have also played their part.
British naturalist David Attenborough has described the reef as "one of the greatest and most splendid natural treasures that the world possesses".
With its unparalleled beauty and richness of biodiversity, the reef, which lies off the state of Queensland, comprises 2,900 individual reefs and 900 islands, and stretches for 2,300 kilometers.
It is also a major contributor to Australia's economy.
According to the think tank Deloitte Access Economics, the Great Barrier Reef has an economic, social and icon asset value of A$56 billion ($37.8 billion). It supports more than 64,000 jobs and contributes A$6.4 billion to the Australian economy.
Previous attempts to place the reef on the List of World Heritage in Danger have been fiercely opposed by Australia.