Japan fans bid panda farewell at airport
By WANG XU | CHINA DAILY | Updated: 2023-02-22 08:07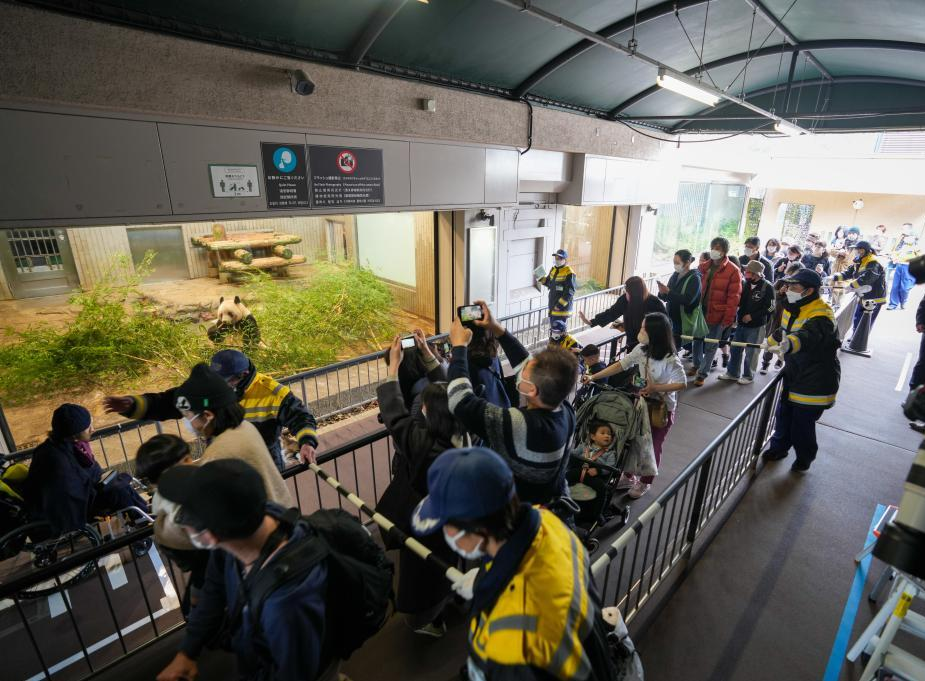 Large crowds gathered at Tokyo's Narita Airport on Tuesday to say goodbye as Xiang Xiang, the first giant panda naturally bred and raised in Japan, was flown home to China.
The 5-year-old female, born at Tokyo's Ueno Zoological Gardens, was originally scheduled to make the trip in December 2020, but it was postponed multiple times due to her huge popularity and the COVID-19 pandemic.
"The family of pandas in Japan has brought people infinite joy and left them with fond memories," a spokesperson for the Chinese embassy in Japan told China Daily on Tuesday, adding that giant pandas, a national treasure in China, had carried friendship and goodwill to the broader Japanese society.
"They (the giant pandas) are connecting the hearts of the people of the two countries," the spokesperson said.
According to the embassy, cooperation in wildlife conservation has been the epitome of friendly exchanges between China and Japan. And as this year marks the 45th anniversary of the conclusion of the Sino-Japanese Treaty of Peace and Friendship, the love for giant pandas is expected to drive more mutually beneficial collaboration between the countries.
On Tuesday morning, Xiang Xiang was taken from the zoo by truck to Narita Airport, where she was put on a charter flight bound for Chengdu Shuangliu International Airport in southwestern China. Upon arrival, she was to be transferred to the Bifengxia Giant Panda Base, a research and breeding facility, where it is hoped she will find a mate.
Female pandas are said to reach breeding age around 3 or 4 years old. The Ueno Zoo said Xiang Xiang "is of good weight and health and went into estrus earlier this year".
Yutaka Fukuda, director of the zoo, said, "I want to thank her for making so many people happy, and I hope (her return to China) will contribute to panda conservation research."
Takahiro Takauji, the blogger behind the fan site Mainichi Panda, has visited the Ueno zoo almost daily for about 12 years to take photos. He said: "Xiang Xiang has given us a lot of happiness here in Japan. I want to thank her and hope she can serve as a symbol of peace and a link between Japan and China.
"I will definitely go to China to see Xiang Xiang in the future," he added.