A bright future for Sino-Iranian development cooperation
By Hannan R. Hussain | chinadaily.com.cn | Updated: 2023-02-22 14:50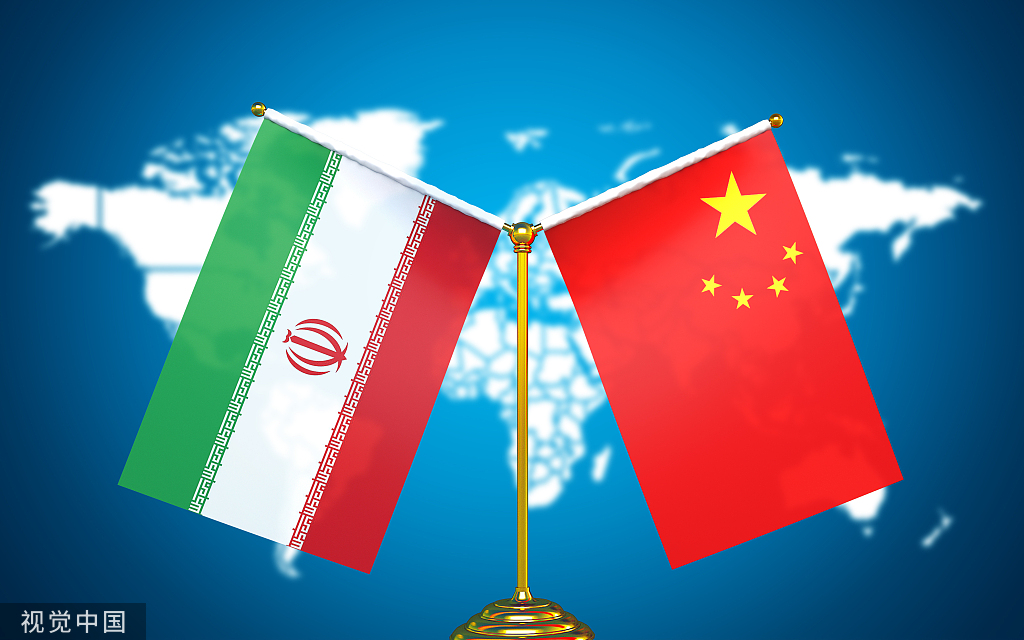 Iranian President Ebrahim Raisi's recently concluded visit to China should be seen as a monumental success for Sino-Iranian development cooperation. A detailed joint statement between both leaders factored the economic, political and cultural aspects of historic ties, while offering substantial opportunity for multi-sector development cooperation to gather more steam. At the heart of it lies the Belt and Road Initiative (BRI), continuously regarded by Tehran as a key medium to facilitate global development amid new connectivity synergies. "Iran firmly supports and will actively participate in the Belt and Road Initiative, the Global Development Initiative and the Global Security Initiative proposed by China," said Raisi.
A shared resolve to accelerate progress across agriculture, industry, renewable energy and infrastructure fields can prepare more ground for high-growth BRI engagement, while cementing their comprehensive strategic partnership even further.
Consider their unwavering determination to implement the China-Iran comprehensive cooperation plan to the benefit of multisector engagement. Welcome focus on expanding high-quality goods production in Iran, and increasing enterprise exposure to Chinese markets, carries all the hallmarks of diversifying trade offerings. Such time-tested support is all the more important, considering Beijing's status as Iran's top trading partner, and the value of trade and investment diversification to their 25-year cooperation agreement.
It is true that joint advocacy for multilateralism and market access can unlock new horizons for development cooperation within key regional frameworks. This reflects in China's redoubled initiative to expand BRICS membership, and its continuous endorsement of Iran's prospective development contributions to the Shanghai Cooperation Organization (SCO). Raisi's visit goes a step further to supplement some of the mainstays of their economic cooperation. That includes record-setting oil imports that will be complimented through robust collaborations in renewables.
Similarly, both partners are united in their determination to uphold the principles of their comprehensive strategic partnership, regardless of how the international situation changes. Such principled opposition to seismic shifts and geopolitics also reinforces the Sino-Iranian bond as a welcome model for future stability in the Middle East.
Interestingly, there are new proof points that testify to the partnership's people-centric focus. It includes the execution of key agricultural technology demonstration projects with Chinese support, all to facilitate Iran's productivity goals and growth progression. After all, such smart innovation pivots are informed by a multiyear action plan (2023-2030) that puts social and economic development gains front and center. Tehran's added recognition of China's poverty alleviation gains and green development success makes a fundamental fact clear: that the door is wide open for a swift exchange of best practices to render future progress sustainable.
Further on the Belt and Road, Raisi's warm reception of the sprawling connectivity architecture speaks to ever-strengthening historic roots. Consider the reality that the two sides identify as Asian civilizational states and are ready to invest their energies in Silk Road connectivity across regions. Tehran and Beijing have also prepared relevant groundwork through dependable investment partnerships in energy and transport realms, highlighting the importance of over a dozen cooperation documents signed between both sides. Pathways for deepening multi-sector development partnerships also arrive at a critical juncture: the BRI is capable of delivering annual global welfare gains as high as $1.6 trillion annually by 2030. In effect, it is a step in the right direction for both partners to create "favorable conditions" for the benefit of all countries. "Iran welcomes the Belt and Road Initiative (BRI) proposed by China and stands ready to work with China to safeguard world peace and facilitate global development," affirmed Raisi.
In sum, there is no doubt that a shared premium on Middle Eastern stability, win-win BRI cooperation and people-centric development will inject new impetus into an ever-strengthening Sino-Iranian bond.
The author is a foreign affairs commentator and author.
The opinions expressed here are those of the writer and do not necessarily represent the views of China Daily and China Daily website.
If you have a specific expertise, or would like to share your thought about our stories, then send us your writings at opinion@chinadaily.com.cn, and comment@chinadaily.com.cn.