Museum gives Pudong a special place in history
By Zhang Kun | China Daily | Updated: 2023-02-24 08:33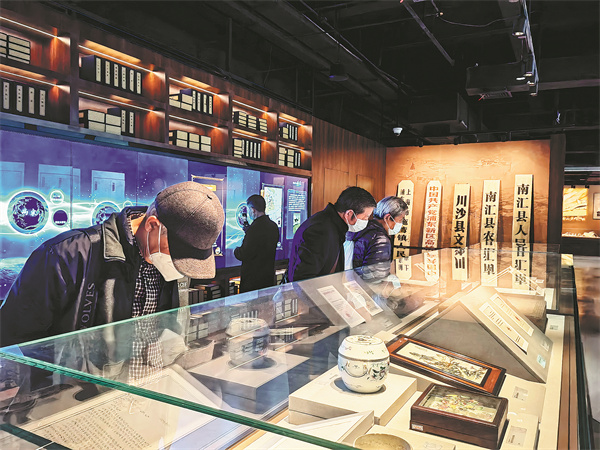 Dedicated to documenting the stories about Shanghai's Pudong New Area before its opening-up and development in the 1990s, the Pudong History Museum was officially opened on Feb 16.
The new museum contains exhibits that tell of the history of the eastern bank of the Huangpu River, from its ecological evolution through centuries, to the administration changes of dynasties, to the stories of local heroes.
Huang Wei, director of the publicity department of the Pudong New Area, describes the museum as the "final missing piece on a map" of the area's history.
Originally known as the Nanhui Museum, the museum first opened in 2005 in Nanhui district. Four years later, Nanhui was integrated into Pudong, and thus had its name changed to the Nanhui Museum of the Pudong New Area.
In 2021, the museum underwent a major renovation.
The renovated space now spans 3,510 square meters. Aside from the permanent showcase of Pudong's history and culture, the museum is also presenting its first temporary showcase which features couplet calligraphy by local artist Chen Zonghuang.
"Cultural and museum resources used to be rare in the Pudong New Area," said Yan Bo, deputy head of the Pudong New Area, at the museum's opening ceremony.
"I hope the new museum can join hands with other museums and cultural facilities near the area. We can design new tour packages for visitors and integrate cultural experiences with sightseeing and leisure activities.