From chess piece to cannon fodder, 'our plan for destruction of Taiwan'
China Daily | Updated: 2023-02-27 08:17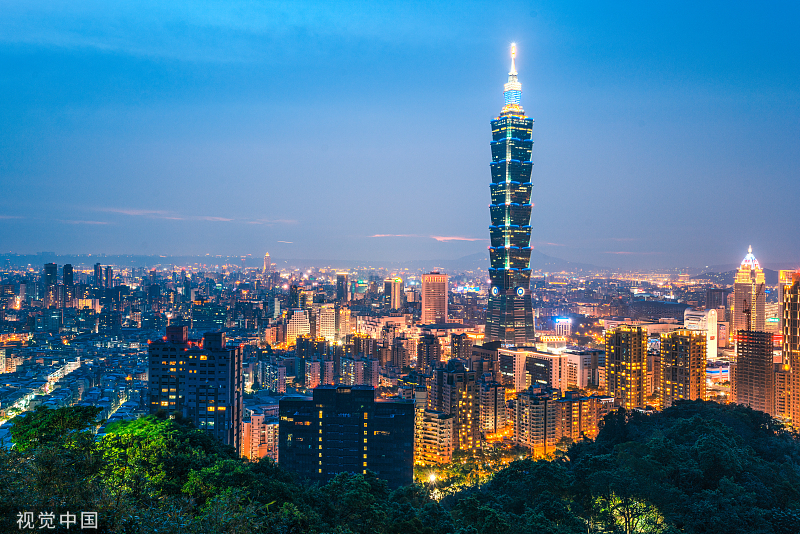 US radio talk show host and political analyst Garland Nixon tweeted earlier this month-"White House insiders leak that, when asked if there could be any greater disaster than the neocon Ukraine project, President Biden responded, wait until you see our plan for the destruction of Taiwan."
The White House has kept its mouth sealed. But senior members of the island's authorities rushed to "put out the fire", not only claiming that "this is a false report" but also claiming that the tweet was being hyped up by some to sabotage "relations" between Washington and Taipei.
Over the years, the Democratic Progressive Party authorities have constantly promoted the unswerving commitment of the United States to "protect Taiwan". However, the "hollowing out of TSMC and the many sales of arms to Taiwan show that Washington does not care about the health, well-being and safety of the Taiwan people, and only wants to use the island for its own interests, even if that involves changing it from a chess piece to cannon fodder.
It is not rare that US President Joe Biden spills the beans on big issues. In March last year, in an improvised comment on Russian President Vladimir Putin at the end of his address in Warsaw, Biden said "For God's sake, this man cannot remain in power". That remark caught the world off-guard, and sent the White House into clean-up mode immediately.
His leaked comment this time nails the US' lies over its "commitment to protect" Taiwan to the mast. That has made people on the island nervous as they fear the US will use it as a proxy in the same way it is using Ukraine, despite the essentially different nature of the Taiwan question and the Ukraine crisis.
When asked about Nixon's tweet, Foreign Ministry spokesman Wang Wenbin said: "I'm also curious what the US' plan for the destruction of Taiwan' looks like. The US needs to offer a clear explanation."