Tourism recovering faster than predicted
By CHENG SI | China Daily | Updated: 2023-02-27 09:42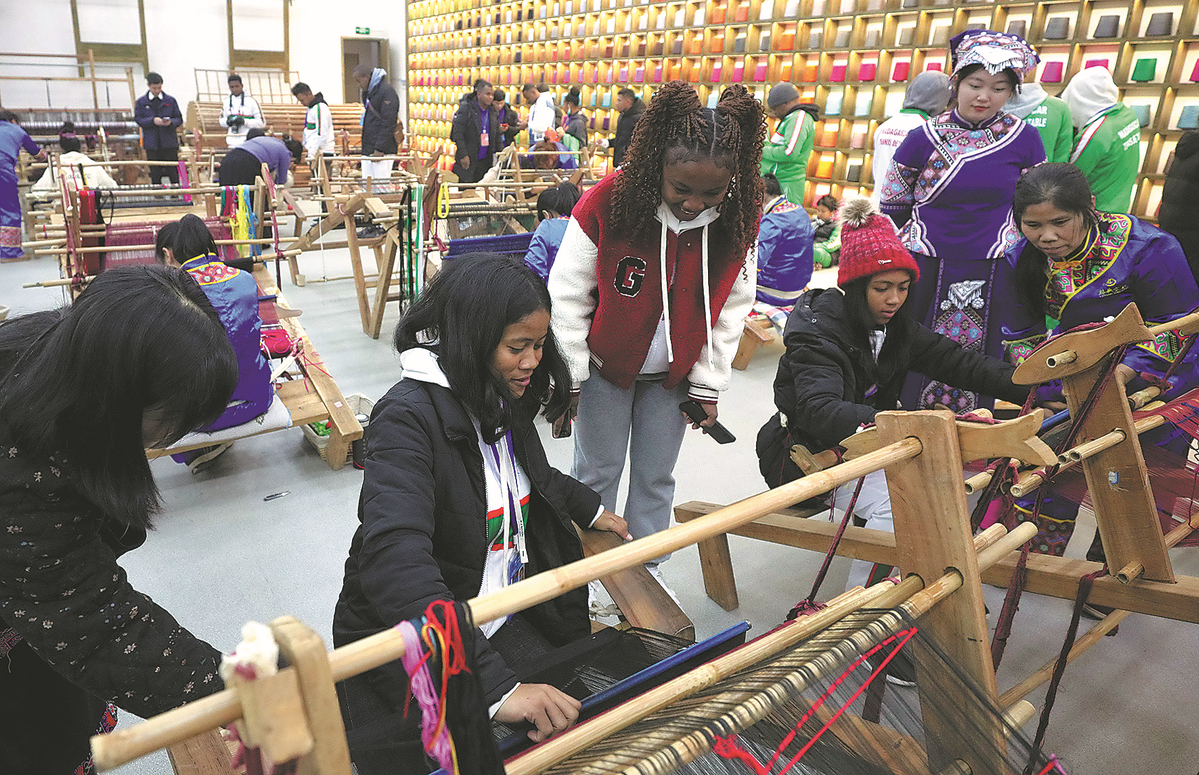 China's tourism market will return to normal and embrace high-quality development this year, a matter of importance to the recovery of global tourism, experts and tourism insiders said.
Zurab Pololikashvili, secretary-general of the World Tourism Organization, said at the recently concluded Xianghu Dialogue — a tourism-focused forum held by the World Tourism Alliance on Friday and Saturday, that China's tourism is recovering to pre-COVID levels faster than predicted, and will show good results this month.
He said that 2023 is a significant year in China, and that global and Chinese efforts to restore the inbound and outbound tourism market have positively influenced global tourism.
Chinese tourism industry operators are demonstrating a bullish outlook toward the domestic and inbound and outbound markets since the country revised COVID-19 control policies in January.
The China Tourism Academy presented an encouraging forecast that the number of domestic tourism visits will recover to 85 percent of that in 2019, and tourism-related consumption to 75 percent of its pre-pandemic levels this year. Inbound and outbound visits are projected to reach 40 percent of 2019 levels, a figure of 300 million.
"We are confident in taking a positive view of the national tourism economy this year given improved policies, greater willingness to travel and the increasing confidence of tourism operators in the sector's development," said Dai Bin, the academy's president. "China's tourism industry will return to normal and usher in high-quality development around the end of this year or early next year."
Yu Dunde, CEO of the travel portal Tuniu, said that he could feel the surprising speed of the recovery. "The market began to show recovering momentum from November, after the government signaled a potential loosening of COVID-19 policies, but we didn't expect such a fast recovery. So far, the market is performing well, and we expect better results in the second quarter."
Yu remains cautiously optimistic about the outbound tourism market as it will take time to resume fully. "It's a step-by-step recovery as both domestic and overseas hotels, airlines and tourism companies need time to resume services."
He added that efforts must be made to attract people back to the recovering sector as tourism experienced severe brain drain over the past three years.
"We've seen some of those who previously worked in tourism, switching to other industries and others becoming unemployed due to the epidemic. The most important thing, I think, is to make them confident in tourism development, as they may still worry about the effect a possible epidemic resurgence will have on their lives. But if they are confident in the industry, they will be willing to return."