Survey: Nation remains key market for foreign investors
By LIU ZHIHUA in Beijing and ZHENG CAIXIONG in Guangzhou | China Daily Global | Updated: 2023-02-28 10:05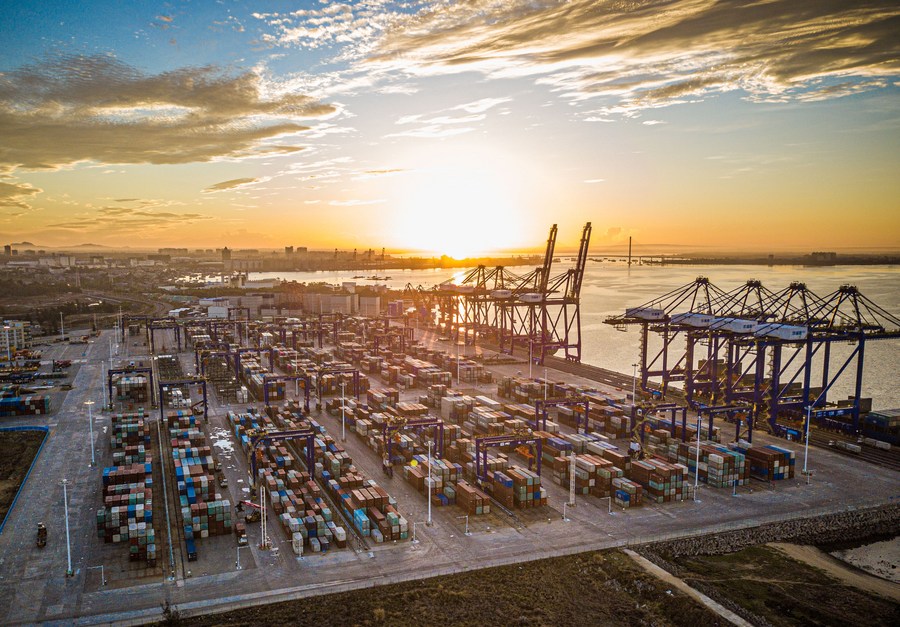 High-standard opening-up to improve business climate, experts say
Most foreign companies consider China an important investment destination, and the nation continues to post higher returns on investments compared with the global levels for nearly half of the companies surveyed, according to the American Chamber of Commerce in South China.
Experts said that China is expected to become increasingly attractive to foreign investors, underpinned by its optimized COVID-19 response and steady economic recovery. The country's high-standard opening-up will improve its business climate and help it build stronger competitiveness in attracting foreign investments, they said.
Following a survey involving 210 companies from the United States, Europe, Japan and other countries and regions, AmCham South China concluded that most participating companies see China as a critical part of their future strategic development plans.
More than 90 percent of the respondents selected China as one of their most important investment destinations. Around 75 percent plan to reinvest in China in 2023, including 68 percent of US companies that are determined to dig deeper into the Chinese market.
The survey, with its data collection completed on Dec 15 before the nation optimized its COVID-19 response, shows that China can provide a high return on investment, or ROI, with 76 percent of the companies reporting a positive overall ROI in China and 49 percent considering their overall ROI in China to be higher than their global benefits.
"With the optimization of its COVID-19 policies and measures and further opening-up, China is now headed toward recovery and will unleash substantial economic vitality, both greater and sooner than expected," said Harley Seyedin, president of the chamber.
"The survey ... results released today (Monday) show that China's economy will be a crucial locomotive in promoting global economic growth in 2023," he added.
Experts emphasized that China's huge market and robust economic vitality, together with its unwavering commitment to expanding high-level opening-up, will combine to continuously enhance its already strong appeal to foreign investors.
Zhou Mi, a senior researcher at the Chinese Academy of International Trade and Economic Cooperation, said, "Rooted in its distinctive capability to align the economic fronts of consumption, production and services for foreign investors, China's high-quality development will ensure an increasing influx of foreign investments."
China has also been improving its business climate and strengthening protection of the legitimate rights and interests of foreign investors through measures such as expanding market access, taking bold trials in pilot free trade zones and enlarging its network of free trade agreements, Zhou said.
According to the chamber, more than half of the surveyed companies gained over 30 percent of their global revenue from China. The companies' profitability showed signs of improvement in 2022.Around 88 percent of them recovered profits in China, an increase of 6 percent. Up to 90 percent of US companies achieved profitability.
Jing Ping Yeo, vice-president and head of Asia-Pacific at Cytel, a US-based statistical software company, said the enterprise will comprehensively strengthen its efforts to tap into the potential of the Chinese market in 2023. "China is one of our most important markets, and we will continue to increase investment in the country," she said.
The survey further found that rising operation and labor costs were the two biggest challenges that companies faced in South China in 2022.
Uncertainties in China-US relations influenced the confidence of some companies, but a "possible marginal improvement" in their bilateral ties is also expected.