More opt to spend final days in care
By BELINDA ROBINSON in New York | China Daily | Updated: 2023-03-03 10:11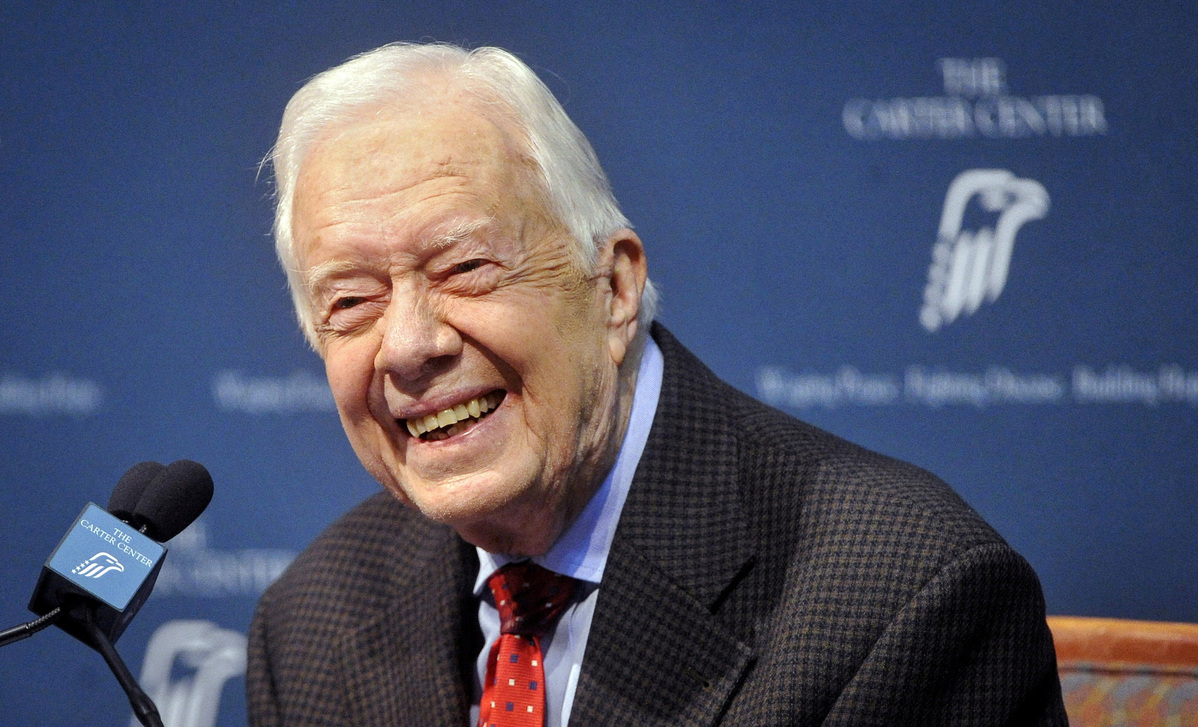 When Jimmy Carter, the oldest living US president, announced last month he was entering hospice care, he joined about 1.7 million people receiving this type of end-of-life service nationwide, according to data from the US Centers for Disease Control and Prevention.
The 98-year-old Nobel Peace Prize winner, who served as president from 1977 to 1981, has battled a series of health problems in recent years but has made the decision to stop seeking hospital treatment.
The announcement that Carter will instead receive hospice care at his home in Plains, Georgia, surrounded by his loved ones, threw a spotlight on the growing demand in the United States for this type of care.
"People who opt for hospice are usually seeking caregiving assistance and symptom management for end-of-life illness or disease that allows them to remain at home, wherever that is," said Angela Novas, a palliative and hospice care consultant for the Hospice Foundation of America, a nonprofit that educates the public and healthcare professionals about death, dying, and grief.
"Hospice is not a place but a philosophy that supports the patient, their caregivers, and family members in allowing patients to die in their own home, with dignity and autonomy, and free from painful or distressing symptoms," she said.
Common misconception
This kind of care helps people with an anticipated life expectancy of six months or less, Novas said, adding that a common misconception about hospice care is that a patient is assisted in dying.
Hospice care has been available in the US since the 1970s. In 1982, a federal bill enabled Medicare to cover the costs of home hospice care for anyone expected to die in six months or less. President Ronald Reagan signed the bill into law in 1983.
The cost of care varies, starting at $150 a day for the first 60 days for routine home care, and can go up to $63 an hour if a person needs continuous home care, according to AgingCare, a website that helps families looking for carers.
People with Medicare and private insurance can have most of the cost covered, and military families can get hospice coverage through Tricare. In 2018, at least 1.55 million Medicare beneficiaries received hospice care, up 4 percent from 2017, according to the nonprofit National Hospice and Palliative Care Organization.
Over the next decade, the hospice care sector in the US is expected to grow 7 to 8 percent annually, making it the second-fastest growing healthcare sector, according to Hospice News, an industry website.
Novas said some people who opt for hospice care are referred when they "do not wish to pursue new or further potentially curative treatments or significant medical interventions intended to prolong life, such as mechanical ventilation".
belindarobinson@chinadailyusa.com