Fierce protected marten photographed in Jilin
By Liu Mingtai in Changchun and Zhou Huiying | chinadaily.com.cn | Updated: 2023-03-06 14:42
A yellow-throated marten, a species under State second-class protection, was photographed recently by multiple infrared cameras set up in the Tianqiaoling forest area in Wangqing county, Jilin province, the Tianqiaoling forestry bureau reported.
The marten, a fierce and aggressive small mammal, is good at climbing trees and steep rocks. Martens are nocturnal and usually hunt for food at night in groups.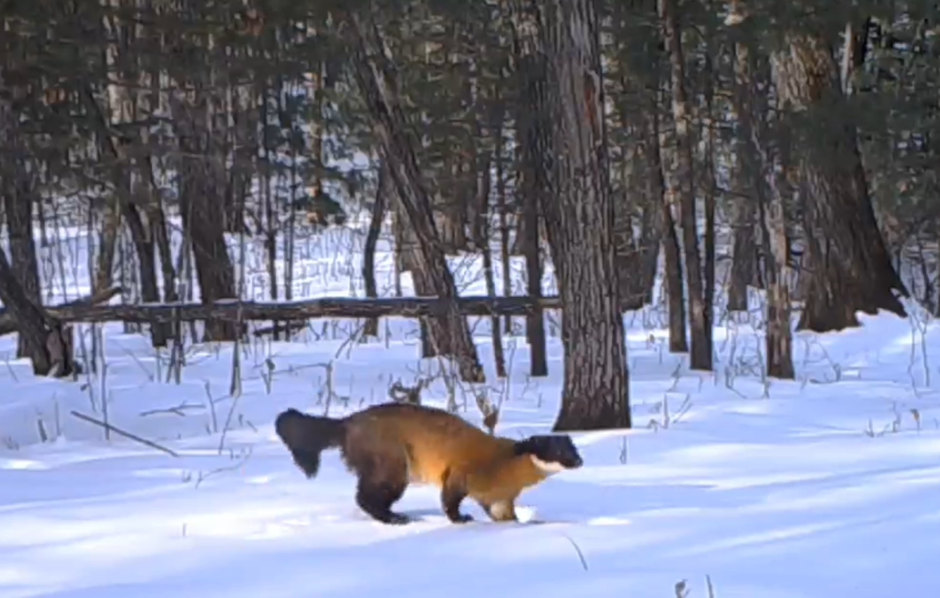 In recent years, the bureau has strengthened its wildlife protection efforts with the local public security bureau. They conducted a comprehensive investigation to assess the environmental conditions in wildlife habitats and regularly carried out patrols and trap-removals.
They also promoted activities publicizing the significance of wildlife protection and relevant laws and regulations to the public, which has effectively strengthened local residents' awareness of wildlife protection and formed a good social atmosphere for everyone to participate in it.