Fox News not as unbiased as it claims: WP
chinadaily.com.cn | Updated: 2023-03-06 17:22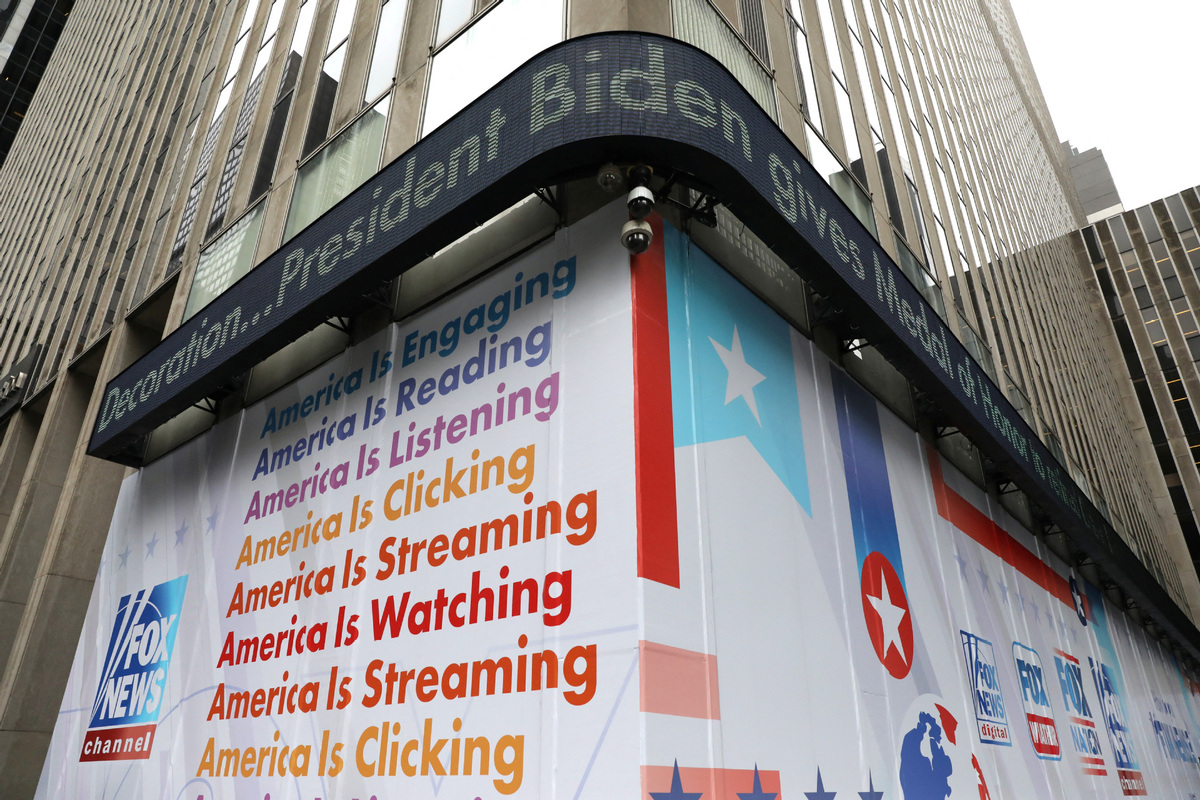 A US news network was revealed to not have been as unbiased in reporting as it claimed to be.
Some journalists and hosts of Fox News, a US media channel founded in 1996 by Rupert Murdoch, were criticized after they said something negative about former US president Donald Trump and his election results, the Washington Post reported Friday.
Leland Vittert, a former Fox News anchor, was told to "cut it out", after he cast some doubts on the motives of Trump supporters in a rally in 2020. The anchor then left the news outlet.
The revelation above comes from a recent court filing. The filing also had other examples of Fox News staff being told to be careful with what they had to say about Trump.
In another example, Fox News correspondent Kristin Fisher immediately got a call from her boss and was told that other higher-up bosses were also "unhappy with it" after she didn't completely agree with what two of Trump's lawyers had said.
As many outside observers see it, these internal clashes in Fox News impairs Fox's claim that it provides independent and unbiased reporting, the report said.
The boundary between news and opinion at Fox New has become not so clear, according to Bill Grueskin, a Columbia University journalism professor.