US consumers' ability to pay car loans conking out
By HENG WEILI in New York | China Daily | Updated: 2023-03-07 07:04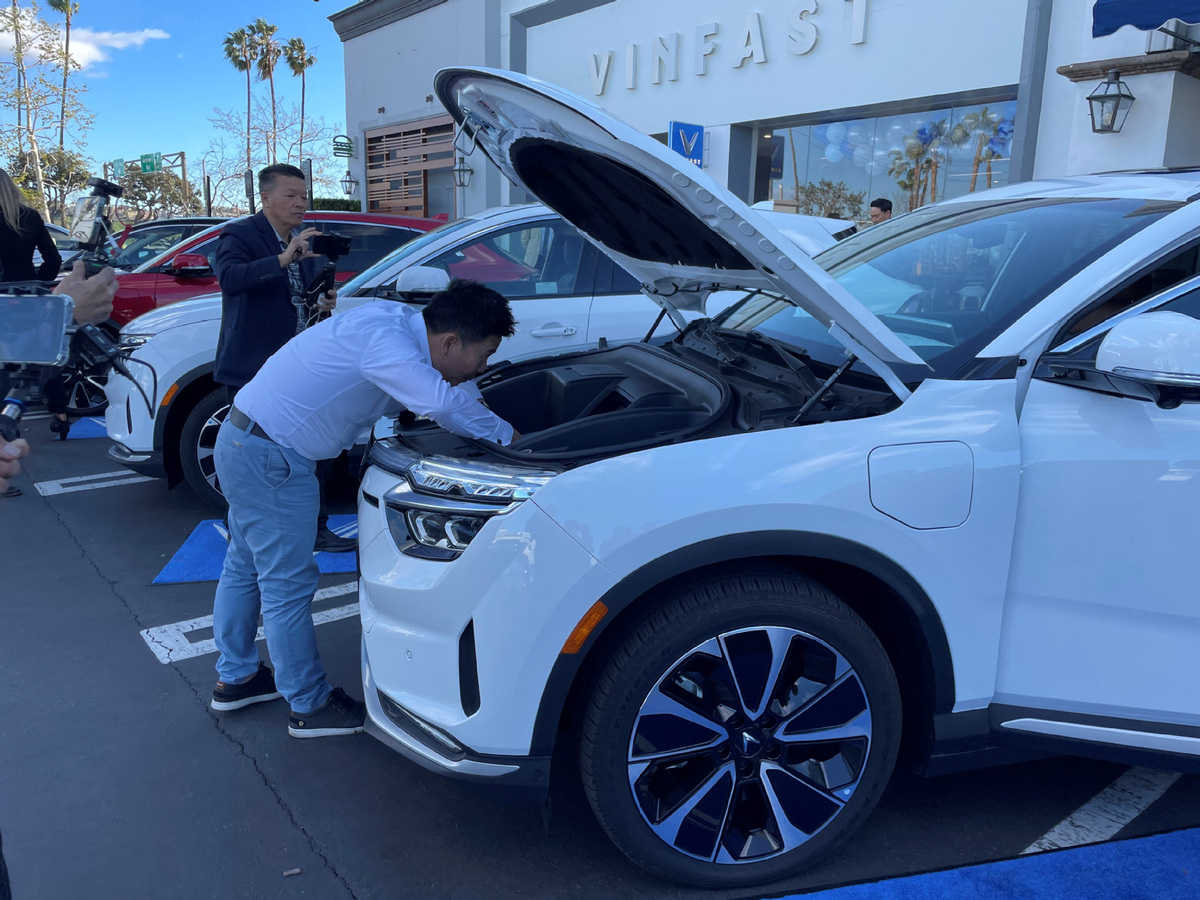 Buying a car has long been considered one of the costliest purchases a consumer can make.
That has never been more true than now, as many US people are now paying $1,000 or more a month for car loans, while the loan-default rate in January exceeded 20 percent.
High inflation, rising interest rates and the effect of the pandemic on supply chains all have been factors. Automakers also had to cut production due to a global shortage of microchips.
The average interest rate for new cars rose to 6.9 percent in January from 4.3 percent a year earlier, according to Edmunds, an online resource for automotive inventory and information.
The cost of new vehicles has risen 20 percent since the COVID-19 pandemic started, while that of used vehicles is still up 37 percent even after an easing in the fall, according to Bloomberg News.
"With new car prices as high as they are, it's getting more and more difficult for most Americans to stomach these payments," Ivan Drury, Edmunds director of insights, told Fox Business. "It just becomes something where even though it's affordable for you today, is it going to hold in the future? That's where we're seeing the repossessions come through."
In January, the delinquency rate for auto loans with 60 or more days past due date increased by 2 percent and was up 20.4 percent from a year ago, according to Cox Automotive, which describes itself as a provider of vehicle remarketing services, digital marketing, and software for automotive dealers and consumers.
Of the delinquent auto loans, 1.89 percent were severely delinquent, an increase from 1.84 percent in December and the highest since 2006, Cox found.
"Because these car loans are generally unaffordable at the outset, that means that every month, borrowers are getting closer to the financial edge," Kathleen Engel, a law professor at Suffolk University, told the financial website.
Car loans with a term of seven and eight years are becoming more common in the US. Six-year loans are currently the most popular, making up nearly 40 percent of new loans, according to motor1.com.
Donald Grimes, a University of Michigan economist, told National Public Radio that "real-dollar spending on new cars and trucks has gone up by $5,299 over the past 10 years, while the real annual wage has gone up by $3,646".
Greg McBride, chief financial analyst at Bankrate, said that "unlike a credit card when you can dial down and make the minimum payment, there's no wiggle room on a $700 payment".