Amateur performers stage Chinese classic Teahouse
By Chen Nan | chinadaily.com.cn | Updated: 2023-03-08 14:34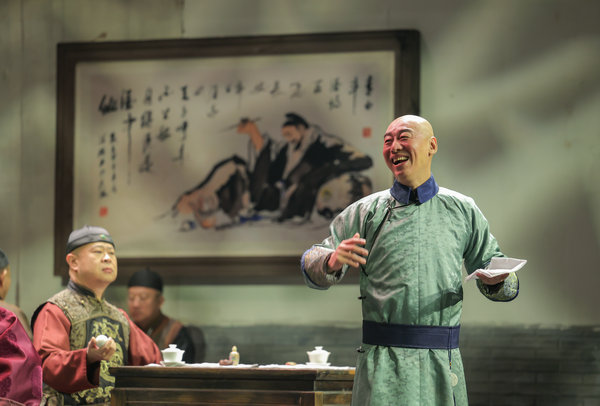 Sixty-two amateur actors and actresses performed in a Chinese play, Teahouse, which was staged at the National Theater of China on March 4 and 5.
Teahouse, a masterpiece written by Chinese novelist and dramatist Lao She (1899-1966), has been performed over 700 times since its premiere over 60 years ago. As one of the classic Chinese plays, it has developed a large fan base both at home and abroad.
The play spans over 50 years of modern Chinese history starting from the collapse of the Qing Dynasty (1644-1911). The play brings together many characters, representing all walks of life.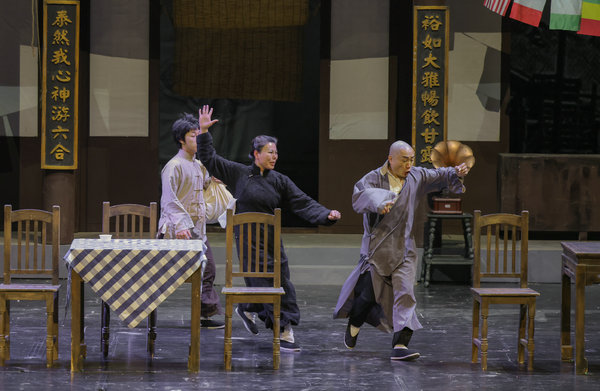 Organized by Aranya, a popular coastal resort in Qinhuangdao, North China's Hebei province, which is also known for holding cultural events, such as music festivals and theater festivals, the performance of Teahouse offered theater lovers the chance to get the experience of performing in the play.
Since 2015, Aranya has launched multiple theater experiences for amateur actors and actresses. So far, over 300 people have staged 12 plays.