Big data focus expected to create strategic gains
By Yang Jun in Guiyang and Chen Meiling in Beijing | China Daily | Updated: 2023-03-11 08:45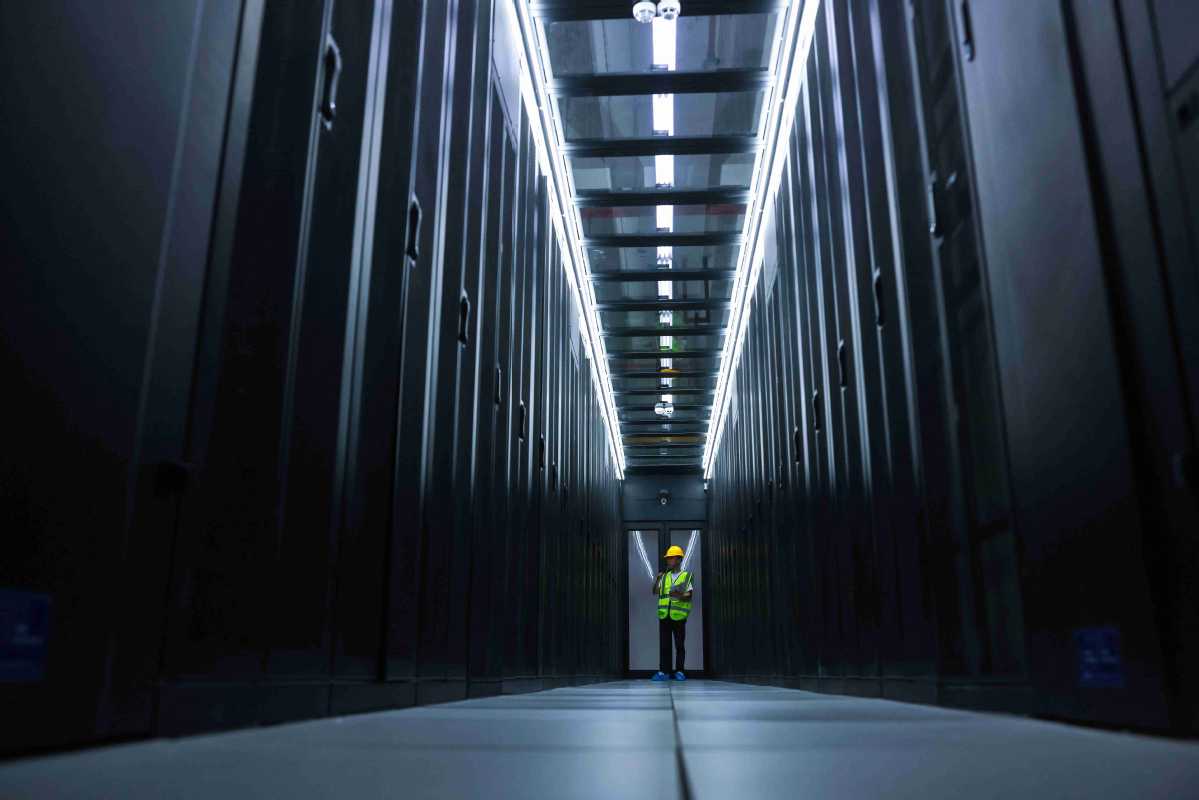 Editor's Note: Officials across the country are illustrating the Chinese approach to modernization at the local level.
Guiyang, capital of Southwest China's Guizhou province, is accelerating the development of a national computing power and algorithm supporting base with participation of leading information technology companies, and aiming to help drive the digital economy of the country, its mayor Ma Ningyu said.
"In the future, computing power will become a public product available to every company and individual as its cost of use will decrease and threshold will be lowered," said Ma who is also a deputy to the 14th National People's Congress.
"Using computing power will be as easy as using electricity from a power grid," Ma said.
However, the computing power resources are not evenly distributed in China, with most data centers located in eastern areas. This aspect has potential strategic security risks, he said.
Besides, a lot of electricity from western regions will need to be transmitted to the data centers in the eastern areas, he said.
In early 2022, China initiated a program to encourage construction of computing power infrastructure in more western regions as they boast adequate supply of electricity. Guizhou is one of the eight national computing power hubs. And the Gui'an data center cluster is one of the 10 such national clusters.
The cluster now has seven super-large data centers for three telecom giants — China Mobile, China Unicom and China Telecom — and tech giants Apple, Tencent and Huawei.
Internet bandwidth out of the province reached 38,000 Gbps, linking directly to 32 cities on the internet, data from local authorities showed. By 2025, the cluster will have 4 million servers. ("Gbps" stands for Gigabits per second. 1 Gbps equals around 1,024 Megabits per second or Mbps — or around 1 billion bits per second. Gbps is a common measure of data transfer speeds between hardware devices.)
Besides serving top IT companies, the cluster also expects to facilitate financial institutions, centrally administered State-owned enterprises, and national ministries and commissions.
This year, three data center projects are about to be completed, nine are under construction, and eight have been newly introduced. They include expansion of existing centers, and new ones serving companies such as tech firm Net-Ease, China Construction Bank, Bank of Communications, Industrial Bank and State Power Investment Corp.
At a ceremony in February to mark the start of major projects of Guizhou for the first quarter of 2023, Ding Lei, CEO of Net-Ease, said the company plans to move its core data to Gui'an New Area for settlements and calculations.
The NetEase Gui'an data center is expected to start trials in September. In the following five years, there will be 40,000 servers, to realize an estimated business revenue of 450 million yuan ($64.6 million). The center will host major business lines of the company like metaverse, cloud music, intelligent learning, e-commerce, media and games, he said.
Ma said the central government attaches great importance to the digital economy, and has built an integrated computing power network nationwide, which helps promote flow of data, improves global competitiveness and drives investment.
"Many countries have demand for data centers, with the competition in computing power heating up. The United States has 53 percent of the world's super-large data centers and China accounts for 16 percent.
"Now the demand for computing power cannot be met in eastern China alone because of the limited land and electricity resources, which have restricted the pace of industries' upgrades. However, western China mainly stores and backs up data, whose potential has not been fully explored."
The deputy suggested moving related businesses like the manufacture of digital centers' equipment, digital content services and artificial intelligence training to western China, and guiding the eastern regions to focus on midrange and high-end applications.
"The optimization of resource allocation will help promote integrated development of eastern and western areas, and lead them to common prosperity."
In recent years, Guiyang, known as a major big data hub, has been working to promote construction of information infrastructure. Last year, eight super-large data centers were introduced in the city with a total investment of 29.42 billion yuan. Located in a mountainous area, the city enjoys cool weather even in summer, which suits large-scale big data centers.
Last year, Guiyang's GDP reached 492 billion yuan, with its digital economy contributing 44 percent of it, data from local authorities showed. Revenue growth of software and other IT services reached nearly 88 percent, contributing 44.5 percent to economic growth.