Education opens door to more equal opportunity
China Daily | Updated: 2023-03-13 08:55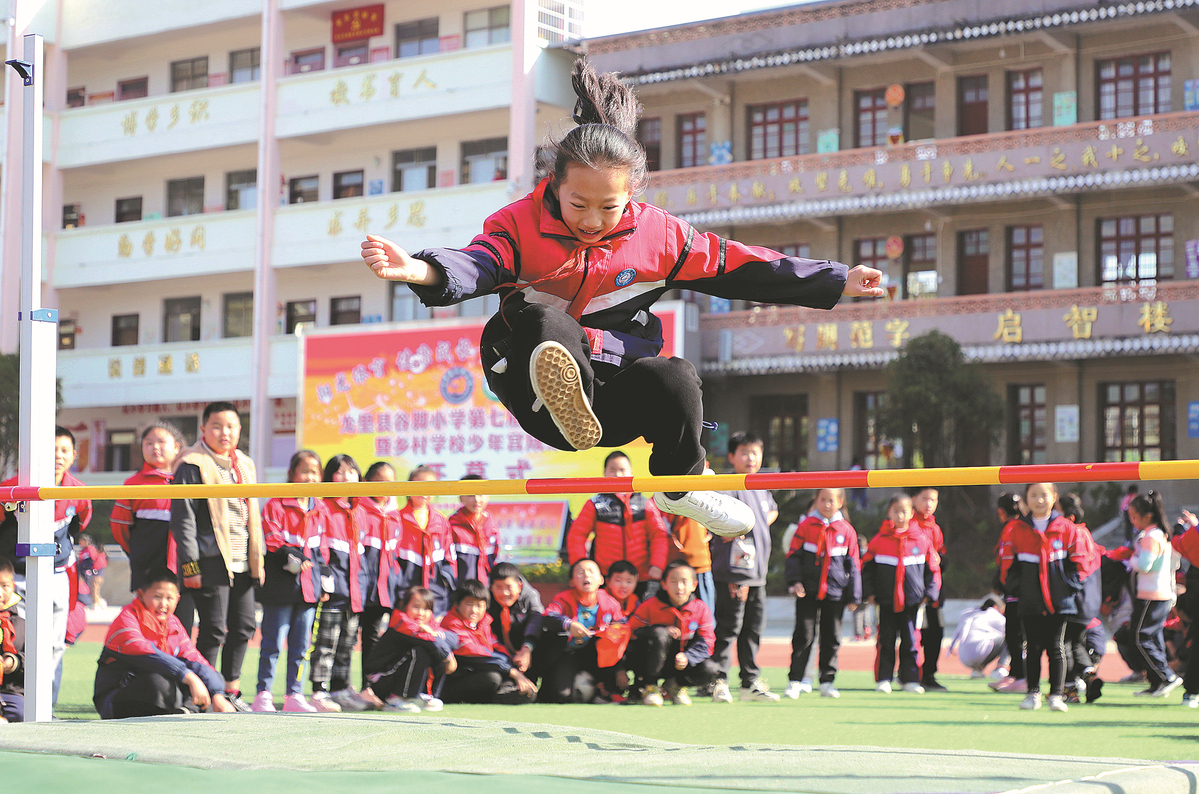 As a province with vast mountainous areas, making sure every student gets a good education is key to interrupting the passing of poverty between generations, a national lawmaker said.
Zou Lianke, deputy to the National People's Congress and head of Guizhou Provincial Education Department, said Guizhou has prioritized education, and made sure resources are first allocated to rural areas, children with disabilities and areas inhabited by ethnic minorities.
It is making sure children in mountainous regions receive high-quality education, enjoy opportunities to develop and make the most of their talent, he told China Daily.
Education should first and foremost be accessible to everyone, and be focused on the balanced development of individuals, he said.
Guizhou is endeavoring to implement educational reforms, mobilizing the entire province to fill the gaps in rural education, according to the deputy.
Total education expenditure in Guizhou reached 150.8 billion yuan ($21.8 billion) in 2021, a rise of 151 percent, or 90.8 billion yuan, from 2012, government figures show.
As a result of continuous efforts to consolidate the achievements of poverty reduction, the province has taken the lead in achieving the balanced development of compulsory education in county-level areas. The retention rate in compulsory education and gross enrollment rate in high schools both exceeded the national averages in 2021.
Apart from academic studies, the Guizhou government also values moral, physical and aesthetic education as well as teaching practical labor skills to ensure all-around development, Zou said.
The province has implemented a group-assistance approach to promote cooperation between eastern and western regions of China, and entered into an assistance relationship with Guangdong province to deepen cooperation on poverty alleviation.
In May 2022, the central government's evaluation of eastern-western cooperation ranked both Guizhou and Guangdong provinces as being "good" in terms of comprehensive evaluation, with both ranking first among provinces in their respective regions.
Guizhou was the first province in the western region to pass the national evaluation for balanced education development between urban and rural areas in 2018, Zou said.
In order to make sure every student receives nine-year compulsory education, the government in Guizhou has issued 20 measures to persuade dropouts to return to school, including tailored measures to prevent dropping out due to disability, serious illness, the need to work elsewhere, or relocation under poverty alleviation.
A mechanism has been established, with the head of the county, the education bureau, the township, village, school, and parents all required to participate. Students considering dropping out are given targeted support, so that after they return to school, they are willing to stay, Zou said.
To ensure no student drops out due to financial difficulties, the province has offered financial aid since 2007 and its financial-aid policy has been improved over the years.
Since 2018, 54 billion yuan in financial aid has been disbursed in the province, benefiting 30.2 million students.
The Guizhou government has worked hard to make sure all schools have canteens, and that rural students get free school lunches, according to Zou.
Since 2018, the province has invested 18.9 billion yuan in providing rural students nutritious meals during the school day, benefiting some 4.8 million rural kindergartens, primary and secondary school students every year, he added.
Children living in mountainous regions who receive a good education and graduate from university are further encouraged to return to their hometowns to help villagers live better lives, he said.