Long-term vision of China's auto sector in focus
By CAO YINGYING | China Daily | Updated: 2023-03-13 09:27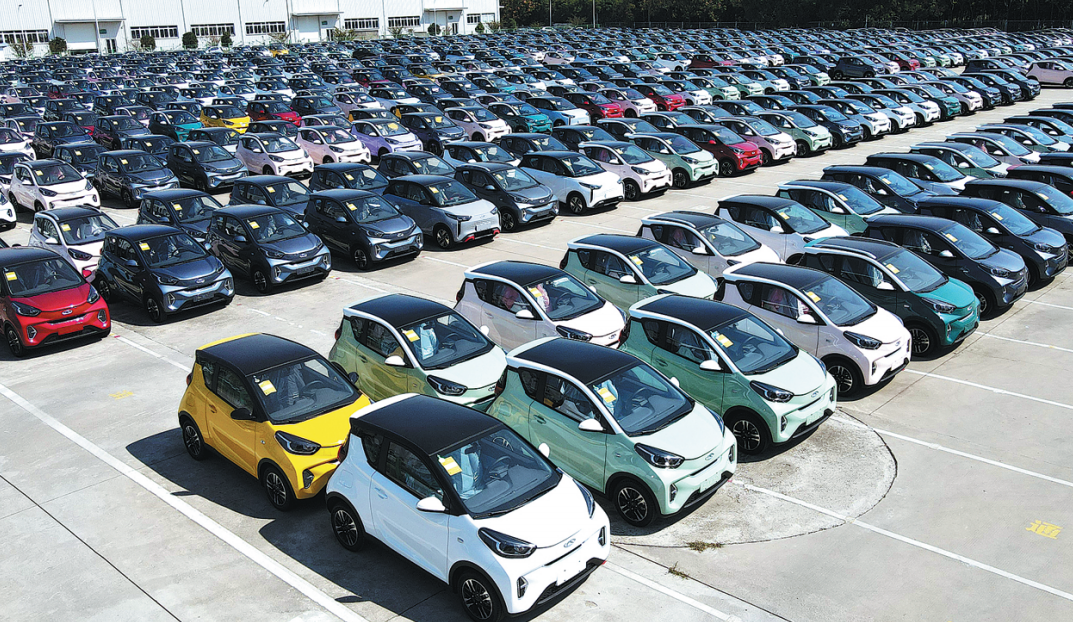 Executives suggest ideas at two sessions to support growth of new energy vehicles
Auto executives have submitted proposals to promote the development of the industry during this year's sessions of the National People's Congress and the National Committee of the Chinese People's Political Consultative Conference.
NEV subsidies ended on Dec 31,2022, which resulted in a lackluster start for the market this year. According to the China Association of Automobile Manufacturers, sales of electric vehicles and plug-in hybrids fell 6.3 percent year-on-year to 408,000 units in January. The decline marked the end of a 30-month growth span that had remained unbroken since July 2020.
Feng Xingya, general manager of GAC Group and an NPC deputy, has urged the government to implement policies that will continue to support the purchase of NEVs. He suggested that subsidies be given directly to car buyers rather than manufacturers, and that vehicle purchase restrictions be optimized.
The CAAM's estimate for NEV sales in China this year is 9 million units, up from 6.89 million in 2022.
With more NEVs on the roads, the availability of charging infrastructure has emerged as a major concern for owners.
China now has a total of 5.2 million charging units, made up of 1.8 million public charging facilities and 3.4 million private ones, according to the statistics of the National Energy Administration. In 2022 alone, 650,000 public charging facilities and 1.9 million private ones were installed across China, demonstrating the government's efforts to improve infrastructure for NEVs.
Feng also highlighted the benefits of battery swapping as a method of vehicle energy supply, in addition to charging stations.
He proposed accelerating the deployment of national battery swapping infrastructure, introducing policies that support the adoption of battery swapping models, and providing incentives to automakers to build such models.
Zhu Huarong, president of Changan Automobile and an NPC deputy, noted that the uneven distribution of charging and battery swapping infrastructure has resulted in persistent concerns among users.
He suggested accelerating the construction of a multilevel network that integrates slow charging, fast charging and battery swapping. Also, he emphasized the need to provide greater support to the fast-charging and battery swapping sectors.
Zhu proposed that private charging facilities can be shared to ease concerns about energy replenishment, in efforts to create a more sustainable and user-friendly NEV ecosystem.