Foreign-funded R&D centers highlighted
By ZHONG NAN in Beijing and LIU MINGTAI in Changchun | China Daily | Updated: 2023-03-14 09:16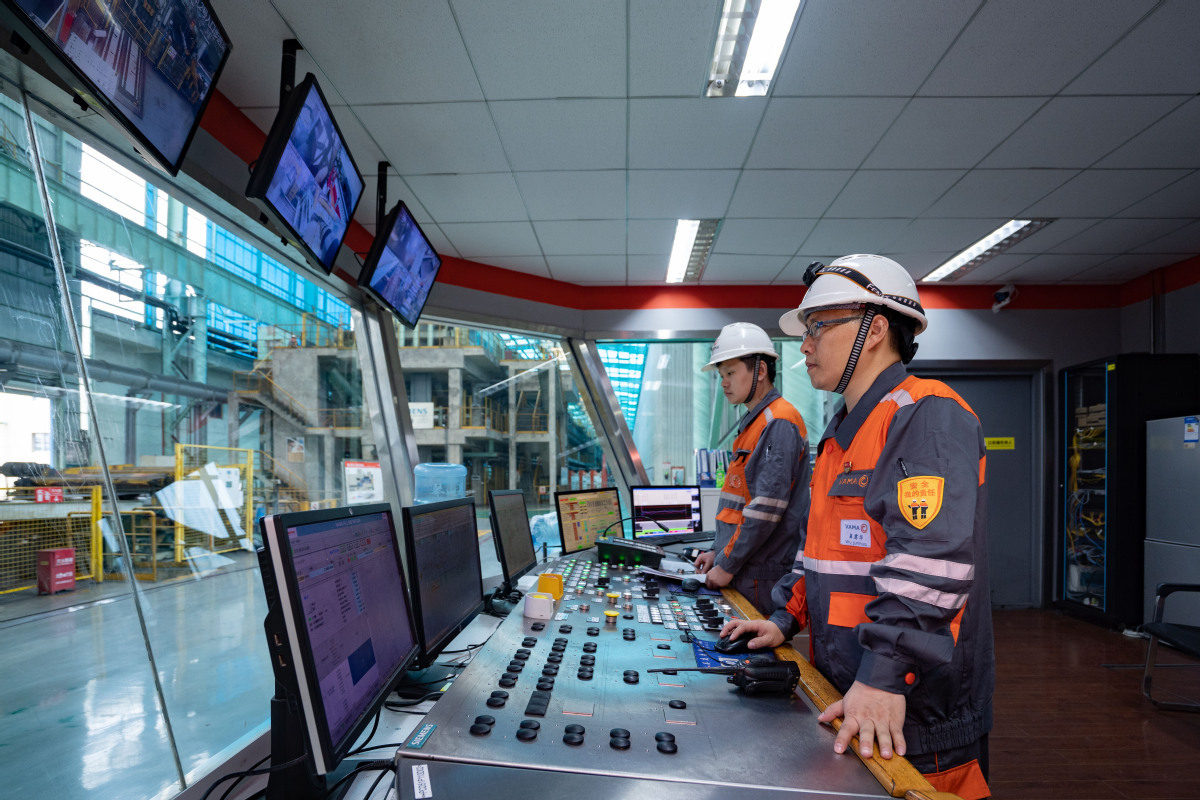 Deputies call for expanded channels for overseas biz to join tech projects
Attracting foreign investment for research and development centers would be a critical strategy for China to upgrade its industrial structure, and enhance the synergies between domestic and international markets and resources, said national legislators and political advisers on Monday.
They said this strategy would not only enable China to draw global resources more effectively within its market, but also allow the country to further integrate into the international innovation chain.
By leveraging the global value chain and expanding opening-up, China can cultivate new competitive advantages in the years ahead, said Jiang Ying, a member of the 14th National Committee of the Chinese People's Political Consultative Conference and chair of market consultancy Deloitte China.
Jiang said that the concentration of foreign-funded R&D centers in China's eastern region has not provided effective support for the upgrading of manufacturing industries in other parts of the country.
Currently, there are 531 foreign-funded R&D centers in Shanghai, while cities like Xi'an in Shaanxi province and Chengdu in Sichuan province only have a few such facilities, said Deloitte China.
Apart from facilitating global companies in establishing innovation centers in central and western regions, China should create more channels for foreign businesses to participate in the government's technology projects and improve the efficiency of technology transfer and commercialization, as well as promote the integration of multinationals into the local innovation chain, she said.
Raymund Chao, another member of the 14th CPPCC National Committee and global consultancy PwC's chairman for the Asia-Pacific region and China, said the digital economy, green development and technological innovation have become new engines to speed up global economic recovery.
Due to the high growth rate achieved by Chinese companies in these fields, China is expected to play a bigger role in attracting global talent and foreign investment in these areas in the next stages, he said.
The government rolled out a series of policy measures in mid-January to encourage foreign investment in research and development.
Key measures include encouraging foreign-funded R&D centers to conduct fundamental research, allowing them to use reports and data collected by national research programs and strengthening support for infrastructure and operational funding, according to information released by the Ministry of Commerce.
Eager to expand its market presence, LG Chem Ltd, a South Korean chemical company, announced that it completed construction of a technology center in Wuxi, Jiangsu province, in late February.
With a total investment of $30 million, the center will be equipped with advanced lab facilities and top-level talent to provide all-around technology solutions in China, said Shin Hak-cheol, CEO of LG Chem.
Ou Yunfei, a deputy to the 14th National People's Congress and chief operating officer of Valin ArcelorMittal Automotive Steel Co Ltd — a joint venture between Luxembourg-based ArcelorMittal and State-owned Hunan Valin Steel Co Ltd — said as the signatory economies of the Regional Comprehensive Economic Partnership pact further implement their open commitments under the agreement, tariffs will continue to drop in 2023.This would be helpful for domestic automakers to export more vehicles to Southeast Asian markets.
"We will invest more in product innovation and new manufacturing processes to supply more advanced high-strength steel to Chinese vehicle manufacturers, reinforcing their earning strength in international markets such as Southeast Asia and economies participating in the Belt and Road Initiative," he said.
Benefiting from its opening-up policies, complete industrial chain and massive consumer base, the Chinese mainland saw the inflow of foreign direct investment expand by 14.5 percent year-on-year to 127.69 billion yuan ($18.51 billion) in January, the Ministry of Commerce said.
China will further its efforts to attract and utilize more foreign investment this year, as outlined in the Government Work Report submitted to the national legislature for deliberation in early March.
The report recommended several measures to achieve this goal, including expanding market access, further opening up the modern services sector, ensuring national treatment, improving services for foreign-funded companies and facilitating the launch of landmark foreign-funded projects.