Aid needed for storm victims in Malawi and Mozambique
By Edith Mutethya in Nairobi, Kenya | chinadaily.com.cn | Updated: 2023-03-15 18:31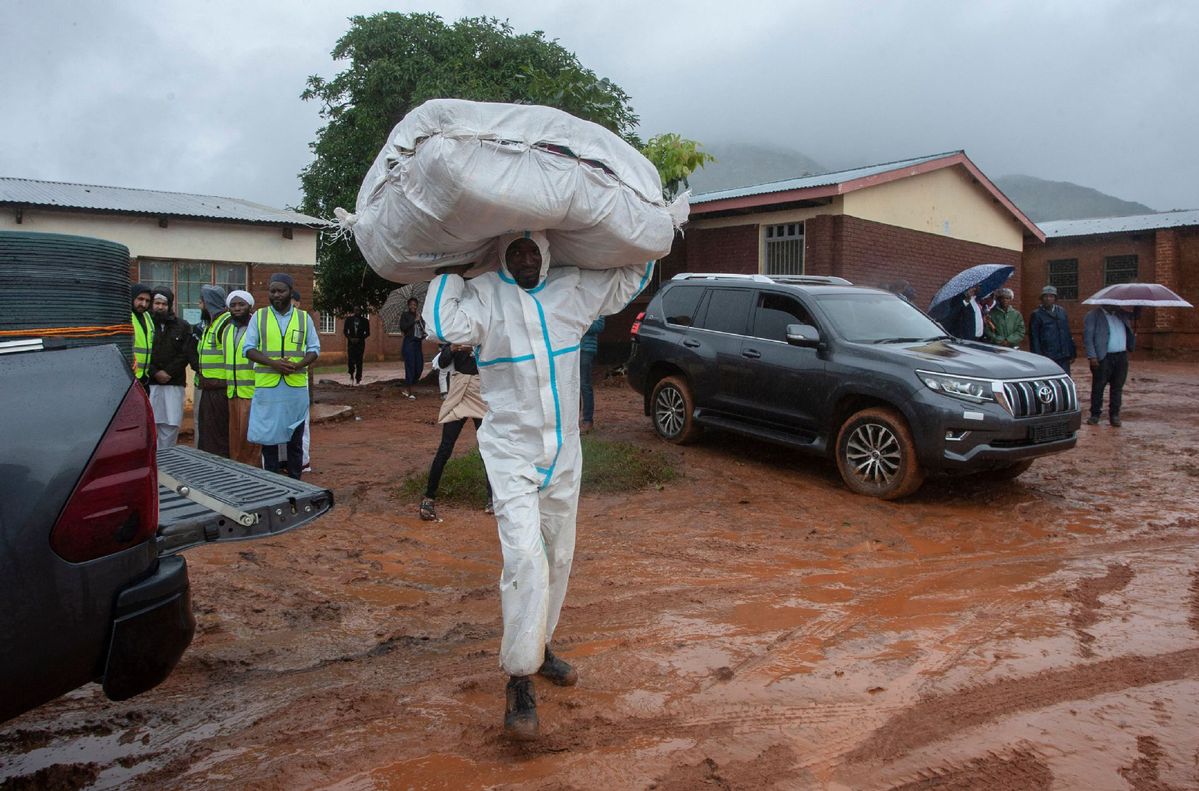 Humanitarian organizations are calling for immediate aid to help victims of the record-breaking Cyclone Freddy, which hit Malawi and Mozambique for the second time over the weekend, claiming more than 100 lives and leaving a trail of destruction.
The storm struck central Mozambique on March 11, destroying homes and causing widespread flooding. It then lashed Malawi on March 12 with heavy rains, bringing landslides to rural areas.
On Monday, Malawi's president Lazarus Chakwera declared a state of disaster in the southern part of the country, as the storm affected 10 districts.
He called on the international community to help the country support families that have been affected.
Doctors Without Borders said Queen Elizabeth Central Hospital in Blantyre district alone has reported 220 casualties, of which 42 adults and 43 children were pronounced dead on arrival.
The organization has called for for immediate medical assistance.
"The situation is very dire. There are many casualties, either wounded, missing or dead, and the numbers will only increase in the coming days," Guilherme Botelho, Doctors Without Borders emergency project coordinator in Blantyre, said in a statement on Tuesday.
In its evening update on Tuesday, the Malawi Department of Climate Change and Meteorological Services said Freddy is further weakening and will continue to cause localized rains and windy conditions over parts of southern Malawi.
"An improvement in weather over southern Malawi is expected at least from Wednesday evening, however, the threat of flooding remains high in some areas," the department said.
Botelho said the resurgence of cholera in the aftermath of the storm is one of their concerns, noting vaccine coverage in the district is poor.
This disaster comes as the country recently suffered the biggest cholera outbreak in its history after tropical storm Ana hit last year.
Mozambique's national disaster management agency estimates 1.75 million people have been affected in the country, with over 8,000 persons displaced.
The UN Office for the Coordination of Humanitarian Affairs said heavy rains are expected in the coming days in both Mozambique and Malawi, heightening the risk of further floods and landslides.
The World Meteorological Organization said Cyclone Freddy could be the longest-lasting tropical cyclone on record.