Visual feast
By Li Yingxue | China Daily | Updated: 2023-03-16 08:25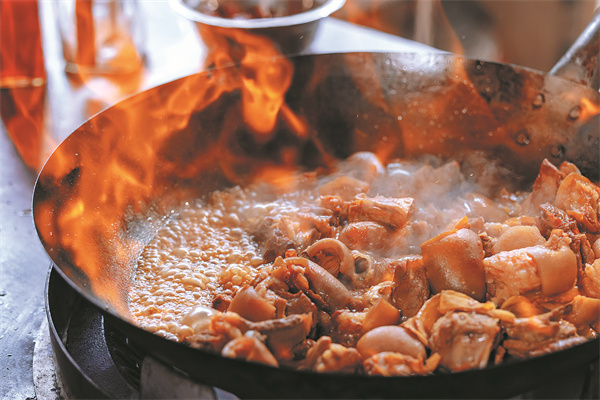 The chickens in Hetian town, Changting county, Fujian province, are different from some other chickens in that they grow at a slower pace, are swifter in movement and have a tendency to perch on trees to rest. Additionally, they are known for their "superior taste".
Three renowned chefs were asked to each create a dish of Hetian chicken, and their first task was to catch the meal. However, their first trial of making chicken dishes failed to win over villagers. Undeterred, the chefs spent more time with the chickens and the people who raised them, seeking inspiration for new ways to prepare the dishes. With renewed creativity, they finally created three delicious dishes.
The chefs' trip to learn about Hetian chicken is shown in the first episode of New Taste of Fujian, a documentary that premiered on TV and online on Feb 27. The eight-episode program, featuring eight "national geographic indication products" from Fujian, is being aired on Southeast Satellite TV, Fujian Straits Satellite TV, Tencent Video and the People's Daily app.