Tech firms' role in innovation push underlined
By FAN FEIFEI | China Daily | Updated: 2023-03-16 09:10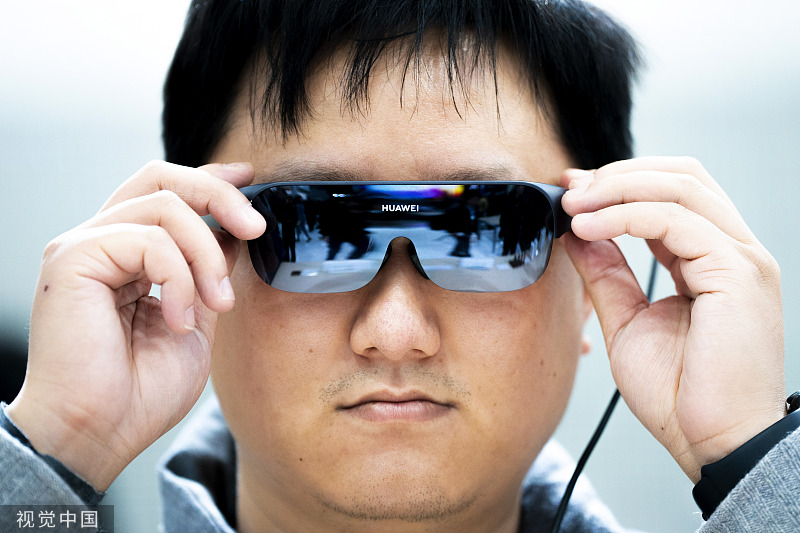 Top leadership urges more efforts for greater self-reliance, sci-tech strength
China's drive to achieve greater self-reliance and bolster its strength in science and technology is expected to safeguard industrial and supply chains and foster new growth drivers, according to national legislators, political advisers and experts.
The push to improve self-reliance will boost the country's core competitiveness globally amid external headwinds, they added.
Chinese technology companies should also make greater efforts to achieve breakthroughs in core technologies in key fields by investing more in basic research as well as strategic forward-looking fields.
Their comments came after President Xi Jinping said that speeding up efforts to achieve greater self-reliance and strength in science and technology is the path China must take to advance high-quality development. Xi made the remarks when taking part in a deliberation with lawmakers from Jiangsu province during the annual sessions of the country's top legislature and top political advisory body.
This year's Government Work Report stated that future policies related to sci-tech should focus on self-reliance. China will improve the system for mobilizing resources nationwide, better leverage the role of the government in pooling resources to make key technological breakthroughs, and strengthen the dominant position of enterprises in technological innovation, the report said.
Technological innovation is not only a matter of development, but also one of survival against the backdrop of geopolitical tensions and a complicated external environment, said Li Dongsheng, a deputy to the 14th National People's Congress, the country's top legislature.
"China's high-tech manufacturing sector will play an extremely crucial part in promoting high-quality economic growth," said Li, who is also founder and chairman of Chinese consumer electronics maker TCL Technology Group Corp.
"The country should strive to be self-reliant in sci-tech, and ramp up efforts to tackle bottleneck issues in key technologies, such as integrated circuits, precision materials, core components and high-end equipment."
Li said in the past five years the government has rolled out a series of preferential tax policies to spur innovation, which has greatly boosted enterprises' confidence to continue investing in technology research and development. It is important to shore up weak links in industrial chains and forge new competitive strengths, he added.
Chen Ximing, a member of the 14th National Committee of the Chinese People's Political Consultative Conference and general manager of China Electronics Technology Group Corp, called for concerted efforts to achieve breakthroughs in key, core and cutting-edge technologies to ensure national security and facilitate the development of the digital economy.
China's strength in sci-tech innovation has taken a qualitative leap in recent years. According to the 2022 Global Innovative Index released by the World Intellectual Property Organization, the country has risen to the 11th place and remains the only middle-income economy in the top 30. The index ranks the world's economies annually on innovation capacity and output.
The national legislature on Friday approved a plan for reforming the institutions of the State Council. The country will restructure its Ministry of Science and Technology to better allocate resources to overcome challenges in key and core technologies and bolster self-reliance in sci-tech.
In the face of fierce international competition, technological innovation and self-reliance in sci-tech are key to realizing Chinese modernization, said Qi Xiangdong, a member of the 14th CPPCC National Committee. Private enterprises should be an important force for bolstering technological innovation, added Qi, who is also chairman of Chinese cybersecurity company Qi-Anxin Technology Group.
He said his company will pour more resources into pioneering sci-tech innovation. Qi suggested further optimizing the business environment and stepping up support for "little giant" companies that specialize in niche industries with cutting-edge technologies and great growth potential.
Chen Duan, director of the Central University of Finance and Economics' Digital Economy Integration Innovation Development Center, said more efforts should be made to expand international exchanges and cooperation in sci-tech.
China should also play an active role in formulating global rules and standards for core technologies, which are crucial for building an open and globally competitive innovation ecosystem, Chen said.