Ukraine grain deal extended
By JONATHAN POWELL in London | China Daily | Updated: 2023-03-16 09:37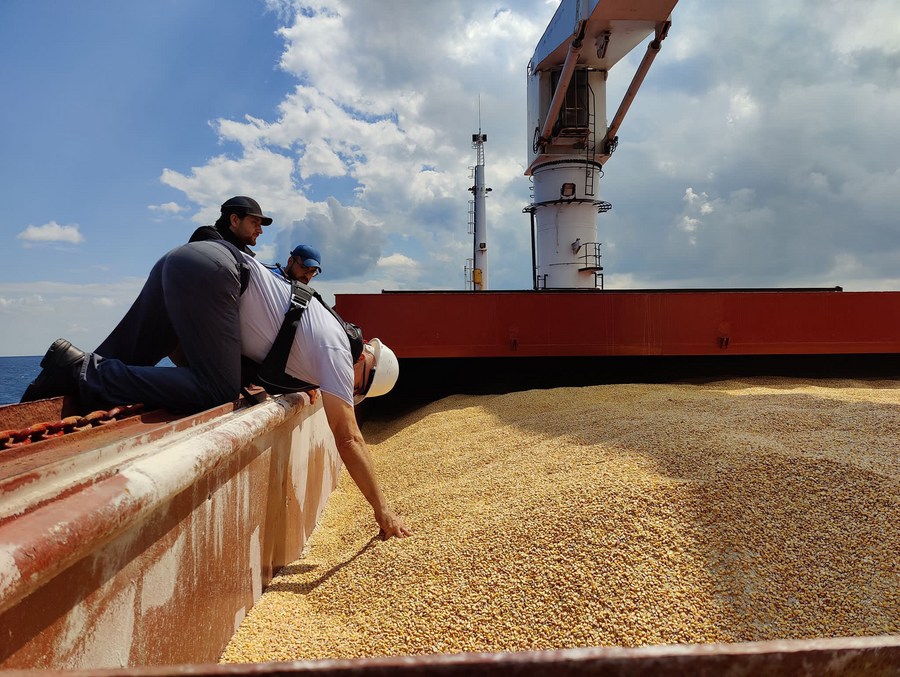 Talks between Russia and the United Nations agree to 60-day continuance
The Ukraine grain export deal that allows ships to export critical supplies from three ports along the Black Sea has been extended, but only by 60 days, following talks between Russia and the United Nations.
Russia's Deputy Foreign Minister Sergey Vershinin confirmed the extension following meetings with top officials at the UN headquarters in Geneva on Monday.
The UN stated it would "do everything possible to preserve the integrity" and continuity of the Black Sea Grain Initiative, the deal agreed between Ukraine and Russia that was initially brokered by Turkiye and the UN in Istanbul, last July.
The 120-day agreement, which was renewed in November, was due to expire on Saturday, and another 120-day extension was on the table.
In a parallel deal with Moscow in July, the UN agreed to help facilitate Russian food and fertilizer exports for a three-year period.
Russia argues that this agreement has not been adhered to, and Western sanctions have impeded its own fertilizer and food exports.
"The Russian side ... does not object to another extension of the 'Black Sea Initiative' after its second term expiration on March 18, but only for 60 days," Vershinin said in a statement issued by the Russian mission in Geneva.
"Our further stance will be determined upon the tangible progress on normalization of our agricultural exports, not[in] words, but in deeds. It includes bank payments, transport logistics, insurance, 'unfreezing' of financial activities, and ammonia supplies via the Tolyatti-Odesa pipeline," he said.
Last week, Vershinin expressed frustration that the parallel agreement is not functioning fully for Russian exports of grain and fertilizer through the Black Sea.
"The comprehensive and frank conversation has once again confirmed that while the commercial export of Ukrainian products is carried out at a steady pace, bringing considerable profits to Kyiv, restrictions on the Russian agricultural exporters are still in place," Vershinin said.
"The sanctions exemptions for food and fertilizers announced by Washington, Brussels and London are essentially inactive."
The UN said it remains fully committed to the Ukraine grain export deal, as well as to efforts to facilitate the export of Russian food and fertilizer.
The global food supply chain was severely affected following the outbreak of conflict between Ukraine and Russia in February last year, with Ukraine being one of the critical breadbaskets of the world and Russia being the world's top fertilizer exporter. Food prices surged, which led to concerns about food shortages in developing nations.
The UN noted that some 24 million metric tons of Ukrainian produce have been transported under the grain export initiative so far, which allowed "over 1,600 secure vessel voyages through the Black Sea with 55 percent of food exports going to developing countries".
It said the continuation of the initiative is "crucial for global food security" as grain and fertilizer prices and availability have not returned to pre-conflict levels.