US urged to stop slandering TikTok
By FAN FEIFEI | chinadaily.com.cn | Updated: 2023-03-16 23:18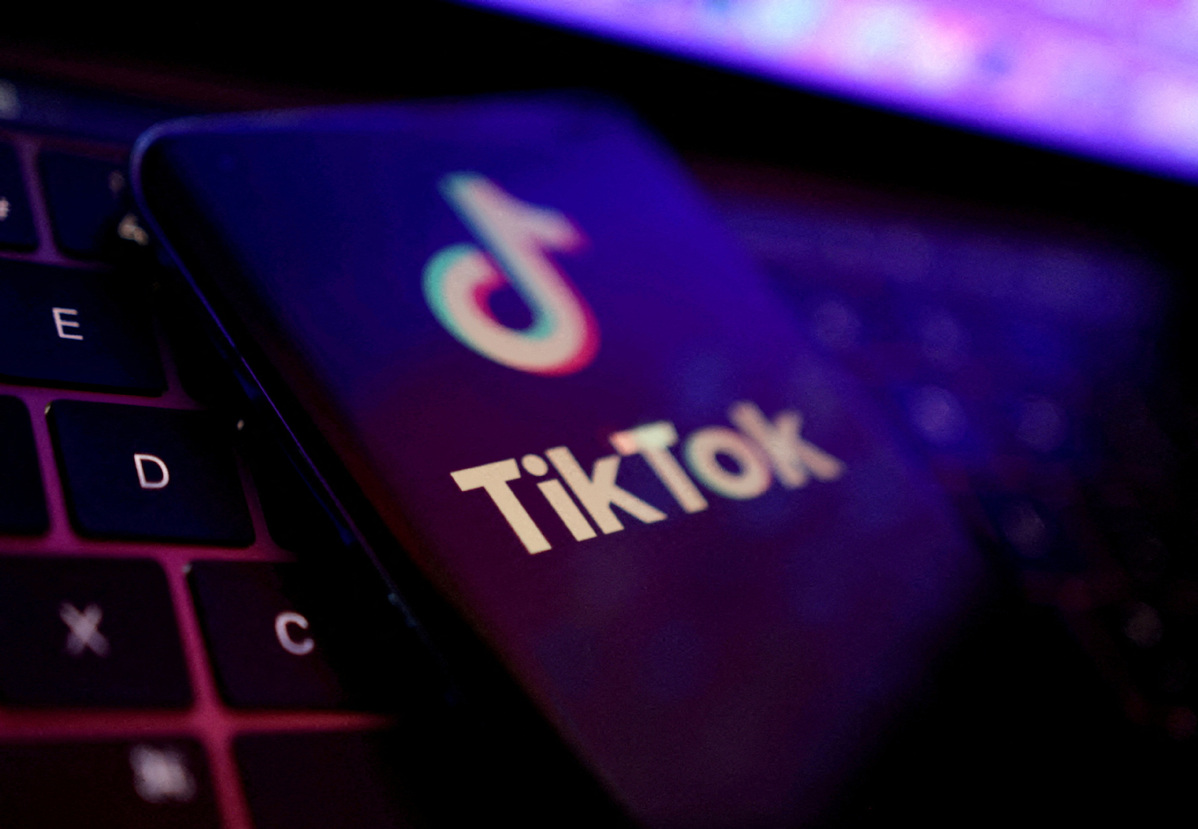 China urged the United States on Thursday to stop spreading false information on data security issues and unreasonably suppressing related companies, as Washington had yet to provide evidence that Chinese-owned short video platform TikTok threatened US national security.
The US government should provide an open, fair and nondiscriminatory environment for companies from all countries to invest and operate in the US, Foreign Ministry spokesman Wang Wenbin said at a daily news briefing.
Wang made the remark after The Wall Street Journal quoted anonymous sources as saying that the administration of US President Joe Biden has demanded that TikTok's Chinese parent company ByteDance sell its stakes in the popular video-sharing app or face a possible US ban on the app.
China always holds that the data security issue shouldn't be a tool that some countries leverage to generalize the concept of national security and abuse state power to suppress companies from other countries, Wang said.
"We remain confident that the best path forward to addressing concerns about national security is transparent, US-based protection of US user data and systems, with robust third-party monitoring, vetting and verification, which we are already implementing," a TikTok spokesperson said in a statement on Thursday.
"If protecting national security is the objective, a ban or divestment doesn't solve the problem, as neither option solves the issues of data access or transfer," the company said, adding that a forced sale won't resolve national security issues.
Bai Ming, deputy director of international market research at the Chinese Academy of International Trade and Economic Cooperation, said the US uses the "national security threat" as an excuse to contain the rise of Chinese companies, which completely deviates from the principle of fair competition in a free market.
"Such practices will not only affect the normal business activities of Chinese companies in the US and violate their legitimate interests, but also harm the rights of US consumers, given that TikTok has gained wide popularity among the country's younger generation," Bai said.
Late last month, the White House required all US federal agencies to remove TikTok from their phones and systems within 30 days, and Canada announced that it is banning TikTok from all government-issued mobile devices.
Li Yong, deputy head of the Expert Committee of the China Association of International Trade, said that the US government uses political measures to crack down on Chinese companies operating in the US, which is a kind of hegemony that severely damages TikTok's corporate image and reputation, and also violates international economic and trade rules.
TikTok has announced it will spend $1.5 billion on a plan known as "Project Texas", in a bid to bolster data security through storing US-based user data in the servers of US tech company Oracle.
It also announced a series of new measures last week to strengthen the protection of user data in Europe. These measures include further enhancing controls on access to user data by introducing security gateways that will determine employee access to European TikTok user data and data transfers outside of Europe.
The company also plans to build its second data center in Ireland, and another in Norway. Last year, TikTok established its first European data center in Dublin, Ireland. All of these data centers will be co-location sites operated by third-party service providers, the company said.