CSPL's Egypt port stake to boost trade, biz, BRI
By ZHONG NAN | China Daily | Updated: 2023-03-17 09:05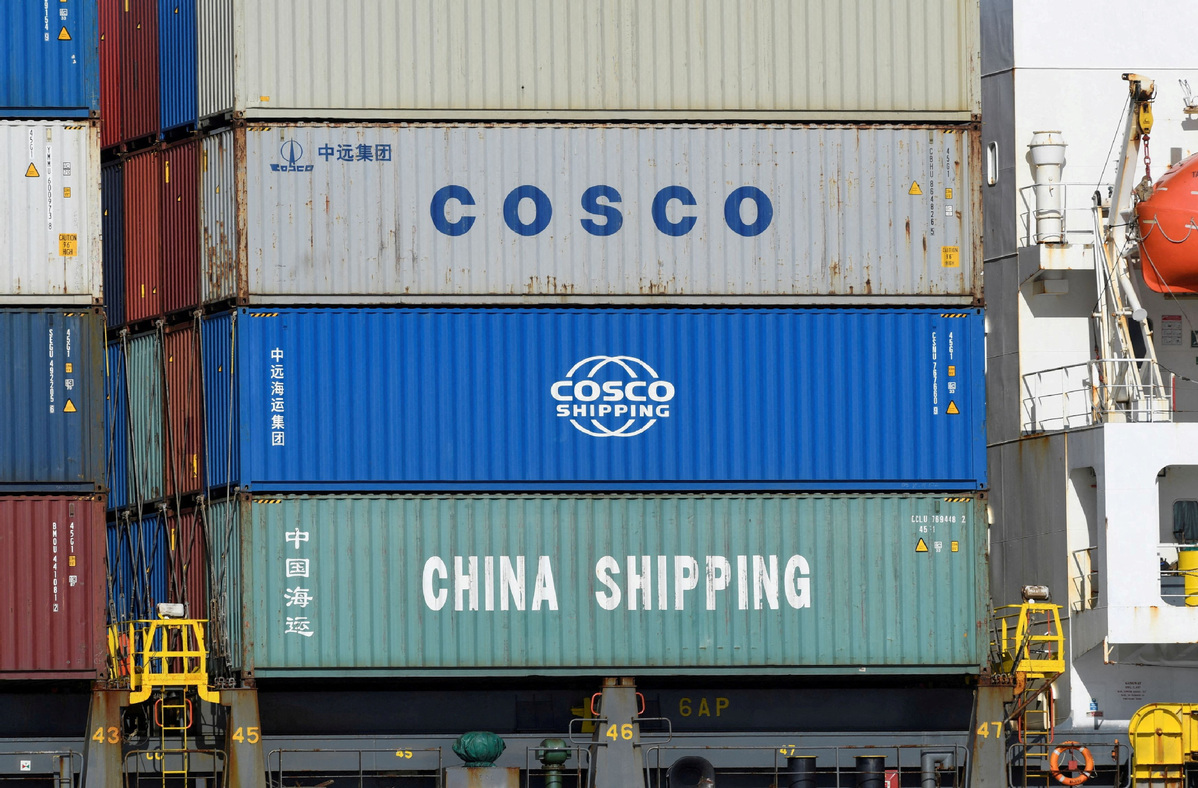 Hong Kong-listed COSCO Shipping Ports Ltd or CSPL, a subsidiary of Shanghai-based China COSCO Shipping Corp specializing in port operations, announced on Thursday that it has picked up a 25 percent stake in a new container terminal at Egypt's Ain Sokhna Port for about $375 million.
A major port for Egypt, the Persian Gulf and Asia, Ain Sokhna Port is located at the south of the entrance to the Suez Canal, about 120 kilometers east of Cairo. It is close to the northwest end of the Suez Canal Economic Zone.
State-owned CSPL said in a statement that it signed the project agreement with its partners in Egypt on Wednesday.
CSPL will operate this project for 30 years. The terminal's throughput capacity after completion is expected to reach 1.7 million twenty-foot equivalent unit containers.
CSPL said the new container project will be constructed and operated by a number of companies from different segments in both Egypt and other countries.
According to Egypt's growth plans, the Suez Canal Economic Zone has an area of 460.6 square kilometers, and will be developed into Egypt's industrial, technological and global logistics center.
The development of the economic zone will boost Ain Sokhna Port's competitiveness in the Red Sea region and it will become an important logistics hub in the region and Africa as a whole, said Zhao Fengnian, CSPL's chief accountant.
CSPL's investment will also help improve trade links between China and Egypt/Africa, said Zhao, adding that sustained expansion its global terminal network is one of CSPL's key growth strategies.
CSPL is involved in the development of another terminal in Egypt — the Suez Canal Container Terminal — at Port Said. The facility functions as a transshipment hub for the eastern Mediterranean region at the northern entrance to the Suez Canal. The investment in the Ain Sokhna Port terminal will help CSPL to optimize its global layout, the company said in a statement.
CSPL's portfolio of terminals to date covers Asia, the Middle East, Europe, South America and the Mediterranean. By the end of 2022, the Chinese company operated and managed 367 berths at 37 ports worldwide, of which 220 were for containers, with a combined annual handling capacity of 122 million TEUs.
Given the strategic importance of Ain Sokhna Port's geographic location for both regional and global trade, CSPL's investment will facilitate China, Egypt and other economies participating in the Belt and Road Initiative to boost their export volume and generate business opportunities in transportation, manufacturing and services sectors, said Zhou Zhicheng, a researcher at the Beijing-based China Federation of Logistics and Purchasing.
Liu Zhongmin, a professor in Middle East Studies at Shanghai International Studies University, said that with Egypt and China creating more favorable conditions to enhance the synergy between the BRI and Egypt's Vision 2030, their economic and trade ties will be further enriched in the coming years.
Launched in 2016 by the Egyptian government, Vision 2030 is a unified long-term political, economic and social vision, developed in line with the United Nations Sustainable Development Goals.
In recent years, Egypt succeeded in drawing Chinese investments under the BRI framework. The flagship project in this context is the China-Egypt TEDA Suez Economic and Trade Cooperation Zone, which has gradually become one of the important platforms for China-Egypt economic and trade cooperation, according to information released by the Egyptian embassy in Beijing.