Greece paralyzed by 24-hour general strike over deadly train accident
Xinhua | Updated: 2023-03-17 09:12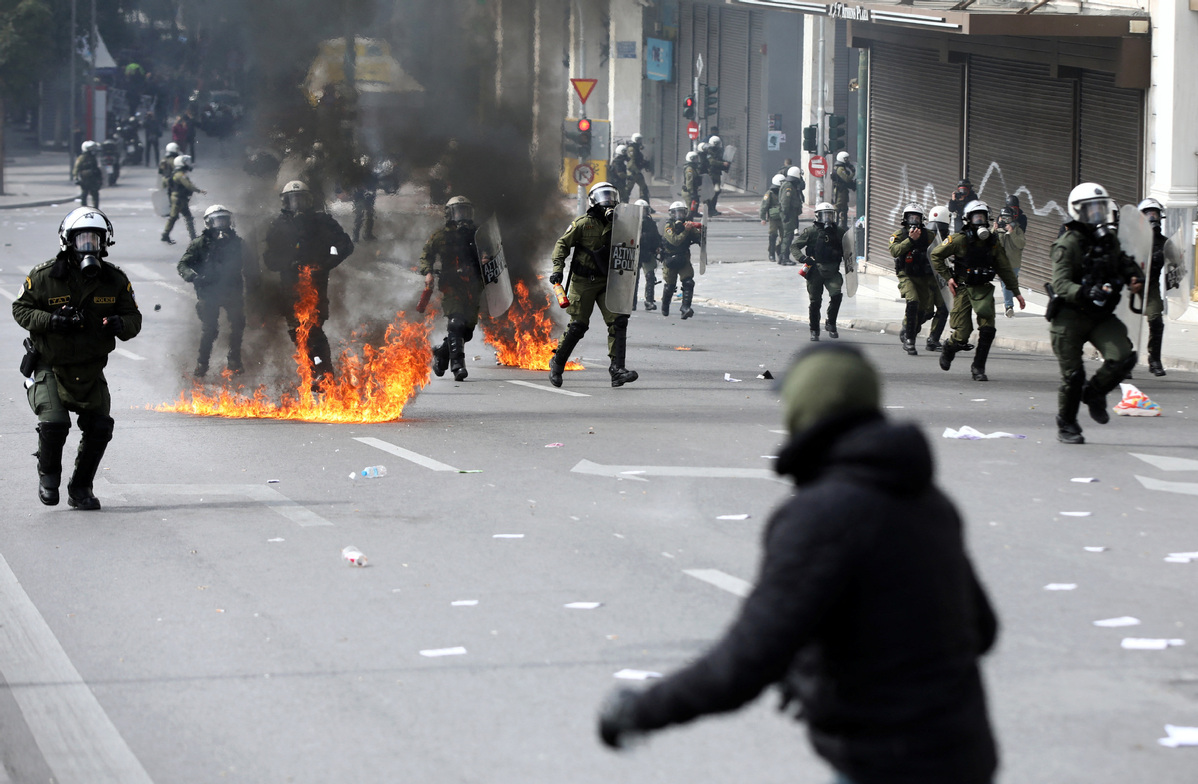 ATHENS - Greece's public services, including transport, were paralyzed on Thursday by a 24-hour nationwide general strike called by labor unions over the deadly train accident last month.
A series of marches in the center of Athens staged by the umbrella civil servants' union ADEDY, the private sector union GSEE, and other unions and opposition parties, ended in scuffles between protesters and police, Greek national news agency AMNA reported.
According to police estimates, around 25,000 people gathered in the streets of the capital, demanding accountability for the worst trail tragedy in Greece on Feb. 28, which claimed 57 lives. They also called for justice for the victims and safe railways for all.
Thursday's mobilization followed a series of walkouts and protests over the tragedy in the past two weeks.
"We are here, and we demand that everything comes to light. We will not stop until we are heard," Konstantinos Vlachakis, secretary of the Central Youth Council of the main opposition SYRIZA party, told Xinhua.
Four station masters and a supervisor have been charged so far with manslaughter through negligence for the head-on collision of a passenger train with a freight train in central Greece.
The government has apologized for chronic shortcomings in the safety of the railway network operation, pledging a gradual upgrade.
Passenger and freight services that were stopped on March 1 are expected to restart gradually under strict safety protocols on March 22, officials said on Tuesday.