Specific measures taken to promote digital villages
By MA ZHENHUAN in Hangzhou | China Daily | Updated: 2023-03-17 09:40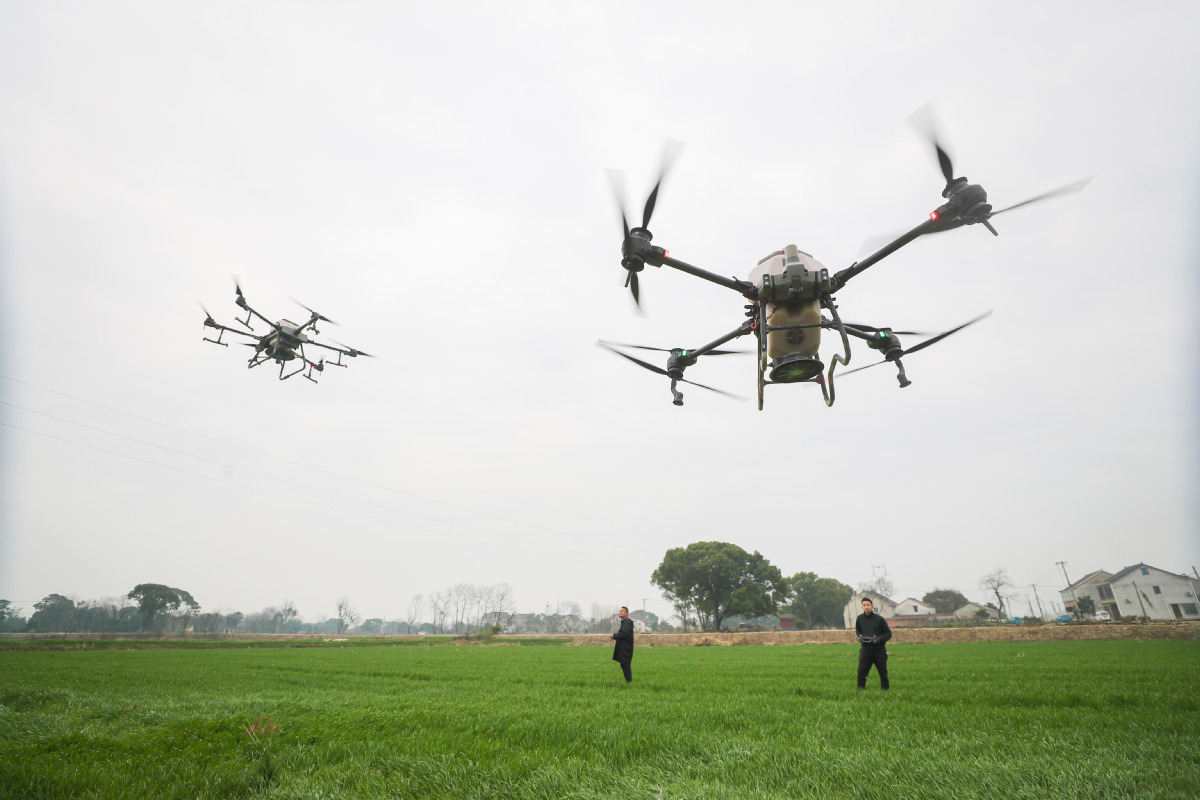 As a pioneer of the digital economy, Zhejiang province has maintained its position at the forefront of the country in the construction of digital villages.
The development level of digital agriculture and rural areas in Zhejiang had reached 68.3 percent, ranking first in the country for four consecutive years, said the China Digital Rural Development Report (2022), which was jointly compiled by the Cyberspace Administration of China and the Ministry of Agriculture and Rural Affairs.
Besides the heavy investment in agricultural technology, agriculture in the digital village is arguably an industry that is more than just applying new advances in technology — villagers' lives are central pillars of rural vitalization and the digital village's development.
During a conference last month, Wang Tonglin, director of the Zhejiang Provincial Department of Agriculture and Rural Affairs, said that the local Zhejiang government has made efforts toward digital healthcare and digital education in villages.
"For example, at the smart living center, villagers can conduct health self-tests, remote consultations with doctors and consult on agricultural technology, policies and regulations online in Wusi village of Deqing county in Huzhou. The smart living center can also offer daily services such as paying phone bills and insurance, and depositing and withdrawing money," said Wang.
Many efforts will be taken to boost sales of local agricultural products across the province. Home to China's leading e-commerce and internet companies such as Alibaba, Zhejiang is one of the most vibrant places for digital trade and the digital economy.
"We will further promote agricultural products in villages through e-commerce, continue to carry out brand recommendations, online and offline agricultural festival activities and develop live broadcasts for e-commerce and cross-border e-commerce in rural areas, to effectively expand the online sales channels of agricultural products," said Wang.
To seize the opportunities presented by digital technologies, farmers can make significant contributions in this regard.
To encourage farmers to actively develop smart agriculture by learning the new generation of information technology, the government will cooperate with universities to provide farmers with necessary digital information, know-how and knowledge, said Xu Qing, deputy director of the Internet Information Office of the Zhejiang Provincial Party Committee, during a press conference.
"Besides, digital infrastructure plays an important role in the cultivation and improvement of farmers' digital literacy. In this regard, it is necessary to further promote the construction of smart infrastructure, digital transformation and upgrading of traditional infrastructure," Xu added.
More efforts will be made to upgrade the cultural infrastructure at the grassroots level to balance the development of cultural services between rural and urban areas.
Zhejiang will promote coordinated and sustainable cultural development in rural areas by constructing more cultural and creative bases, developing homestays and farmhouses, and promoting the integration between agriculture, culture, tourism and sports.
These measures not only promote the national rural vitalization strategy, but also stimulate traditional cultural preservation and boost the vitality of the cultural industry, thus increasing the incomes of local villagers and promoting common prosperity.
Over the next few years, digitalization will greatly shape the direction of the rural agricultural industry. Zhejiang shows that it is already well on its way.