China's property market heading for solid recovery, healthy development
Xinhua | Updated: 2023-03-18 15:11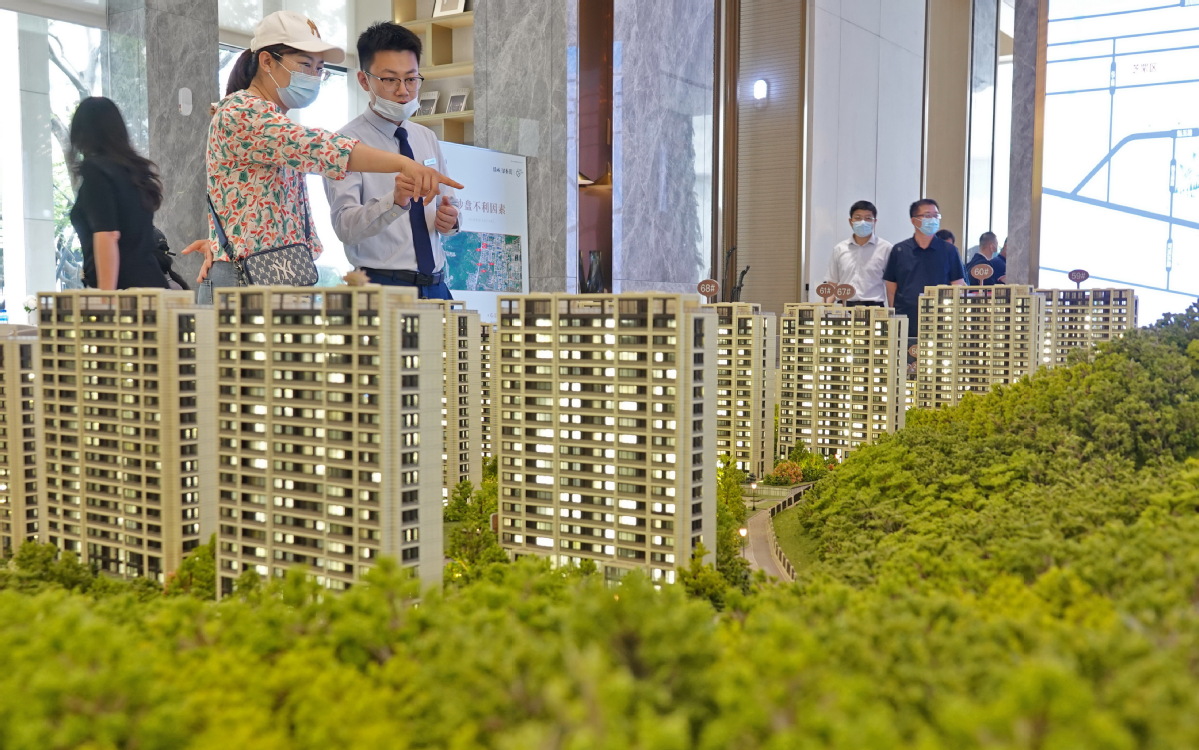 BEIJING -- China's property market has seen a strong recovery after a tough year in 2022, as the economy logged palpable expansion at the beginning of 2023 and an array of policies to shore up the sector have taken effect.
In the Jan-Feb period, encouraging signals indicated rising confidence on both ends of supply and demand of the market, a "pillar" of China's economy, with its added value accounting for 6.1 percent of the country's gross domestic product last year.
To reinforce the trend of stable growth in the sector, China is setting out to optimize structure on the supply side to defuse risks and address the pressing needs of key groups on the side of demand.
CONFIDENCE FOR STEADY GROWTH
In February, 55 out of 70 large and medium-sized cities saw month-on-month increases in new home prices, up from 36 in January, according to the National Bureau of Statistics (NBS). Meanwhile, 40 cities witnessed higher resale home prices, up from 13 in the previous month.
Warming signs were also seen on the second-hand market as prices went up 0.7 percent and 0.1 percent month on month in first and second-tier cities, respectively, while such prices remained flat in third-tier cities to end a losing streak.
The effect of government policies to stabilize the property market gradually appeared, and the housing demand was further unleashed, said NBS Senior Statistician Sheng Guoqing.
Compared with 2022, a decline in investment and sales in the real estate sector largely narrowed during the first two months of this year. Specifically, the drop in property development investment narrowed by 4.3 percentage points, that for real estate developers' funds in place shrank by 10.7 percentage points, and the decrease in commercial housing sales in terms of floor area narrowed by 20.7 percentage points, NBS data showed.
Ni Hong, minister of housing and urban-rural development, told media during the country's "two sessions" earlier this month that he "has full confidence" in the steady recovery of China's property market. China's optimized anti-epidemic response has benefited both the supply and demand side by promoting work resumption of real estate projects and stimulating demand, he said.
The country's commercial housing sales reversed the streak of decline for 13 months in January and February this year.
Work to ensure timely delivery of pre-sale housing is under solid advancement, effectively protecting the lawful rights and interests of home buyers and improving reasonable financing for property developers, he said, noting that the confidence of market entities is recovering.
Ni also underlined the impact of the country's policies to ensure people's well-being by supporting the purchase of first and second homes while curbing housing speculation.
"We expect the recovery of the property market to adhere to the principle that housing is for living in, not for speculation, satisfy people's rigid housing demand and demand for housing improvement, avoid sharp ups and downs in the market, and promote high-quality development of the sector," he added.