14 killed in 6.5-magnitude earthquake in Ecuador
Xinhua | Updated: 2023-03-19 13:33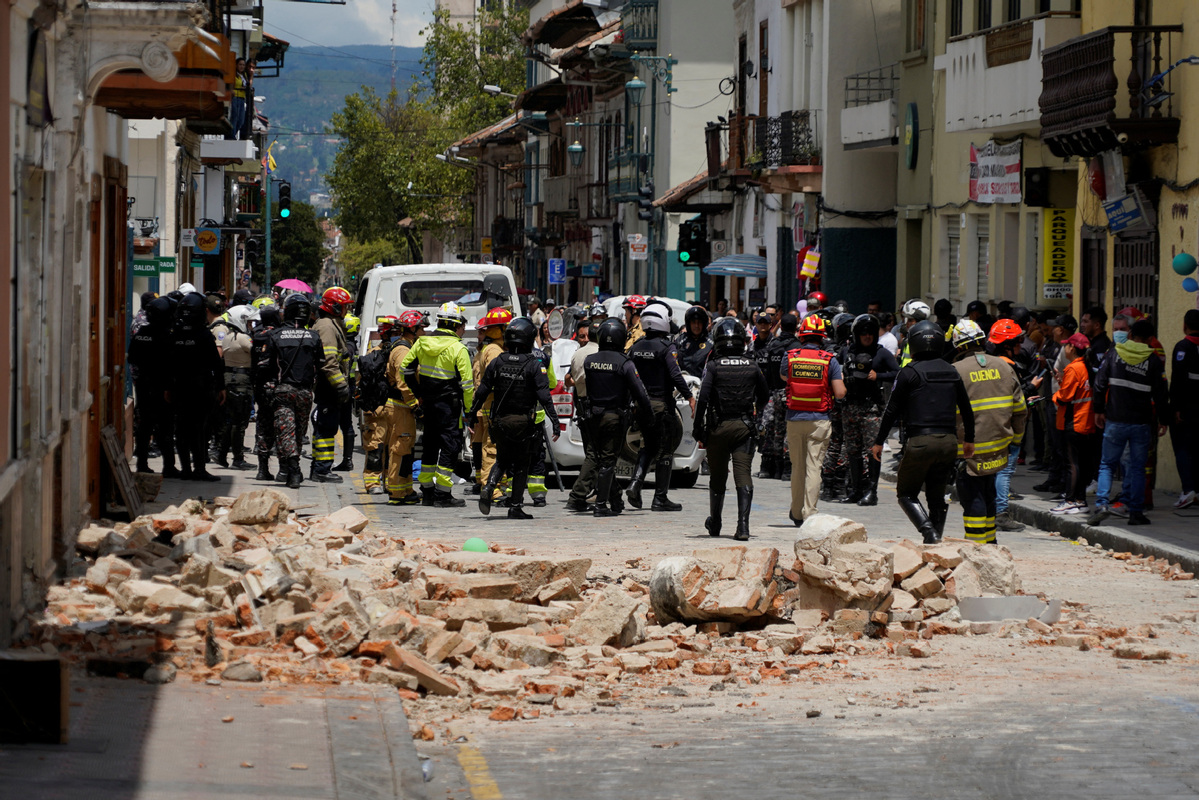 QUITO -- The death toll from the 6.5-magnitude earthquake that hit the Ecuadorian province of Guayas has risen to 14, Ecuadorian authorities said Saturday.
Another 381 were injured following the earthquake, according to the Ecuadorian Secretariat of Risk Management.
Among those killed, 11 were in the province of El Oro and one in the province of Azuay. Some injured people have been treated in hospitals, Ecuadorian President Guillermo Lasso said during the establishment of the National Emergency Operations Committee in Guayaquil, the capital of Guayas, to evaluate and determine immediate response actions.
The earthquake occurred at 12:12 pm local time on Saturday (1712 GMT) at a depth of 44 km and 29.12 km from the city of Balao in the province of Guayas, according to the Geophysical Institute of the National Polytechnic School, and was felt in 13 of Ecuador's 24 provinces.
The Secretariat of Risk Management initially reported four deaths, in addition to material damage to homes, health centers, educational facilities and public or private property.
Lasso announced that the Housing Ministry would provide assistance for the reconstruction of affected houses, while the Ministry of Economic and Social Inclusion would deliver aid to the victims.