Ancient way sowing success
By Alexis Hooi in Shexian, Hebei | chinadaily.com.cn | Updated: 2023-03-19 22:32
Like many of his fellow villagers, farmer Cao Tinghuai celebrates his donkey's birthday each year to thank it for helping him in the fields.
"The donkey is a very important part of our lives, like a family member. So I treat it to traditional homemade wheat flour noodles for its hard work of carrying our loads and tilling the land," said Cao, 67, whose donkey is 20 years old.
In Shexian county of North China's Hebei province, donkeys play a vital role in a 700-year-old mountain farming system that has gained global recognition for sustainable practices combining tradition and innovation.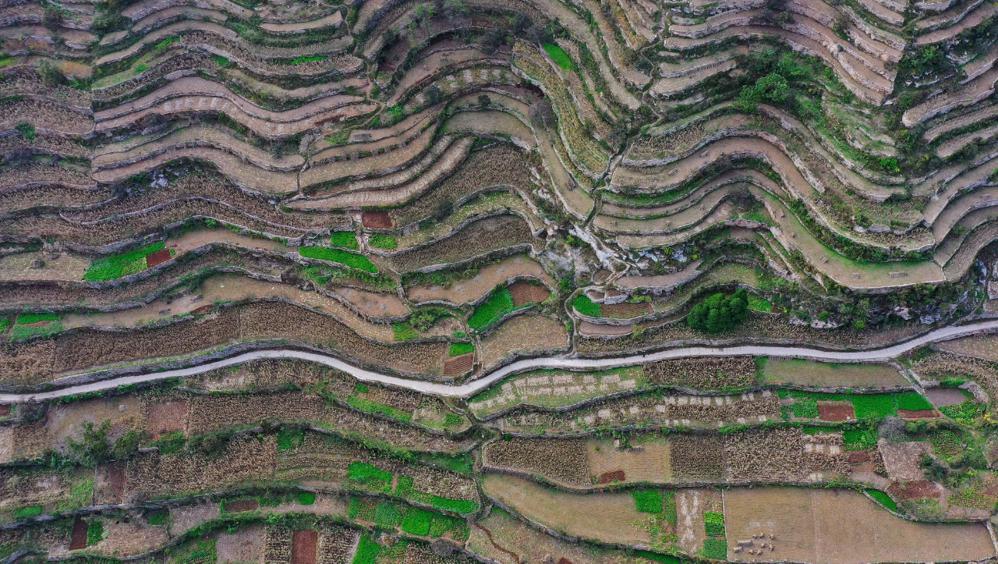 In May, the Food and Agriculture Organization of the United Nations included the dryland stone terraced system in Shexian on its Globally Important Agricultural Heritage Systems list, recognizing its crucial role in soil, water and biodiversity conservation through a complex ecosystem that provides rich food varieties and sustains livelihoods.
Shexian's rain-fed network of stone-ridge terraces, which is within a heritage site of more than 200 square kilometers in a dry, harsh mountainous area, is the only one of its kind in North China.
The local people, proud of their rich agricultural heritage and achievements, are now poised to leverage new growth opportunities such as e-commerce and green tourism.
He Xianlin, an agricultural specialist who was involved in the system's inclusion on the UN list, said it took the county a decade to prepare Shexian's UN listing proposal to show the world the wisdom of their ancestors.
Pieces of stone were put together in ancient times to form the terraces, said He, adding that it would take 600 people a whole year to create around 670 square meters of such farmland.
"With the storage of precious rainwater in stone cellars for farming, coupled with planting crops suitable for the local climate and using donkey manure as organic fertilizer, the dryland terraces help us tap into the little land and resources we have in a sustainable way," he said.
The inclusion of Shexian's stone terraced system took the country's total number of UN agricultural heritage sites to 18 in May 2022, the most of any nation on the list.
In July, President Xi Jinping sent a congratulatory letter to the World Conference on Globally Important Agricultural Heritage Systems, emphasizing that it is the common responsibility of humankind to protect agricultural heritage.
According to the FAO, Shexian's farming system "bears important significance to the promotion of civilized ecological development in the heritage site, not only reducing the occurrence of natural disasters such as soil erosion, landslides and debris flow, but also providing a quality environment to the locals for daily life and economic production".
The dryland system is "extremely rich" in agri-biodiversity and has formed "distinct landscape features along with forests and shrubs on the mountain peaks, as well as villages and rivers or river beaches in the valleys", according to the UN agency.
Wang Haifei, director of the agricultural technology promotion department of Shexian county's agriculture bureau, said that efforts to preserve, protect and promote the area's resources for future generations include a seed bank for 170 types of plants.
"Studies and experience have shown that traditional crops and diverse varieties offer better nutritional value," Wang said.
"Our aim is to showcase the green gems of our land successfully preserved through our farming system and act as a platform for agricultural exchanges and research at home and abroad," he said.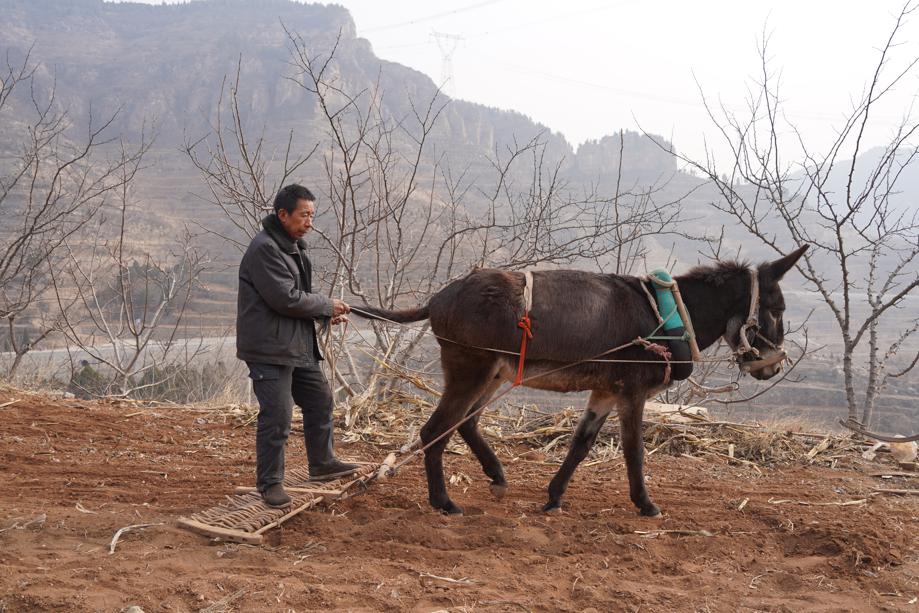 In the village of Wangjinzhuang in the county, e-commerce entrepreneur Wang Hulin is at the forefront of young people heading back to their hometowns to take advantage of new opportunities presented by Shexian's green development.
As Shexian products such as millet and Chinese prickly ash greatly appeal to Wang, he quit his job in the shipping industry and set up an e-commerce logistics enterprise in 2015. He now has a small team of delivery people who help him bring in up to 400,000 yuan ($58,000) a year.
"In the first two years, the demand for our millet increased threefold to 1,500 kilograms," said Wang.
"Our customers from across the country and even from Europe and Southeast Asia realize the natural, sustainable strengths of our produce," he said.
Wang Linding, a Wangjinzhuang village official, said Shexian's agricultural advantages are significant in passing down the traditional values of hard work, frugality, efficiency and perseverance.
"We have improved infrastructure like roads and amenities such as tourist lodging to showcase our stone terraces and centuries-old stone houses and streets," he said.
"We hope more visitors, especially young people and students, can experience how respect for our heritage, land and environment has reaped real rewards."
Cao Weizhen is one of about 4,500 villagers in Wangjinzhuang who still farm with the help of donkeys.
She can earn about 6,000 yuan a year by growing Chinese prickly ash and black jujube on her 0.4-hectare plot.
Donkeys play an important role in Cao's farming work on the narrow strips of terraced mountain plots.
"Our donkeys' needs are simple, but they are hardy, well-trained, sure-footed and intelligent — perfectly suited to our environment," Cao said.
"My children are in the city and they want me to live with them, but I'm quite happy with the traditional, improving way of life here."
Zhang Yu contributed to this story.