Weak links in banking sector being hit by market forces
China Daily | Updated: 2023-03-20 08:16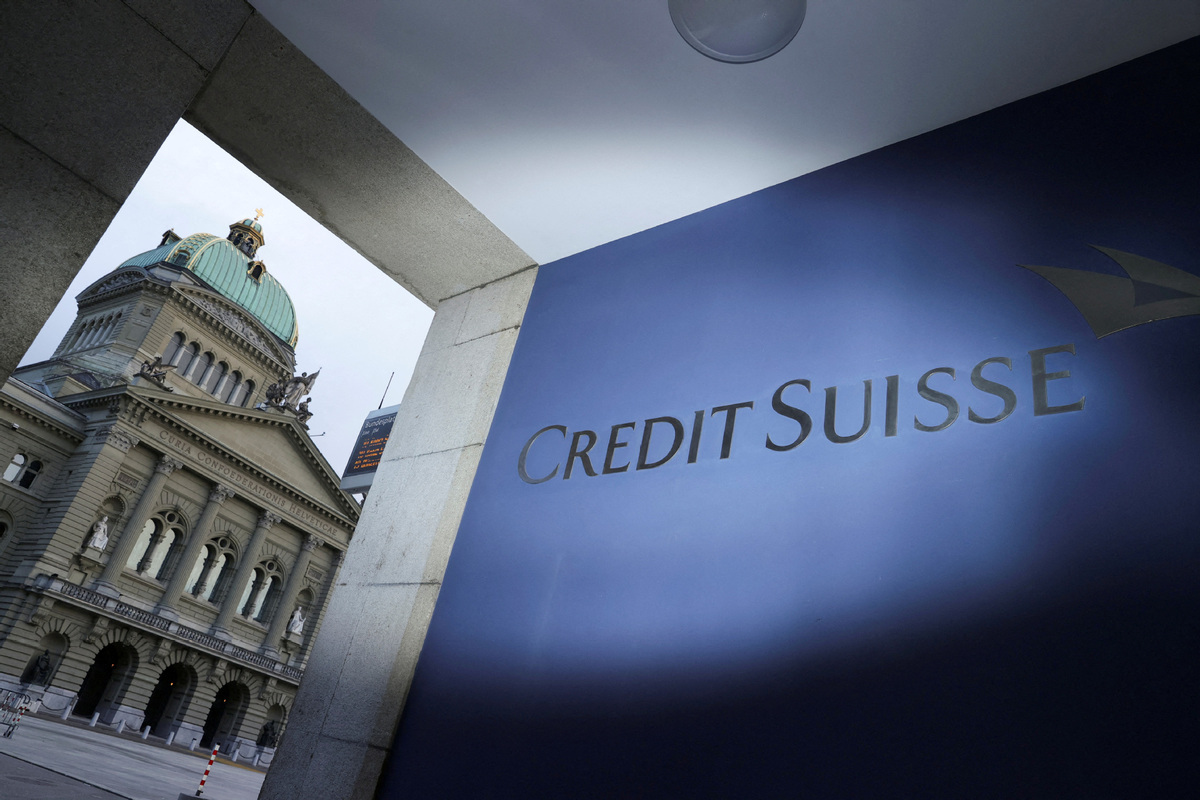 Credit Suisse, a bank with even a longer history than Silicon Valley Bank is also in trouble. Credit Suisse is Switzerland's second-largest bank after UBS. But the Credit Suisse debacle is not a random event, it is largely a reflection of the market's ability to spot and assess where the weak links are.
The erosion of investor and depositor confidence caused by the failure of Silicon Valley Bank has exposed the problems that exist in financial institutions.
Founded in 1856, Credit Suisse is a name that seems to be on a par with other prominent financial institutions. In recent years, however, it has become common knowledge in financial circles that Credit Suisse has been in a "troubled old age", with financial failures and governance scandals. Credit Suisse is still recovering from a bruising management shake-up over the past year, bringing in Arab institutional investors to replenish its capital.
It can be said that the bank is still in the post-operative recovery period.
In February, it announced a loss of 7.3 billion Swiss Francs ($7.88 billion), even bigger than that of 2021, which makes it a vulnerable link in the Western financial sector. Credit Suisse is of importance to the system, which makes it "too big to fail". On the one hand, supervisors have long been preventing its bad debt rate from going too high so as to lower risks. Over 60 percent of Credit Suisse's loans have been issued to Swiss customers with a good credit record, while more than 90 percent of its loans are with guarantees.
On the other hand, governments have been helping. Although Saudi National Bank said it won't increase its holding in Credit Suisse, the Swiss National Bank has already announced that the US banking problem won't affect the Swiss market and promised to support Credit Suisse with more liquidity. So far Credit Suisse has already borrowed 50 billion Swiss francs from the SNB and is trying to increase the market's confidence in it by repaying its debts in advance.
It remains to be seen what will happen and whether Credit Suisse can pull through. Yet Credit Suisse being caught in the shock wave of SVB's collapse shows how necessary it is for the financial sector to guard against risks.