Graduates told enough jobs if they aren't 'picky'
By Zou Shuo | China Daily | Updated: 2023-03-20 08:37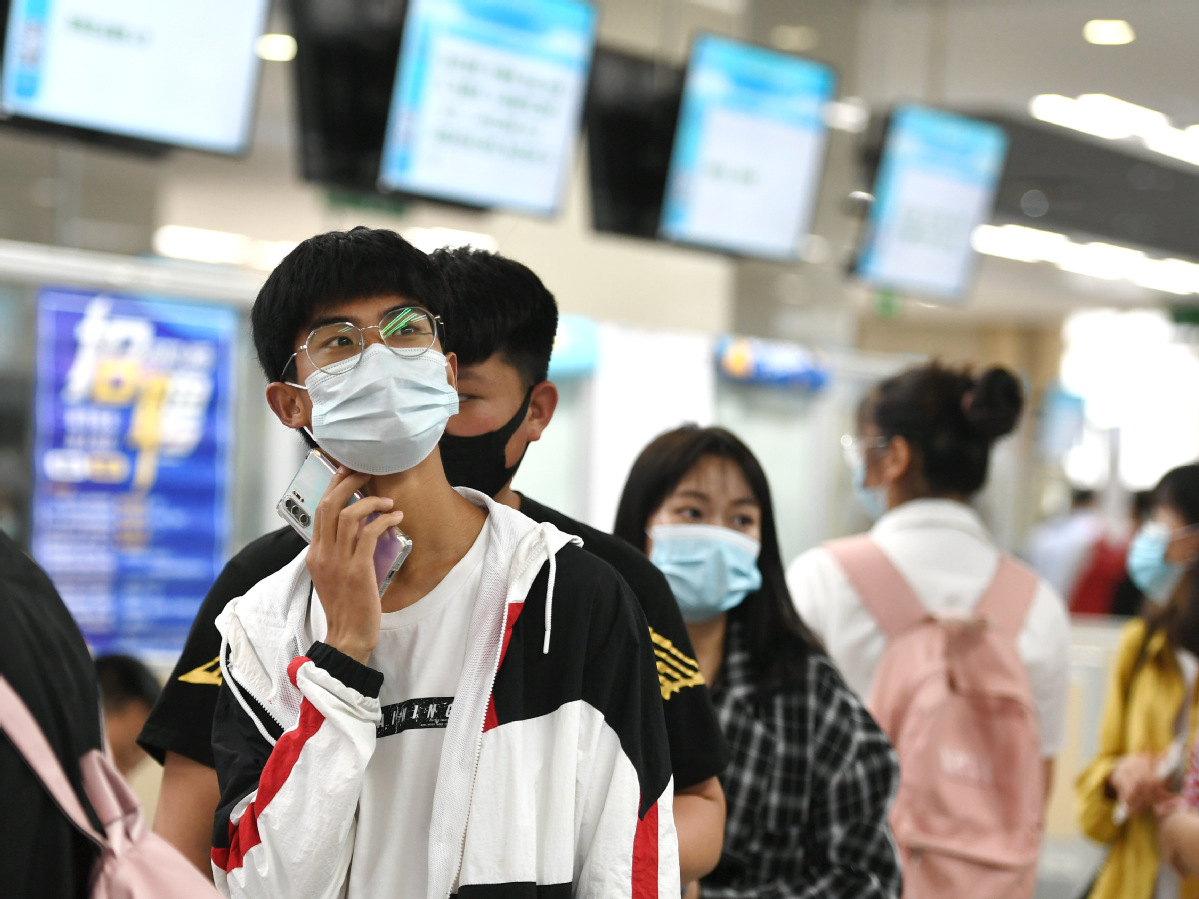 National lawmakers and political advisers have suggested that university graduates find employment at grassroots levels and make the most use of their skills in China's vast rural hinterlands.
With an estimated 11.58 million fresh graduates expected this year, employment was a heated topic at this year's two sessions, the annual meetings of the National People's Congress and the National Committee of the Chinese People's Political Consultative Conference.
In a 2020 reply to 118 graduates studying at the China University of Petroleum-Beijing in Karamay in the Xinjiang Uygur autonomous region, President Xi Jinping expressed support for their decision to take grassroots jobs in Xinjiang to work with different ethnic groups for the development of the western region.
Xi encouraged the graduates to aim high, be down-to-earth, brave difficulties and obstacles, shoulder the mission of the times, integrate their pursuit of ideals with the cause of the Party and country, and contribute more.
Ma Huaide, a member of the National Committee of the CPPCC and president of the China University of Political Science and Law, said that graduates are being encouraged to find jobs where they are needed the most.
The record number of graduates is making employment more challenging, and universities are faced with a heavier task, Ma said, adding that employment is a major concern for graduates, their families and the future of the country.
Both Party and government are attentive to employment and have issued a series of support policies, and universities have also made graduate employment their top priority, Ma said.
Over the past 10 years, many graduates have found jobs in government institutions, companies, law firms and arbitration institutions, said Ma, adding some 3,300 found work in western regions, border areas and serving the people in grassroots-level posts.
He added that young people in the new era accept the importance of going where they are most needed to contribute to the country's development, but that it is important they find the kinds of jobs that will benefit them in the long term.
Wang Hong, a National People's Congress deputy and professor at the China University of Mining and Technology, said that as a result of the expansion of higher education in China, university graduates are no longer the rarity they were before, so they should have a clearer picture of the employment situation and not fixate on finding jobs in big cities or high-paying jobs in specific industries.
Pursuing a degree is a means of broadening one's horizon and learning, not a means of escaping from one's hometown, she told Beijing Youth Daily, adding that by returning to rural areas, graduates are able to make use of what they have learned to improve their hometowns.
There are neither good nor bad professions, only suitable or unsuitable ones, Wang said, and no matter what careers students pursue, they can make a difference if they work hard.
She encouraged students to try different paths and not to set limits on their development.
Ni Minjing, a CPPCC National Committee member and head of the Shanghai Science and Technology Museum, said that he is confident about graduate employment this year as the economy is set to recover and the demand for workers will increase.
Ni, who had served as deputy director of the Shanghai Education Commission until February told media outlet ThePaper.cn that the number of job vacancies is much higher than the number of university graduates, so as long as graduates are not too picky, they can find work.
"The starting point of one's career does not determine their future. As long as one works hard and has real talent, one's prospects for development are immense," he said.
Ni encouraged graduates to first find a job and then improve their skills along the way.