More efforts urged on climate, clean energy
By YIFAN XU in Washington | China Daily | Updated: 2023-03-21 07:01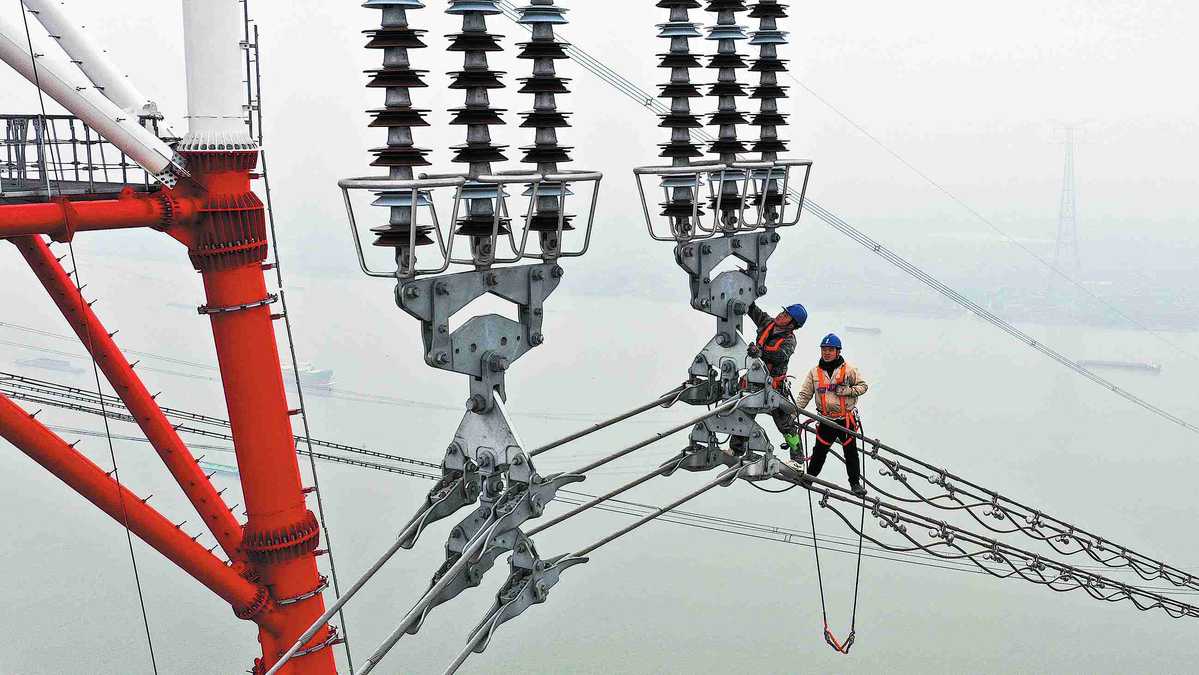 Experts hail Beijing's evolving role, call for US to co-lead cooperation
Experts have said that China has been approaching the center of international clean energy cooperation over the past few decades, and its role is evolving. Also, the United States and China should and could cooperate and lead global cooperation in dealing with climate change despite rising political and economic tensions.
The highlights of Joanna I.Lewis' new book, Cooperating for the Climate: Learning from International Partnerships in China's Clean Energy Sector, were discussed at a recent webinar titled US-China Cooperation and Leadership in Climate Change hosted by the Center for Strategic and International Studies, or CSIS.
Lewis is a provost distinguished associate professor of energy and environment and director of the Science, Technology, and International Affairs Program at Georgetown University's Edmund A. Walsh School of Foreign Service in Washington, DC.
According to Lewis' introduction, her book looks at how countries have been cooperating with China on clean energy and climate change over the last three decades. It created a new database that includes China's 400-plus bilateral agreements in the climate and clean energy sector with 40 countries and the European Union. The book also develops three in-depth case studies that look at three different energy research centers, providing more details about how these specific agreements play out.
Based on the database and case studies, Lewis proposed an integrated framework combining political, economic, and technical factors to help explain the rationale behind and the structure of these cooperation mechanisms, how these different programs help cross-border clean energy research and development, and how these models are evolving.
Tangible outcomes
The book also provides some metrics to measure tangible outcomes from cooperation efforts, especially those with multiyear, multistakeholder investments and gave an international look at cooperation with China.
"Because China plays such a central role in clean energy, technology, development, and dissemination, we can start to understand how these technologies are likely to evolve and the global role of innovation and cooperation in our low-carbon transition," said Lewis.
The three case studies in the book focus on the US-China Clean Energy Research Center, or CERC, the China National Renewable Energy Center, or CNREC, with the Danish government, and the China-Brazil Center for Climate Change and Energy Technology Innovation (China-Brazil Center).
In Lewis' analysis, the CERC is a model project of US-China cooperation in clean energy and climate change. It was built in 2009, which she described as the "banner year" for the history of US-China collaboration.
"The US had been cooperating for decades with China, but this was really sort of the first time that this issue was elevated on the political and bilateral agenda. And there was just a record number of agreements signed that year," she said.
"During the (Donald) Trump administration, where climate change was overall, less of a diplomatic priority, no new agreement was signed between the US and China for several years."
The China-Brazil Center, she said, is one of the few examples of another emerging economy working with China in the clean energy space, and it is a "unique effort to bring together researchers of both countries while with a high-level diplomatic oversight".
"We have seen this shift where the knowledge and the know-how and the technology is no longer flowing just to China, but also from China with China's really dramatic growth and experience in this sector and in many ways leading to the deployment of these technologies," Lewis noted.
"This is shaping China's own science and technology strategy as well as sort of China's role in the world in terms of its role as a science and technology power," she added.