Dumpling outlet swaps surviving for thriving
By Li Peixuan and Peng Yining | China Daily | Updated: 2023-03-21 08:45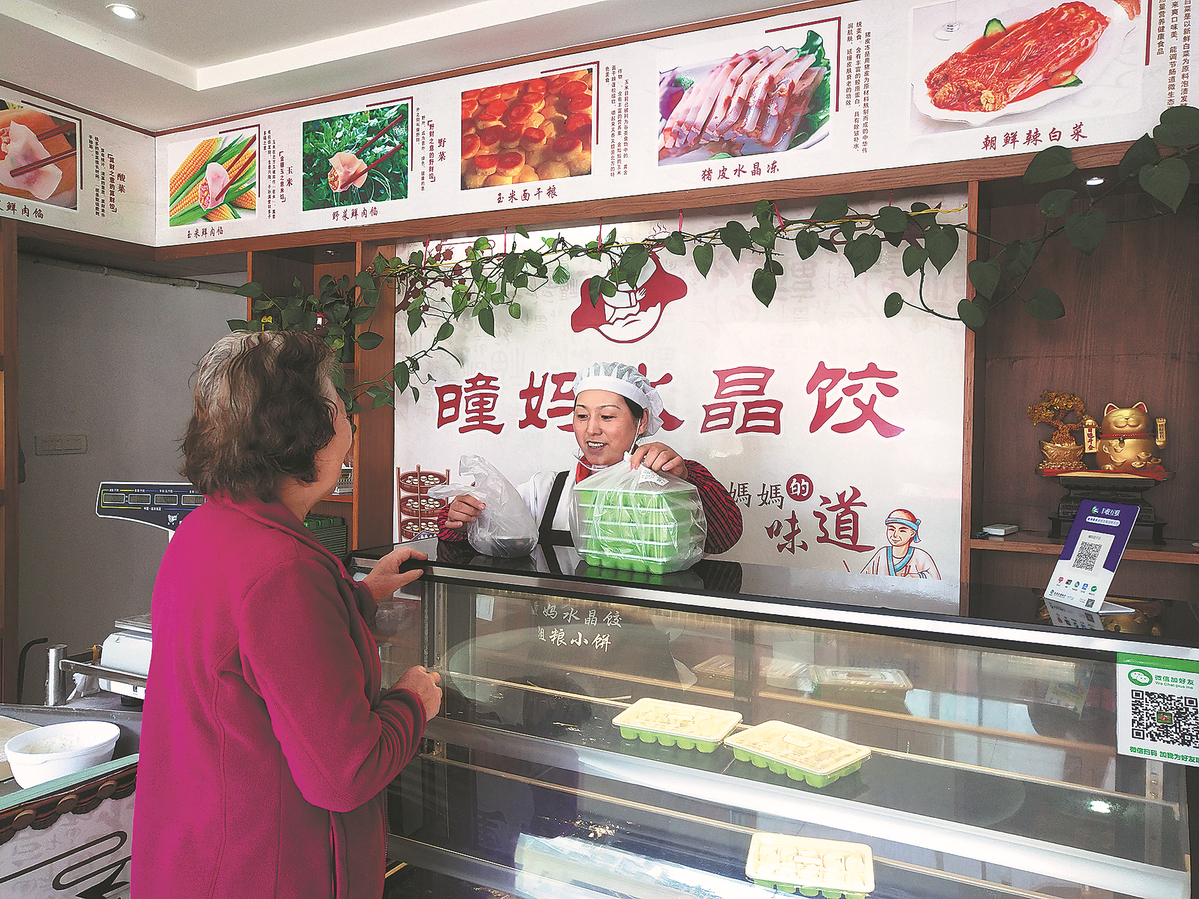 Many people expected the optimization of the COVID-19 restrictions and China's reopening to boost the economy and see activity return to pre-pandemic levels.
Things looked tricky initially. The number of visits to fever clinics nationwide peaked on Dec 23, following the easing of restrictions on Dec 7, said Guo Yanhong, director of the medical emergency response department at the National Health Commission.
Businesses were still struggling to survive the winter, so as the country recovers from the hit, self-employed individuals such as Wang Liwei are embracing spring.
In April, 2021, the 50-year-old opened a dumpling shop with her husband in Lishui, Zhejiang province. Following the optimizations of the COVID-19 regulations, Wang and her family all tested positive for COVID-19. With a headache and fatigue, she posted a message online hoping to hire hourly workers at a good wage. At one time, such work was heavily in demand. This time, however, no one applied from the day the ad was posted until Wang recovered.
In December, downtown Lishui was largely deserted as people stayed home to either avoid infection or recover from the illness.
Wang said most of the shops in her street were closed, and many posted rental notices on their front door. Orders for deliveries at Wang's dumpling shop were surging as people got sick and found cooking a heavy task. However, that also applied to Wang and her husband, who were unable to work and deliver orders to customers' homes as normal.
With no one to provide cover, the business came to a standstill.
Repeated COVID lockdowns meant that the shop just about broke even, and nearly 80 percent of sales came from regular senior customers. In December, many seniors had COVID-19 symptoms. Not realizing that Wang was also ill, they asked her several times via WeChat whether she could make dumplings and deliver them to their homes. Given that some of the customers live alone, Wang and her husband tried to keep up with demand whenever one of them felt able.
"Cooking is a great burden on sick people, but at least we're younger and healthier," Wang said.
However, instead of soaring, her business took a nose-dive because orders kept shrinking as people recovered from COVID-19 in January. Many of the seniors who used to stroll around the streets had disappeared. "The city seemed empty. People were staying home to recover or return to their hometowns for Spring Festival," Wang said, speaking in January.
Luckily, business rebounded after Lantern Festival, the last day of the Spring Festival celebrations. Many people stayed in their hometowns because they hadn't seen their families for three years.
The shop is now almost back to normal, and Wang has started making batches of dumplings again. Every day at 6:30 am, she posts information about that day's dumplings on her WeChat moments, and her phone rings all day. "Things are getting back to how they were three years ago. How time flies!" she said with a big smile.