HR conference raises discussions about AI, digital transformation
By Zhou Wenting in Shanghai | chinadaily.com.cn | Updated: 2023-03-21 14:25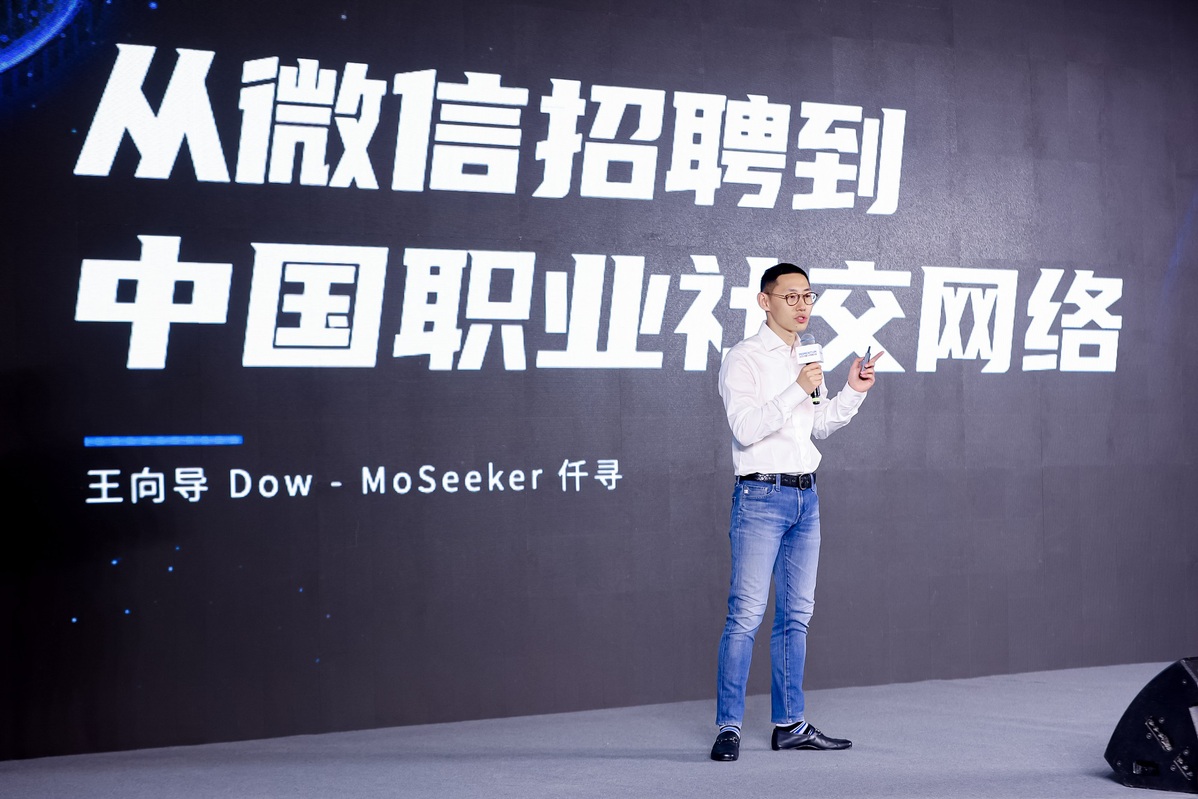 Human resources professionals from over 100 world-leading enterprises and high-growth domestic startups from different fields gathered at the 2022 China Talent Momentum Conference held in Shanghai on March 17.
The conference was held by MoSeeker, a domestic company that provides digital recruiting solutions, and supported by Shanghai Y50 Institute for Innovation and Entrepreneurship.
During the event, participants discussed topics including digital transformation and the application of artificial intelligence in human resources scenarios.
Wang Xiangdao, founder and CEO of MoSeeker, said during the event that the company has unveiled a professional networking site which is the first online network for China's 900-million-strong labor force.
"Since the release of the beta version in July, more than 1 million users have registered on the professional networking site. We believe that the development of the domestic human resources market remains strong," said Wang.
Xu Shiyong, a professor from the School of Labor and Human Resources of Renmin University of China, said at the conference that human resources practitioners today share a consensus that AI is valuable to their sector.
"AI has great value in improving the efficiency of human resources management, reducing costs, and breaking through time and space. Some companies are already using AI technology to perform attendance checks, recruitment, and talent selection," he said.