Justice system failure in US tip of iceberg
By AI HEPING in New York | CHINA DAILY | Updated: 2023-03-22 06:56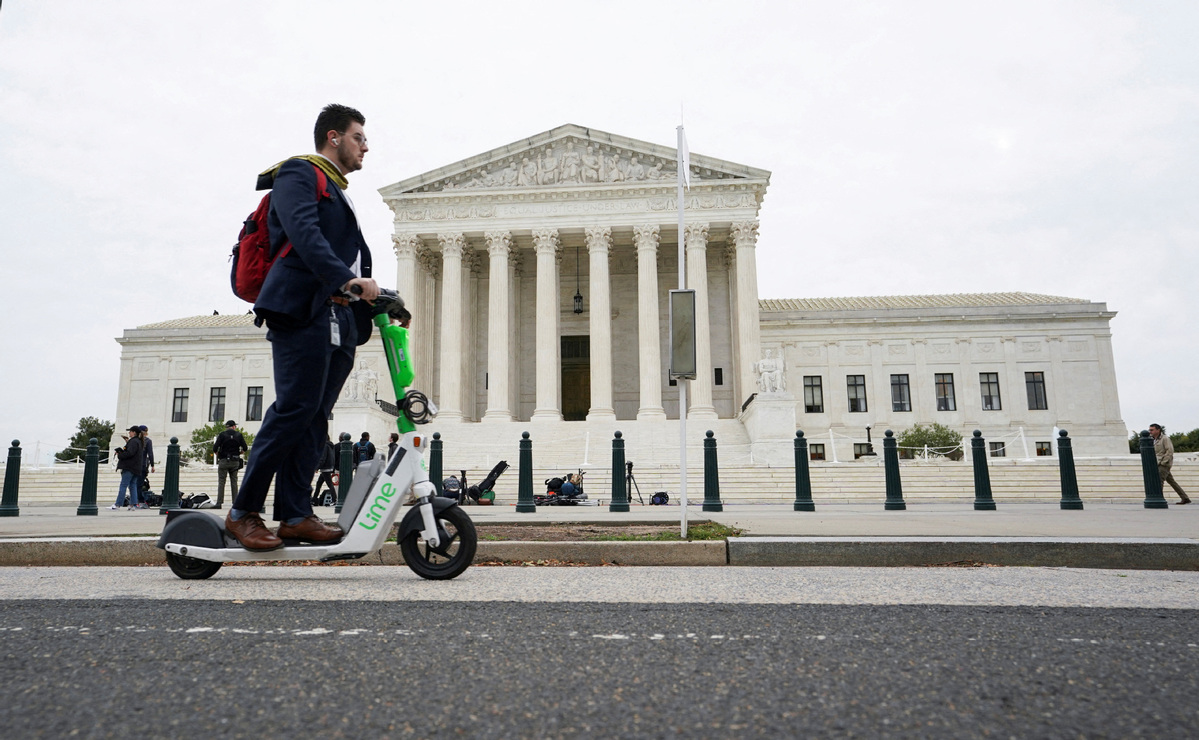 29,100 years 'lost' in prison since 1989 due to wrongful convictions
For Lamar Johnson, it was 25 years; the same for Leon Benson. For Sheldon Thomas, 18 years; more than 34 for Sidney Holmes and nearly 40 for Maurice Hastings.
The five men had spent a total of more than 140 years in prison. They have been among the more than a dozen people exonerated so far this year and whose imprisonments showed that checks in the US criminal justice system had broken down.
Exonerations have been recorded by the National Registry of Exonerations since 1989, a tracking project hosted by the University of California, Irvine, the University of Michigan Law School and the Michigan State University College of Law.
There have been at least 3,287 exonerations recorded by the registry since then. It found that the most often cited factors for wrongful convictions are witness misidentification, false accusation, false confession, faulty forensic evidence, inadequate legal defense, police misconduct and prosecutorial misconduct.
Over 29,100 years have been "lost" in prison due to wrongful convictions that have been uncovered thus far, according to the registry.
"It has been a very hard awakening for a lot of people to realize that that's just not always the case," said attorney Marissa Boyers Bluestine, assistant director at the Quattrone Center for the Fair Administration of Justice at the University of Pennsylvania Carey Law School, in an interview with ABC News.
Johnson, Benson, Thomas, Holmes and Hastings are black. Black people make up just 13.6 percent of the US population, but they represent 53 percent of the exonerations listed in the registry.
They represent 38 percent of the incarcerated population, according to the latest data from the nonprofit, nonpartisan Prison Policy Initiative.
"Innocent black Americans are seven times more likely than white Americans to be falsely convicted of serious crimes," the registry said in a 2022 report.
Holmes, 57, served more than 34 years of a 400-year prison sentence before the conviction review unit, or CRU, of the Broward County's attorney's office in Florida, reinvestigated the case and determined he didn't commit armed robbery.
Holmes was convicted in a jury trial in April 1989. He was sentenced to 400 years in prison as a habitual offender because he was previously convicted of armed robbery for two incidents occurring in 1984. Prosecutors had asked the judge to sentence him to 825 years.
He was released on March 13. "I can't put it into words," he said in an interview with ABC affiliate WPLG after he was freed. "It's overwhelming."
The release came less than a week after Thomas, 35, was freed after 18 years following a wrongful murder conviction. He had been sentenced to 25 years in prison.
For Thomas, a photo of another person with the same name led to his arrest in 2004.
CNN reported that the reinvestigation also found that Thomas was "denied due process at every stage, making the conviction fundamentally unfair".
CRUs are part of a movement by prosecutors throughout the country to reexamine cases where people may have been wrongly convicted, including prosecutions that relied on law enforcement officers accused of official misconduct.
History revisited
Thomas arrived in a packed courtroom for a hearing before a judge with the Brooklyn Supreme Court on March 9 in handcuffs. The judge vacated charges of second-degree murder, attempted murder and 25 years of imprisonment sentence. "I've waited a long time for this day to happen and there's so many times that I was in my cell, I would think of this moment — what I would say, who would be there," he told the court according to The New York Times.
The week before Thomas' release, Hastings, 69, was declared innocent in California of a 1983 robbery-homicide and sexual assault after nearly 40 years in prison. He had been serving a life sentence without parole. He was freed from prison in October 2022 after DNA identified another suspect.
In Missouri, Johnson, 49, spent roughly 28 years of a life sentence behind bars for a murder he said he didn't commit. He was convicted of first-degree murder and armed criminal action in 1994. Judge David Mason vacated Johnson's conviction in February.
Benson was convicted of first-degree murder in 1999 and spent more than half his life — 25 years — in an Indiana state prison. Eleven of those years were in solitary confinement. A judge in Indiana threw out his conviction in early March after "evidence buried in the police file by the lead detective pointed to another man as the murderer".
Benson emerged to loud cheers from his family, attorneys, and friends who had gathered outside the prison in the cold to welcome him.
"Truth never dies," Benson said. "It is only rediscovered."
Agencies contributed to this story.