Custom Nvidia chip boosts China's AI push
By MA SI | China Daily | Updated: 2023-03-23 09:08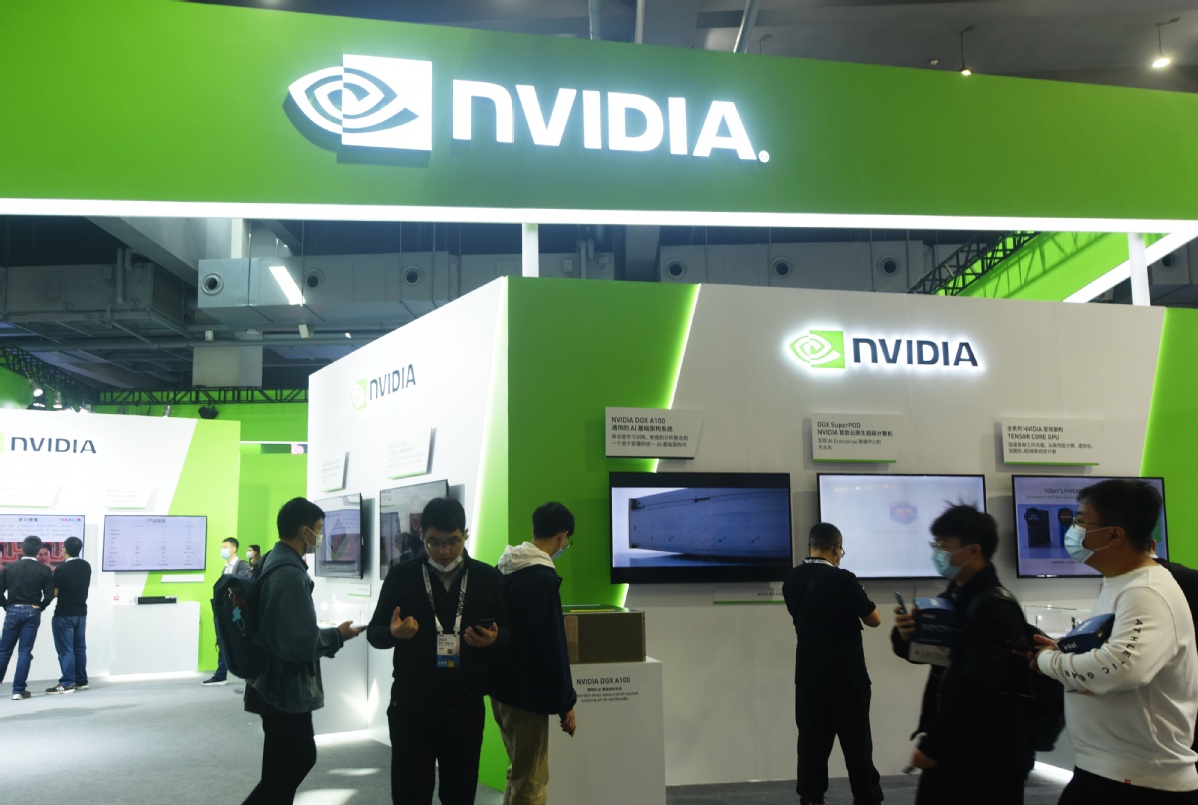 Nvidia, a US-based artificial intelligence chip company, said it has developed a customized version of its flagship product that it can legally export to China amid the US government restrictions.
The move, which showcases the importance of the Chinese market to Nvidia, will enable Chinese companies to access AI chips that are crucial to the development of generative AI technologies like OpenAI's ChatGPT and similar products.
Nvidia's move follows rules put in place by the US government last year stopping Nvidia from selling its two most advanced chips, the A100 and the newer H100, to Chinese customers due to alleged national security concerns.
Nvidia said on Tuesday that it has developed a China-export version of its H100 chip while complying with the US government's restrictions on the country. It did not elaborate on the finer details of customization that it said enables exports to China in spite of US curbs.
The new chip, called the H800, is being used by the cloud computing units of Chinese internet companies such as Alibaba Group Holding Ltd, Baidu Inc and Tencent Holdings Ltd.
Jensen Huang, CEO of Nvidia, said many of the young startups that have been building large language models, are jumping on the generative AI bandwagon. Such firms can look up to Alibaba, Tencent and Baidu that have excellent cloud capabilities thanks to Nvidia's AI.
The H800 is part of Nvidia's plan to supply alternative products to the Chinese market while complying with the US government's export controls on the country.
The company had confirmed earlier that the A800 graphics processing unit, or GPU, which went into production in the third quarter of last year, is another alternative to its A100 GPU for customers in China.
Bai Ming, deputy director of international market research at the Chinese Academy of International Trade and Economic Cooperation, said despite US government efforts to tighten chip export controls, US semiconductor companies continue to place great emphasis on the Chinese market.
"The logic is simple and clear — the Chinese mainland is too big a market for any chip company to ignore," Bai said.
As the world's largest chip market, the Chinese mainland consumes more than half of the world's semiconductors, which are then assembled into tech products to be reexported or sold in the domestic market, according to research firm Daxue Consulting.
Huang from Nvidia said last year that China continues to present significant growth opportunities, and cooperation between China and the United States will benefit the world. He also highlighted that China is a big consumer of products originating in the US as well as a critical part of the global supply chain.
In a recent podcast with Financial Times, Microsoft Co-Founder Bill Gates decried the professed rationale behind US sanctions and said he does not think the US will ever be successful in preventing China from having cutting-edge chips.
"Given that they are at scale to catch up fairly quickly, I don't see how that's some gigantic benefit," he said.