CATL scales up Qilin cell production
By CHENG YU | China Daily | Updated: 2023-03-23 09:17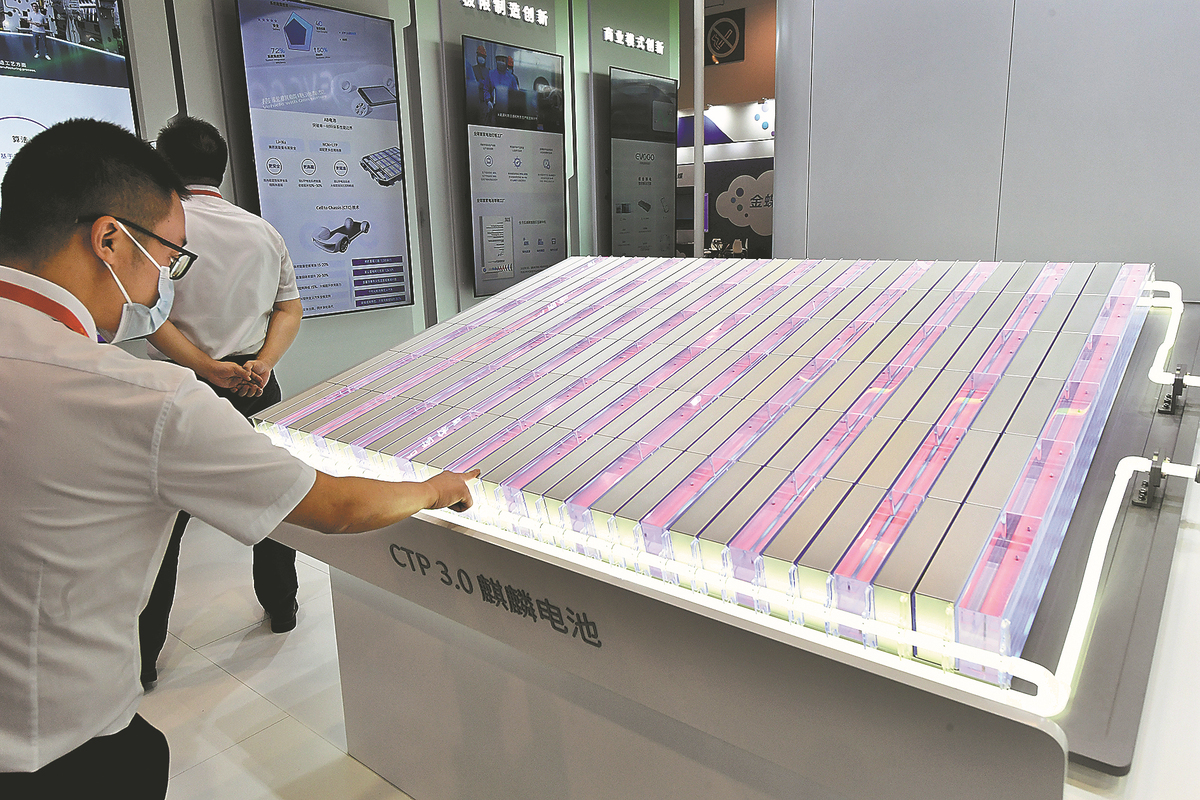 Cutting-edge tech powers firm's smart facilities, boosting orders, efficiency
Contemporary Amperex Technology Co Ltd, the world's largest electric vehicle battery maker, has achieved mass production of the cutting-edge Qilin battery in its new intelligent factory, the company confirmed to China Daily on Wednesday.
Ni Jun, a company official at CATL, said that the first batch of Qilin batteries rolled off the assembly line earlier this month in the company's new intelligent factory. The factory is enabled by 5G and the latest smart manufacturing technologies, making an apparent improvement in production efficiency.
Zeekr, an emerging Chinese automaker owned by Geely Automobile Holdings, also said that the company's first model using Qilin batteries, the Zeekr 009, is expected to roll off the assembly line in the second quarter. The automaker added that currently, the order amount for Zeekr 009 with Qilin batteries is "higher than expected".
The Qilin battery, with a volume utilization efficiency of 72 percent and an energy density of up to 255 watt-hours per kilogram, is claimed to boast the highest utilization efficiency globally. It was recently listed among the Best Inventions of 2022 by Time magazine.
Jiang Yifan, investment consultant at Guotai Junan Securities, said, "The technical indicators of the latest Qilin battery are basically 10 to 15 percent higher than the traditional lithium-ion phosphate batteries, so there's no doubt it's a big step forward for the battery industry."
Based on CATL's cell-to-pack, or CTP, technologies, the battery can deliver a driving range of over 1,000 kilometers. CTP refers to the direct integration of cells into a battery pack, without the modules.
With the boom of electric vehicles globally, the Ningde, Fujian province-based company maintained growth momentum.
According to a report from market consultancy SNE Research, Chinese companies accounted for six of the top 10 battery makers globally in terms of installation last year, with CATL again ranking tops with a market share of 37 percent.
Last month, CATL licensed its EV battery technologies to US automaker Ford Motor for the latter's battery factory in the state of Michigan. Without disclosing which generation of battery technologies it will license, the firm will offer services and knowledge for the construction and operations.
Lyu Xiang, a researcher on US studies with the Chinese Academy of Social Sciences, said: "It kills two birds with one stone. It not only enables Ford to obtain various subsidies promised in the Inflation Reduction Act passed last year, but also helps CATL to avoid foreign investment security reviews to reduce some risks."