Maltese students present research on Chinese culture
Chinaculture.org | Updated: 2023-03-23 09:54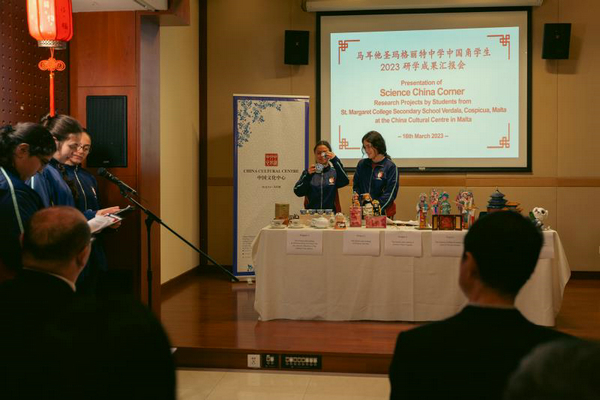 On March 16, the presentation of Science China Corner research projects by students from the St Margaret College Secondary School Verdala in Cospicua was held at the China Cultural Centre in Malta.
At the event, students shared their comprehensive research about the history and making of different kinds of Chinese tea sets and their influence on Western tea culture, the history and making of Chinese silk dolls, the history and making of Chinese paper puppets, the history and textiles and shapes of Chinese costume, China's earthquake-resistant wooden buildings, and China's advancement in the manufacture of sound sensors.
The Ambassador of China to Malta, Yu Dunhai, complimented the students for their passion to learn about China.