Ministry reports higher enrollment rates at Chinese schools
By Zou Shuo | chinadaily.com.cn | Updated: 2023-03-23 17:16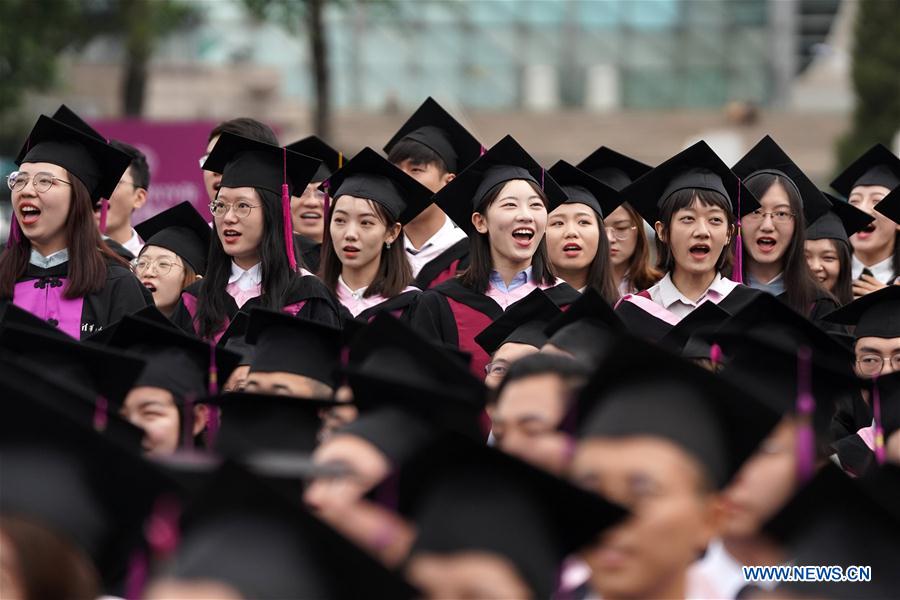 The gross enrollment rate at China's institutes of higher learning reached 59.6 percent last year, up 1.8 percentage points from a year earlier, the Ministry of Education said on Thursday.
Liu Changya, director of the ministry's department of development planning, said the number of students pursuing higher education hit 46.55 million last year, 2.25 million more than in 2021.
The country had 518,500 schools and universities, 293 million students and 18.8 million full-time teachers at all levels last year, he said.
All levels of education saw notable progress last year, with newly added laborers having received on average of 14 years of education, Liu said.
The gross enrollment rate of preschools grew to 89.7 percent in 2022, up 1.6 percentage points from a year earlier, and 85 percent of kindergartens were deemed affordable, he said.
Lin Yu, deputy director of the ministry's department of vocational education, said the ministry has made continuous efforts to promote the coordinated development of vocational education and regular education, which are equally important.
Secondary vocational schools enrolled 6.5 million students last year, accounting for 40.7 percent of the total number of students pursuing high school diplomas, he said.
Meanwhile, higher vocational colleges enrolled 5.46 million students in 2022, with the number of students going to vocational colleges exceeding the number of those going to four-year colleges that were offering bachelor's degrees, he said.