Biden's approval rating nears lowest point of presidency: poll
Xinhua | Updated: 2023-03-24 03:14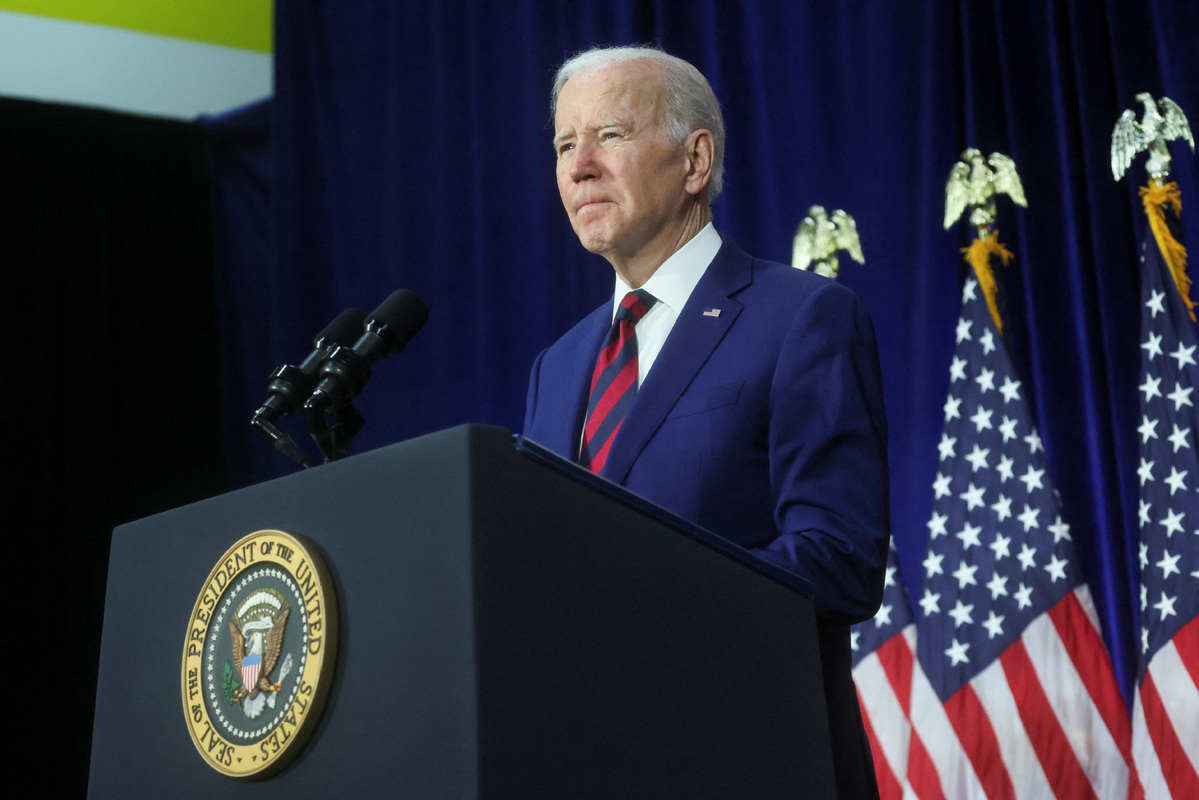 WASHINGTON - Thirty-eight percent of the American public approve of how US President Joe Biden is handling his job, according to a new poll released on Thursday.
The approval rating was approaching the lowest point of Biden's presidency in surveys conducted by The Associated Press-NORC Center for Public Affairs Research.
Views of how Biden is handling the national economy are more negative. Only 31 percent approve of his handling of the nation's economy compared to 68 percent who disapprove.
Evaluations of Biden's approval overall and his approval on the economy remain strongly partisan.
Seventy-six percent of Democrats approve of how he's handling his job as US president and 63 percent approve of his handling of the economy.
Republicans continue to disapprove of his job performance and his handling of the economy.
Views of the direction of the country are more pessimistic than they were a month ago.
Overall, 21 percent of the public say the United States is headed in the right direction, compared to 28 percent who said the same last month.
Both Democrats and Republicans are less likely to say the country is headed in the right direction compared to February 2023.
The poll of 1,081 adults was conducted March 16-20. The margin of sampling error for all respondents is plus or minus 4.0 percentage points.