World needs development, not geopolitics
By Yi Fan | chinadaily.com.cn | Updated: 2023-03-24 09:25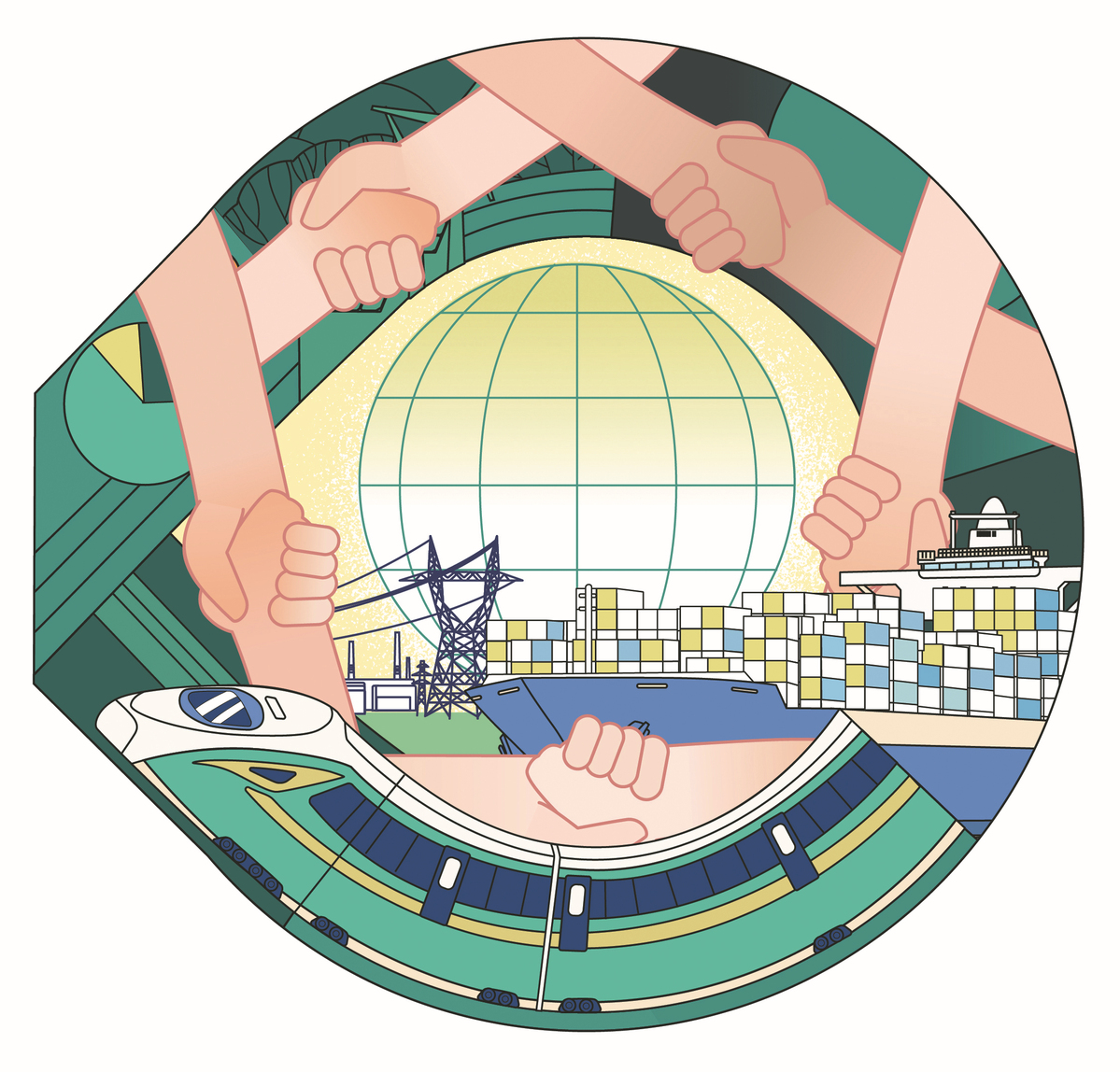 Marking the 35th anniversary of the UN Declaration on the Right to Development in Geneva earlier this March, the UN's human rights chief Volker Turk appealed to all countries to support people's right to development as a way out of the world's current "destructive spiral".
The right to development is an inalienable human right, and equality of development opportunity is a prerogative both of nations and of individuals, as proclaimed by the United Nations in its Declaration on the Right to Development in 1986. The right to development is also recognized by a range of multilateral human rights covenants, including the African Charter on Human and People's Rights and the Arab Charter on Human Rights. When the right to development is guaranteed, people have access to food, proper clothing, shelter, medical services and education, and, as the Declaration puts it, "all human rights and fundamental freedoms can be fully realized".
However, we now see a real danger of the developing world trapped in a destructive spiral. From Pakistan in South Asia to Ghana in West Africa, from the small island country of Tonga in the South Pacific to Suriname in Latin America, our world is confronted with crippling crises and intractable challenges: unsustainable debt, inescapable effects of climate change, mounting food and energy crises, sweeping natural disasters, persistent and entrenched poverty.
The Human Development Index, which measures a nation's health, education and standard of living, has declined globally for two years in a row for the first time in its 30-year history.
Over the decades, economic globalization and the resulting dynamic flows of trade and investment have opened up new opportunities for development. Yet, in the past few years, we see more frequent tariff hikes, trade barriers, and calls for decoupling and cutting supply chains, threatening to push the world back to the quagmire of protectionism. An IMF report last January said that such fragmentation could cost the global economy up to 7 percent of GDP, and that this trend, if unresolved, will lead the developing world to "fall further behind" instead of catching up.
Moreover, innocent civilians across the world are punished by the extraterritorial application of sanctions. There is no shortage of examples. The decades-long blockade of Cuba has brought the country and its people to the brink of a humanitarian catastrophe. Unilateral sanctions on Syria have restricted the country's banking system and prevented Syrians from obtaining medical supplies, which was particularly devastating for a population reeling from the shocks of a historic earthquake last February.
The Declaration states clearly that countries have the duty to cooperate with each other in ensuring development and eliminating obstacles to development, and that sustained action is required to promote more rapid development of developing countries.
But the sad reality is geopolitics and security issues have been squeezed into the agenda of the forums for international economic cooperation, such as the G20 and APEC. Having been hijacked by geopolitics, both the APEC Economic Leaders' Meeting last November and the G20 finance ministers meeting a month ago failed to produce any concrete outcomes to facilitate development. Such securitization of major mechanisms and platforms for development dilutes the Global South's voice and influence in global governance and erodes the right to development of developing countries.
As the world nears the half-way point toward the 2030 deadline, global efforts to realize the Sustainable Development Goals have been badly off track, and international support is needed more than ever to ensure the right to development of developing countries. In this regard, global programs like China-proposed Belt and Road Initiative and Global Development Initiative can make a real difference. The Mombasa-Nairobi Standard Gauge Railway, Kenya's first modern railway, is an inspiring example of how BRI cooperation delivers and empowers. The Global Development and South-South Cooperation Fund established under the GDI, with a total funding of $4 billion, spells tremendous opportunities for the global cause of development.
All countries are equal members of the international community. More attention should be paid to the human rights challenges facing developing countries and more needs to be done globally. Our world needs true multilateralism, improved economic governance, intensified global development cooperation, and stronger safeguards for the right to development of developing countries. Perhaps more importantly, global governance and discourse should make a pivot to development and refocus on development if we are to promote social progress and better standards of life for everyone on this planet.