Russia-Ukraine conflict, migration, trade set to top EU summit agenda
By EARLE GALE in London | China Daily Global | Updated: 2023-03-24 09:25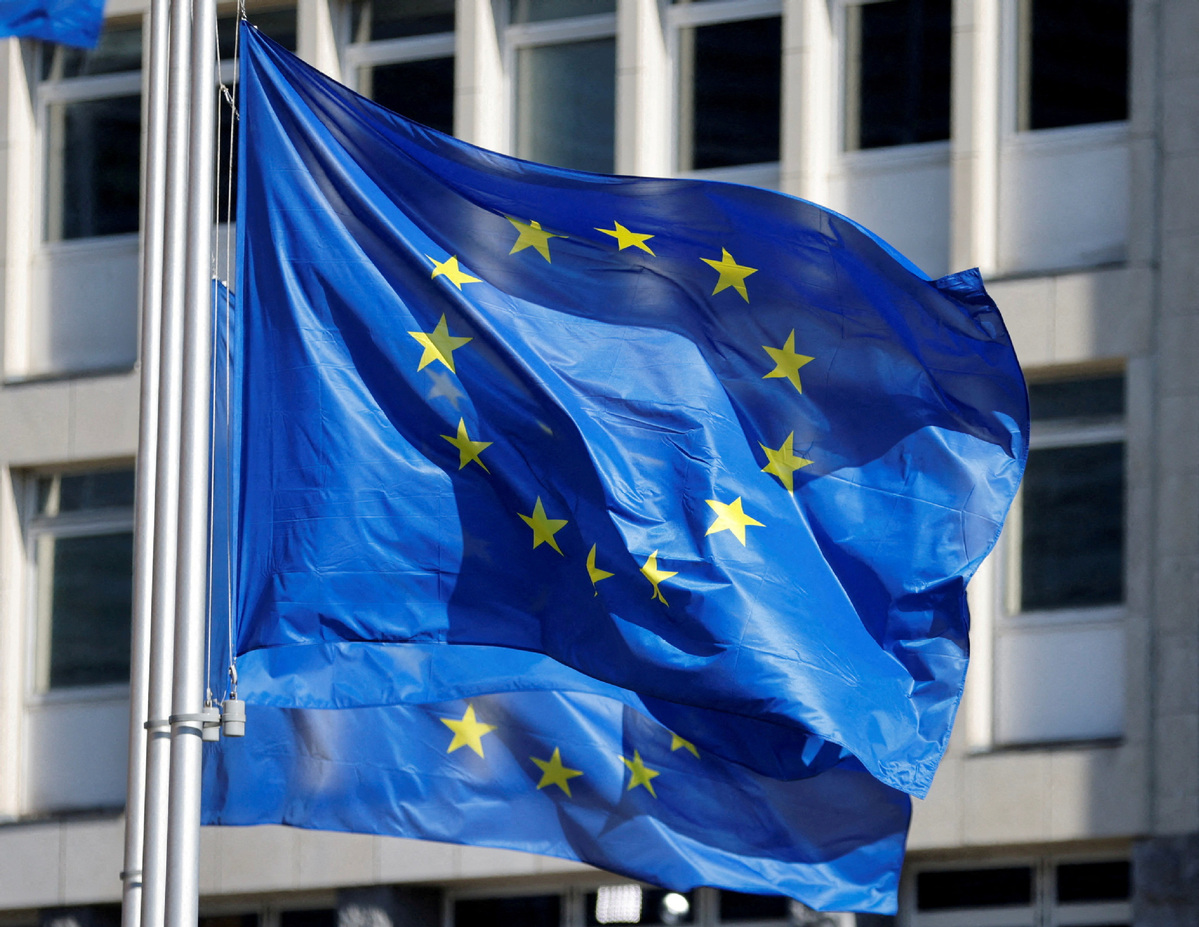 Leaders from the 27 nations in the European Union convened in Brussels, Belgium on Thursday for a two-day summit that was to be dominated by the Russia-Ukraine conflict.
Six weeks after their last gathering, the heads of state were set to rubber-stamp a 2-billion-euro ($2.18-billion) package of military aid for Ukraine agreed in principle earlier this week. And they were expected to begin talks on another 3.5 billion euros of financial aid for the coming months.
The Euronews website said the leaders were also likely to discuss the continent's beleaguered economy, ways to bolster trade, steps to control unregulated migration, and green energy.
France said before the meeting that it wanted the bloc to start looking more favorably upon nuclear energy, because of its potential to help with climate-change targets, and because it could reduce the bloc's reliance on Russian fossil fuels.
"What we are asking for… is not so much that nuclear energy be considered green," an unnamed source in the French government told Euronews. "It's that we apply technological neutrality."
Delegates were also set to hear from Ukraine's President Volodymyr Zelensky, who was expected to make a speech via video link, and from Antonio Guterres, the secretary-general of the United Nations, who was expected to attend in person.
The Independent website noted that Hungary stands alone among the EU's 27 member nations in insisting it will not contribute to the bloc's supply of armaments to Ukraine.
Hungary's Prime Minister Viktor Orban said last month the bloc's willingness to send weapons may have helped prolong the conflict and that the bloc should instead attempt to sit down with Russia to seek a peaceful conclusion.
The Reuters news agency noted that, while the Russia-Ukraine conflict was set to loom large over the two-day summit, delegates were also likely to talk about proposed free-trade agreements with regions, including South America, and with nations, including Australia, India, Indonesia, and Kenya.
National leaders were also expected to find time to discuss the so-called Windsor Framework and Stormont Brake agreed recently between the United Kingdom and the EU.
The mechanisms are aimed at making it possible to avoid a hard border on the island of Ireland between Northern Ireland, which is part of the UK, and the Republic of Ireland, which is part of the EU. The border was a flashpoint in the past for sectarian violence and the issue has been a sticking point ever since the UK left the bloc in 2020.
Leo Varadkar, Ireland's premier, said as he left for the meeting: "We will discuss recent developments regarding the Windsor Framework and there will be an important discussion on economic issues, including how to ensure Europe's future prosperity."