American author sheds light on US poverty
chinadaily.com.cn | Updated: 2023-03-24 17:29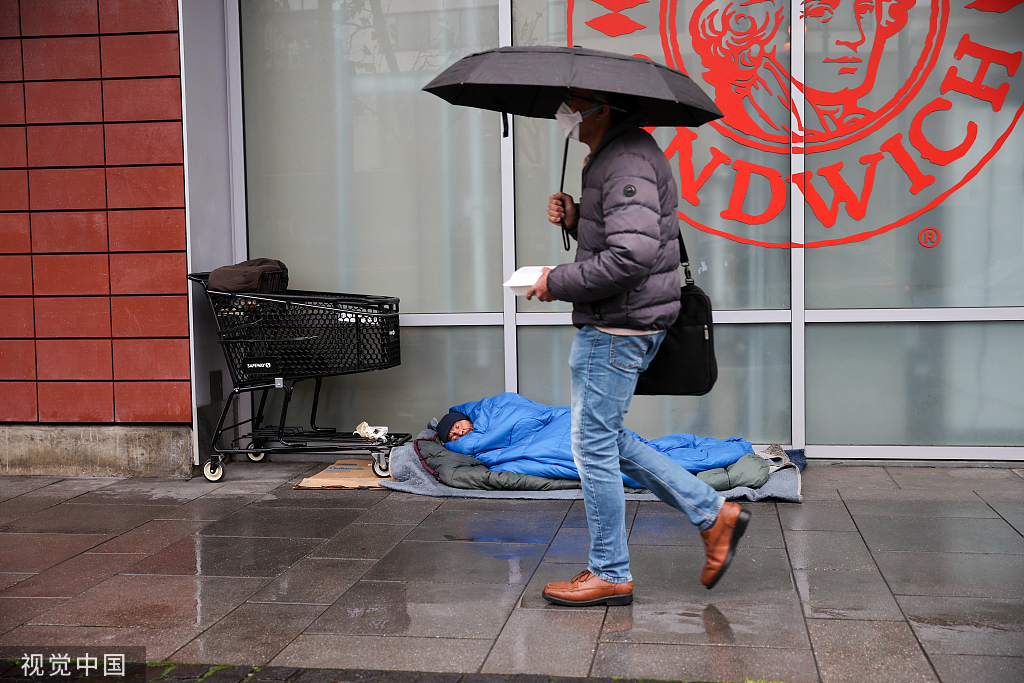 More than 11 percent of the US population lived below the federal poverty line in 2021. However, Matthew Desmond, a sociologist at Princeton University, said this statistic or the federal poverty line cannot capture the full picture of economic insecurity in the US, reported National Public Radio on Tuesday.
Desmond grew up in a small town in Arizona and experienced firsthand how economic insecurity can affect a family, which has driven his research, particularly how so much poverty could exist within a country as wealthy as the US.
In his new book, Poverty, by America, Desmond studies various factors that contribute to economic inequality in the US, including housing segregation, predatory lending, the decline of unions, and tax policies that favor the wealthy.
"There's plenty of poverty above the poverty line as a lived experience," Desmond said. "About one in three Americans live in a household that's making $55,000 or less, and many of those folks aren't officially considered poor. But what else do you call trying to raise three kids in Portland on 55,000 dollars?"
Desmond argued that wealthy Americans, including many who hold progressive political views, benefit from policies of corporations and governments that keep people poor.
Most US government assistance goes to families who need it the least, Desmond said. If you add up the government's spending on tax breaks, you'll find that the US has done far more to subsidize affluence than to alleviate poverty, he added.
"My hope, too, is in the fact that ending poverty in America is better for all of us," he noted. "It is clearly better for folks that are facing homelessness and hunger and humiliation. But it's also better for those of us who have found security that is diminished and depressed by all this poverty in our midst. So I do think there's quite a lot to be hopeful about."
Desmond's book Evicted, for which he won the 2017 Pulitzer Prize, examined the nation's affordable housing crisis through the lens of those losing their homes.