Baby sloth in Chongqing meets the public
By Tan Yingzi | chinadaily.com.cn | Updated: 2023-03-24 18:38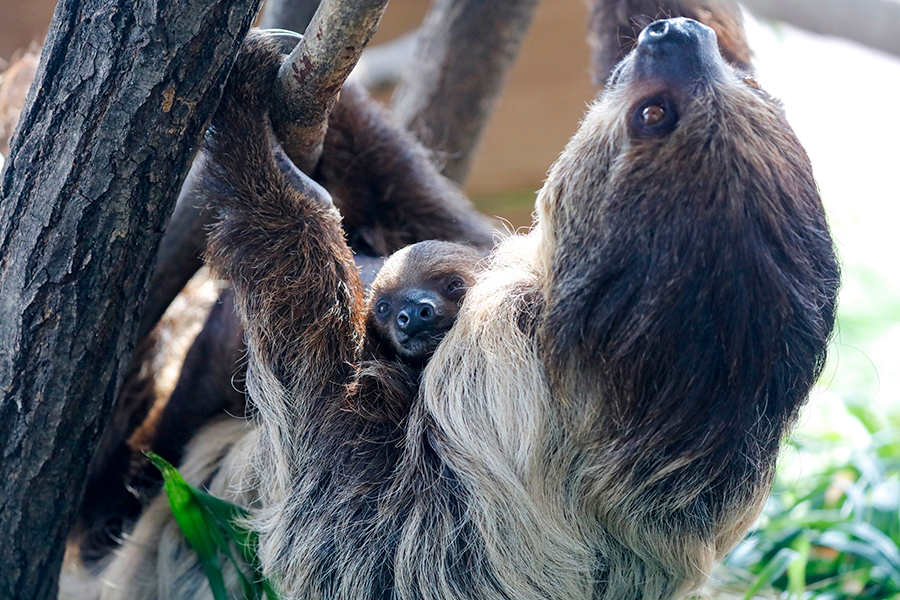 A 3-month-old baby sloth in Chongqing's Locajoy Theme Park met the public for the first time recently. The park said it is the first naturally born sloth in the southwestern municipality.
The breeder Su Yangchen said the animal was born at the end of last year. Besides drinking breast milk, it can eat vegetables and fruit slices. The mother sloth is attentive and the baby in good health, keepers said.
There are currently four adult sloths ranging in age from 5 to 8 years in the park, including the baby's parents. All were imported to Chongqing from Guyana in 2018 and 2019, the park said.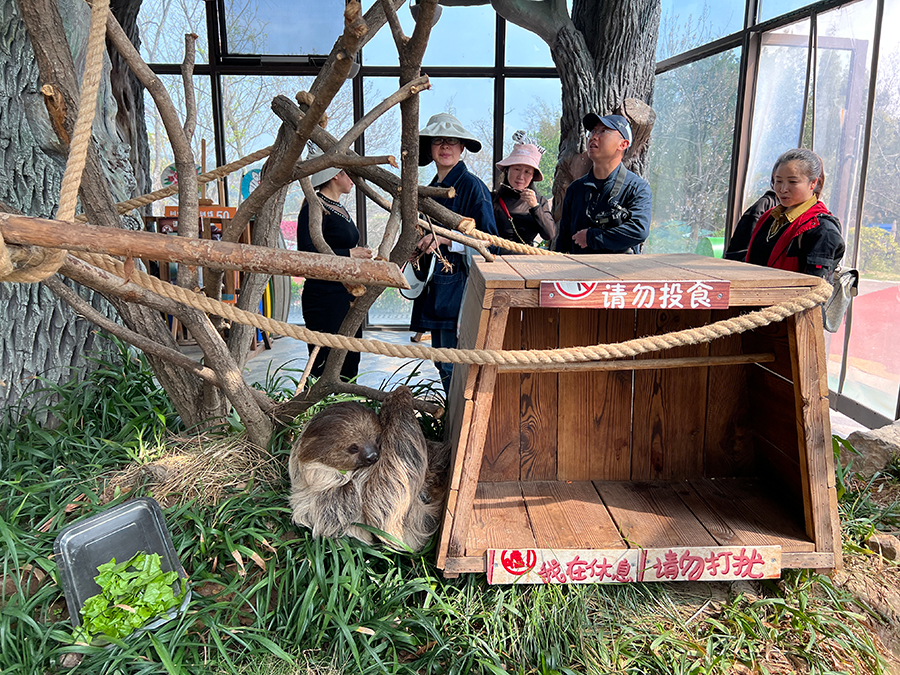 Su said the sluggish tree-dwellers are nocturnal, spending most of their days sleeping. Tree sloths spend most of their lives hanging upside down in the trees of the tropical rain forests of Central and South America.
A famous Disney cartoon character, Flash, the sloth from the film Zootopia, featured the species' typical slow movements. It is a favorite of many movie fans worldwide.