Putin, Erdogan discuss Russian-Turkish partnership over phone
Xinhua | Updated: 2023-03-26 08:12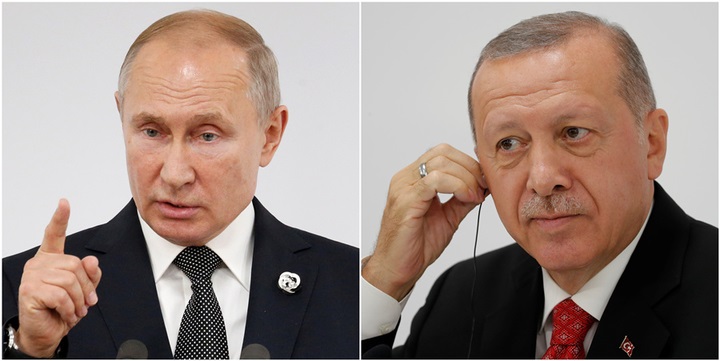 MOSCOW -- Russian President Vladimir Putin discussed topics concerning the Russian-Turkish partnership in various fields during a telephone call with Turkish President Recep Tayyip Erdogan on Saturday.
"Both sides expressed satisfaction with the positive dynamic of trade and economic relations, the successful implementation of joint strategic power engineering projects, including gas supplies, and the construction of the Akkuyu Nuclear Power Plant in Turkiye," the Kremlin said in a statement.
Erdogan expressed his gratitude for the help that Russia rendered in overcoming the aftermath of earthquakes in Turkiye, the Kremlin said, adding that the presidents agreed to continue working on the potential delivery of construction materials from Russia to restore destroyed infrastructure and residential buildings.
"The Turkish leader positively assessed Russia's consent to extend the Istanbul Agreements, which deal with the export of Ukrainian grain from Black Sea ports and the unblocking of exports of Russian food and fertilizers for 60 days," it said.
The importance of continuing the normalization of Turkish-Syrian relations was also underlined. "Erdogan highlighted the constructive mediatory role Russia has played in this process," said the Kremlin.