Devastating tornadoes kill 25, injure dozens in southern US state of Mississippi
Xinhua | Updated: 2023-03-26 10:24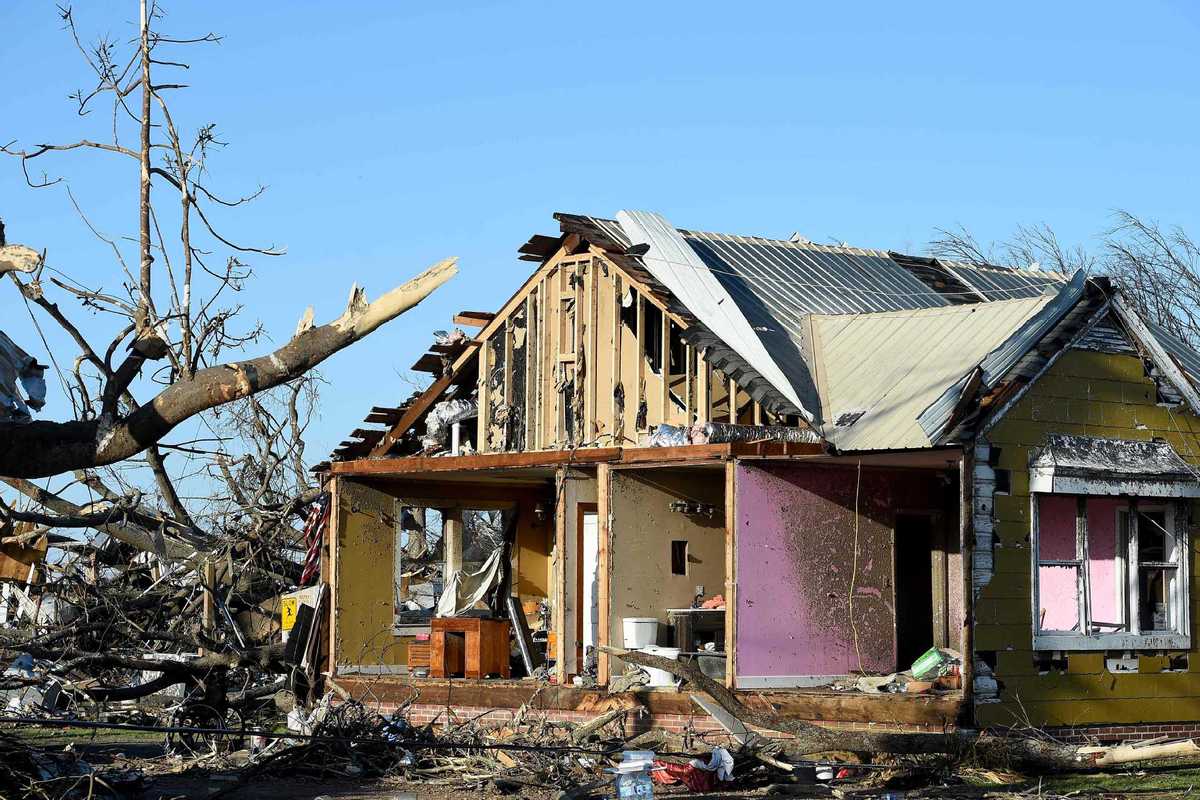 WASHINGTON - The death toll from tornadoes sweeping the southern US state of Mississippi has reached 25 while dozens of others were injured, authorities said on Saturday afternoon.
The fatalities were reported in Sharkey, Humphreys, Carroll, and Monroe counties, according to the Mississippi Emergency Management Agency.
Multiple state agencies and partners are working together to help with the response and recovery efforts, the agency wrote in an update.
Powerful storms and tornadoes pummeled Mississippi on Friday night, destroying homes and neighborhoods while knocking out power for residents and businesses.
US President Joe Biden said in a statement on Saturday that "the images from across Mississippi are heartbreaking."
"While we are still assessing the full extent of the damage, we know that many of our fellow Americans are not only grieving for family and friends, they've lost their homes and businesses," Biden said.
Mississippi Governor Tate Reeves declared on Saturday a state of emergency in counties impacted by the storms and tornadoes.
"The scale of the damage and loss is evident everywhere affected today," Reeves tweeted. "Homes, businesses ... entire communities. Respond, Recover, Rebuild together. That is the mission."